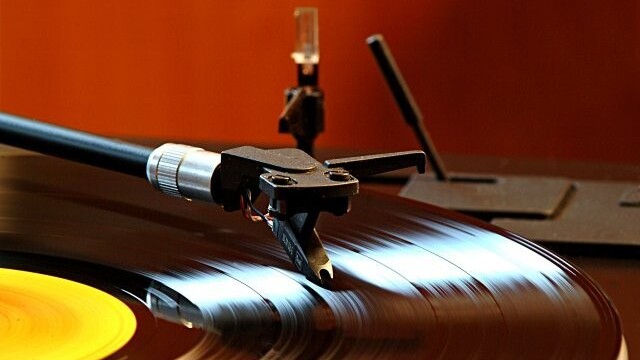 Story by
Mike Carlucci is a law student and tech/social media geek in Boston. You can follow him on Twitter @mikecarlucci. Mike Carlucci is a law student and tech/social media geek in Boston. You can follow him on Twitter @mikecarlucci.
A growing number of websites and companies are being built on top of popular social networks.  Whether this is done through importing your social graph using Facebook Connect or opening an account using your Google credentials, it is no longer necessary to fill out a registration form to access many new online services.  One new service, Swift.fm is a "friend inspired" Internet radio station built on top of your existing Twitter friend list.
When you authorize your Twitter account to communicate with Swift.fm, your contacts generate a custom "radio" station.  Songs your friends have uploaded, linked, favorited or tweeted will populate this list.  Obviously it helps if your friends are already using the service, but in the meantime there is a list of featured users who you can add as friends on Twitter to populate your station. If you're a music addict, you can check out the channel listing which features genres and tracks cataloged by the Swift.fm community.
The idea behind Swift.fm is simple: a personnel recommendation from your friends is still the best way to discover new music.  From mix tapes to hard drives to headphone splitting adaptors, we have been trading music suggestions for years and Swift.fm takes this spirit of personal recommendations to the next logical step.  This is not a new online music store or a new Limewire, but a social network.  Swift.fm is more like a riff on Pandora – but instead of generating a radio station based on an algorithm run by a robot, each radio station is unique, created by your Twitter followers.
One killer social feature: anyone can upload music.  This puts Swift.fm into the race to be a new MySpace as the home for musicians.  Any small band can upload their music to Swift.fm. As they generate followers on Twitter their fans can listen to music and spread the word about a great new band.  Even more than MySpace, Swift.fm has the opportunity to let a musician or song go viral.
All this sharing and uploading sounds great right? But one word must be tickling the back of your head: Napster.  What will stop the record industry from shutting down a new music sharing site?  Swift.fm has fought this one head on in their F.A.Q.  The site is fully compliant with DMCA takedown requests.  If that alone is not enough for you, do a search.  Almost any artist you can think of, tastes will vary of course, is in their database.  From Lady Gaga and The Beatles to Offspring and Yeah Yeah Yeahs.
As big as Facebook is getting, recently crossing the 500 million user mark on the road to one billion, there still is a market for smaller, boutique social networks that can do one thing really well.  Blippy.com lets users share purchases and stores, Plancast spices up traditionally boring calendars of events, and now Swift.fm is looking to be your one-stop-shop for music discovery.
Get the TNW newsletter
Get the most important tech news in your inbox each week.
Also tagged with