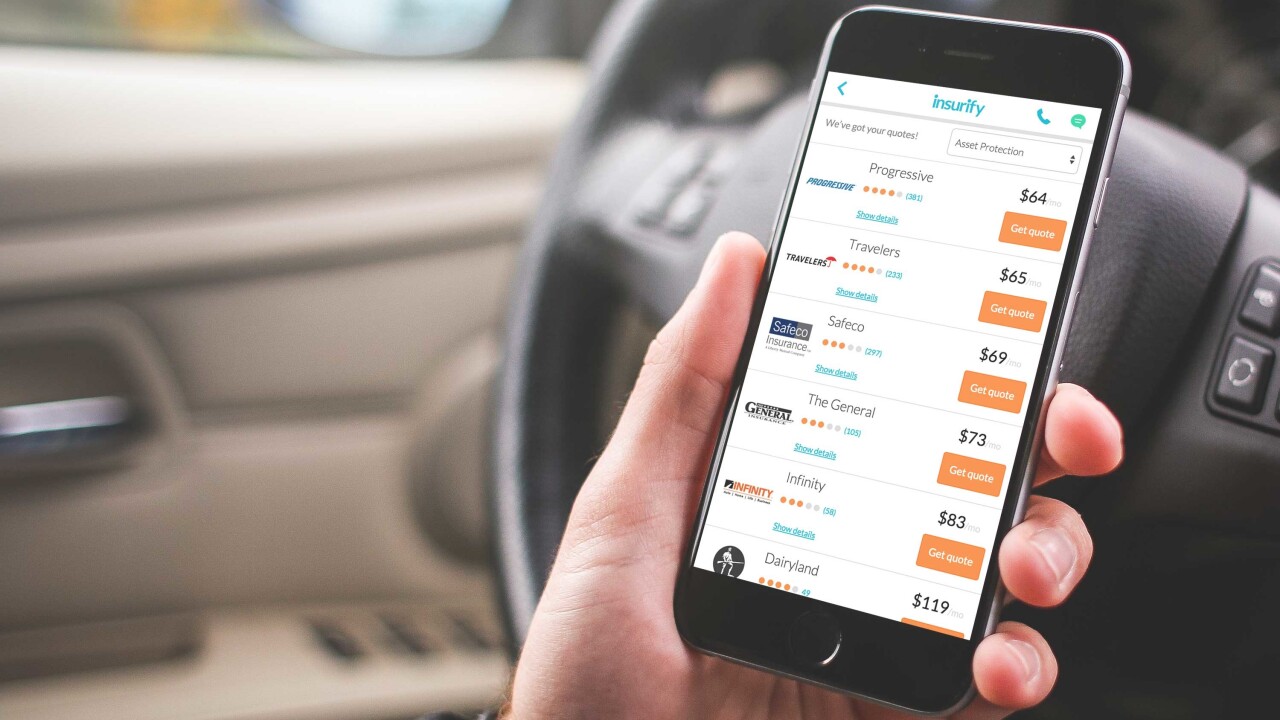 Story by
Reporter
Lauren is a reporter for The Next Web, based in San Francisco. She covers the key players that make the tech ecosystem what it is right now. Lauren is a reporter for The Next Web, based in San Francisco. She covers the key players that make the tech ecosystem what it is right now. She also has a folder full of dog GIFs and uses them liberally on Twitter at @lhockenson.
It's a known fact of adulthood that car insurance is a pain in the butt. Trying to balance coverage, premiums, and quotes from different companies that are offering different deals is enough to make your head spin. And despite the fact that many industries have leapt forward in terms of offering comprehensive and efficient ways to obtain service, the car insurance industry is woefully behind.
"In terms of maturity of the online experience, insurance is further behind than travel was 10 years ago," MIT Sloan fellow Snejina Zacharia told TNW  "In 2016, there is not one company that is able to consolidate all of the information about different companies and provide a good user experience."
Zacharia faced this problem first hand when she found herself calling several insurance companies to get a new plan. The former Gartner director was so frustrated by the experience that once her own affairs were in order, she dropped her project at Sloan and started dedicating her time to making a more comprehensive insurance solution.
That solution is Insurify, an online car insurance portal that works directly with brokers and carriers to find low-cost insurance for users. Zacharia says that the company has synthesized the language and nuances of insurance carriers to help users figure out what type of coverage is for them.
"How do people decide whether they're over-covered or under-covered? We're trying to answer that question in a data-driven and technological way with our data engine," she explained. "We'll match the characteristics and determine the minimum coverage for each consumer."
While the platform currently works in 30 states and communicates with dozens of brokers including AllState, Nationwide and Geico, the continued appeal of Insurify lies within its AI, Evia, which is currently in beta. Evia is designed to work like a virtual insurance agent, available through text, that can shop for insurance with a picture of a user's license plate. Although she is primed to answer many natural language questions and works with Insurify's full database, a human can step in where needed to answer important questions.
"I think the beauty of the AI agent that we are building is that it has the power to work as a human without being a human," Zacharia added. "The more users we will get through Evia, the better the algorithm will be."
Insurify is free to use, and Evia will roll out from limited beta later this year.
➤ Insurify