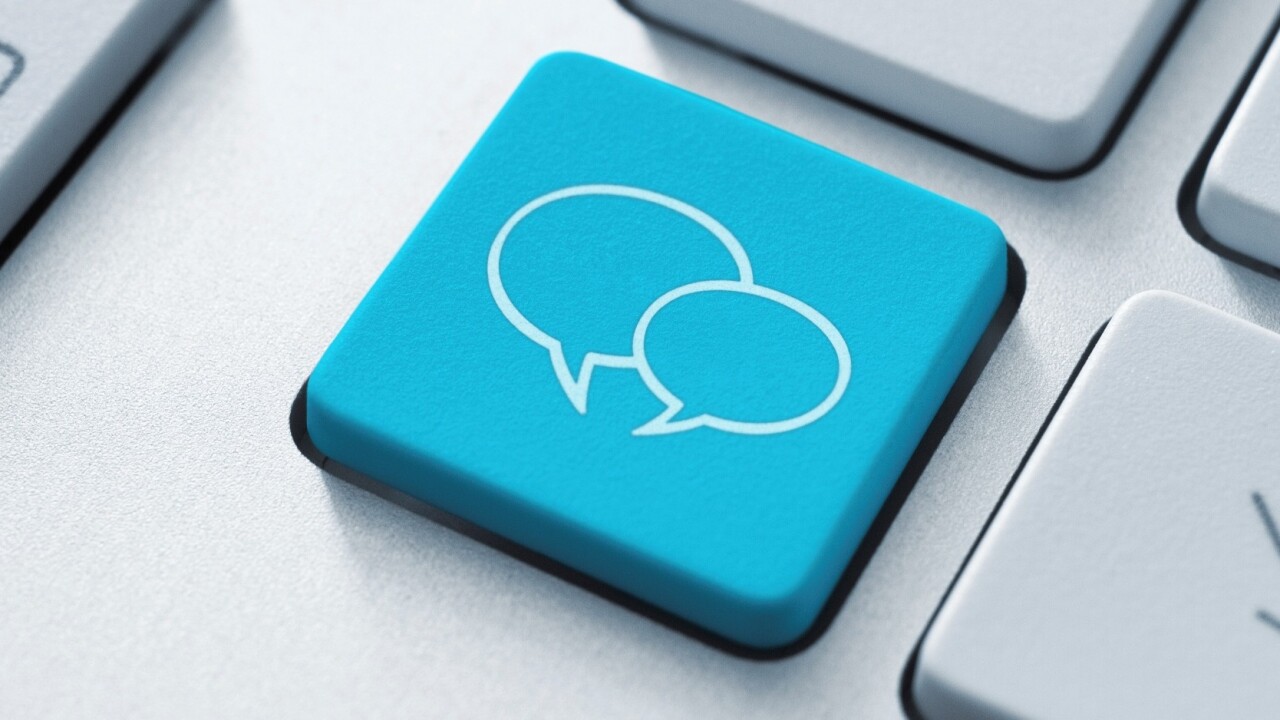 Story by
Paul Sawers was a reporter with The Next Web in various roles from May 2011 to November 2014. Follow Paul on Twitter: @psawers or check h Paul Sawers was a reporter with The Next Web in various roles from May 2011 to November 2014. Follow Paul on Twitter: @psawers or check him out on Google+.
We first covered Buffer way back in February 2011, a simple Web app that let users designate fixed intervals for their tweets to be sent.
A lot has happened at Buffer Towers in the two years since, and the startup now supports a plethora of online news sources and social services. It even became the first app in Apple's App Store to support App.net.
Now, almost a year after Buffer launched its first native mobile app, the company has rolled out a new iOS and Web app. The latest launch also reels in dozens of new app integrations.
Buffer beefs out
By way of a quick recap, whenever you find an online story you'd like to share with Facebook, Twitter, LinkedIn or App.net, you add it to your 'Buffer', and the app schedules the messages for you evenly throughout the day, at intervals set by you. This is one key differentiator to the likes of HootSuite and TweetDeck, which require users to manually schedule the tweets for set times.
With the latest version, Buffer is striving to position itself at the heart of your social sharing activities across the Web. Indeed, Buffer now integrates with "dozens" more third-party apps, including Feedly, Newsify, FeedsWire, Caffeinated and Pocket for Mac.
In terms of the bigger picture, the new Buffer iOS app remains roughly the same in terms of look-and-feel, but it does feature a slew of changes.
As co-founder Leo Widrich notes, the mobile app was previously only complementary to the Web incarnation. As things stood, you couldn't sign up to Buffer from within it, and you couldn't connect accounts or add pictures or videos either.
"All these features are now in place, and it has been one of the biggest improvements," says Widrich. "For a long time, people were begging to Buffer images, especially if they took them with Instagram, and they can now do that super easily with the iPhone app."
In terms of the Web-based version, Widrich says that they are rolling out five key new features, including better analytics which makes it easier to get to the top of your account area. "You are able to browse through super easily and learn how many clicks, retweets, likes and so forth you've received on your updates," says Widrich.
A new 'Top Posts' section shows users the best performing updates they've broadcast through Buffer.
Moreover, you can now copy updates from one stream across to other social accounts, while a new shuffle option lets you mix things up from your Buffer queue.
With the new Web app, you can also copy your 'Top Posts' from analytics to other accounts and reorder your profiles more easily.
Buffer currently lays claim to more than 400,000 users, and it seems that its new direction is based entirely on its users, following on from a series of interviews and various datasets.
"Over the last year, we've discovered an amazing way that our users have been sharing with Buffer," explains Buffer CEO, Joel Gascoigne. "A lot of them wake up in the morning, or take some time in the evening to read the news for a good 15-30 minutes. With all the amazing content they read, sharing it effectively, at the right times, to the right social networks, is still a huge pain.
"With the new apps for the Web and the iPhone, we are optimizing exactly for that use case," he continues. "Whenever and wherever you want to share, by letting Buffer take care of it, you can make sure your sharing is always effective."
Though Buffer was founded by Gascoigne in the UK back in 2010, the startup is now based out of San Francisco (where else?). With almost half-a-million users and fifty app-integrations to its name, the company is going from strength-to-strength with this latest roll-out, and this will definitely be one company to watch in 2013 and beyond.
The new Web and iOS apps should be going live any time now, and you can expect an updated Android version to land in Q1 2013.
Feature Image Credit – Thinkstock
Disclosure: This article contains an affiliate link. While we only ever write about products we think deserve to be on the pages of our site, The Next Web may earn a small commission if you click through and buy the product in question. For more information, please see our Terms of Service.
Get the TNW newsletter
Get the most important tech news in your inbox each week.
Also tagged with