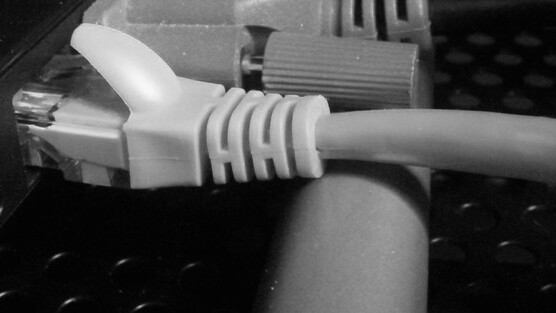 Story by
Paul Sawers was a reporter with The Next Web in various roles from May 2011 to November 2014. Follow Paul on Twitter: @psawers or check h Paul Sawers was a reporter with The Next Web in various roles from May 2011 to November 2014. Follow Paul on Twitter: @psawers or check him out on Google+.
In the same week we reported that UK consumers are getting 22% faster Internet access, the UK's largest Internet Service Provider has announced that it's ramping things up a notch by committing to implementing its broadband expansion plans by spring 2013.
In an announcement today, BT has promised "ultra-fast" speeds of up to 300Mbps by next spring, representing a significant hike from its current maximum broadband speeds which are closer to 40Mbps, though most of the country sees a typical speed of around 7.6Mbps.
BT said that it has held successful trials of "FTTP on demand" (fibre-to-the-premises) in Cornwall, a solution which allows additional fibre to be run 'on demand' to a home or business in a Fibre to the Cabinet (FTTC) enabled area. Previously, FTTP speeds weren't possible in FTTC-enabled areas, but BT has developed a system that takes advantage of the fibre it has already deployed between the exchange and the street cabinet.
Earlier this week, Ofcom reported that UK consumers are currently achieving 22% faster broadband speeds at home than they were 12 months ago, with November 2011's figures revealing that the average UK residential broadband speed was 7.6Mbps, compared with 6.2Mbps in the corresponding period from 2010. However, the increase wasn't so much related to upgrades on the internet service providers' (ISP) part, but as a result of consumers actively moving onto higher speed broadband packages.
BT's roll-out will happen through its infrastructure division Openreach, and will see faster fibre cables installed between cabinets on streets and homes and businesses. Crucially, this will also be made available to other ISPs, including  Sky. It's expected that the superfast broadband service will be most useful for small and medium size businesses that need to send and receive large amounts of data.
Moreover, BT confirmed that it plans to double download speeds for its customers – for areas that have superfast broadband – to 80Mbps by this coming spring. It's thought that around seven million businesses and households can now access superfast broadband over the BT network, which should increase as the firm continues to replace its slower copper cables with much faster fibres between its exchanges and cabinets on the street.
"FTTP on demand is a significant development for Broadband Britain," says Openreach chief executive Olivia Garfield. "Essentially, it could make our fastest speeds available wherever we deploy fibre. This will be welcome news for small businesses who may wish to benefit from the competitive advantage that such speeds provide. We are also doubling the speed of our standard fibre broadband this Spring giving ISPs the chance to offer speeds of up to 80Mbps. This will ensure that residential customers have world class speeds for all their family's needs."
The announcement comes as BT revealed an 18% rise in profits to £628 million in the three months to December 31 as it continues to keep its spending down. More than 250,000 homes and businesses signed up to its broadband network in the last quarter, with BT Retail winning 56% of these and competitors such as Sky and TalkTalk accounting for the rest.
Last month, we reported that UK ISP Virgin Media is set to double its broadband speeds for four million customers. Virgin's upgrade is set to begin this month, and is expected to see the service's top speed increase from 100Mbps to 120Mbps. However, those currently on lower speeds with Virgin will benefit most, with the upgrade meaning that those signed up for 10Mbps will be boosted to 20Mbps, and those on 20Mbps and 30Mbps packages will be cranked up to 60Mbps. Whilst the £110m upgrade is due to kick-off imminently, the full roll-out isn't expected to be complete until around the middle of next year (2013).