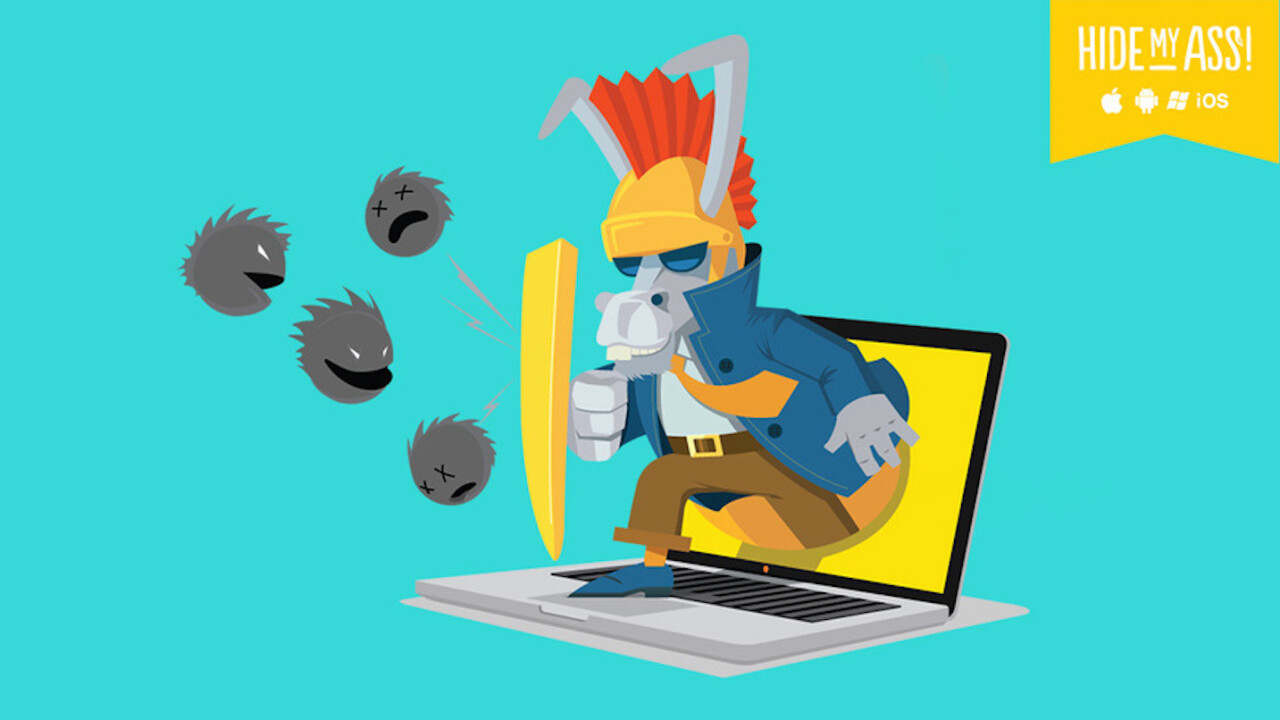 Story by
Hot deals courtesy of The Next Web. Hot deals courtesy of The Next Web.
In today's world, data breaches are becoming a common occurrence. There are countless ways our privacy can get violated, whether it's government agencies tracking our every click, or ad networks bombarding us with remarketing ads.
As a result, public Wi-Fi has become a playground for digital criminals. So has your supposedly private Wi-Fi, come to think of it. (Is anything sacred anymore?)
Luckily, HideMyAss! VPN exists to effectively mask your online activity. A two-year subscription to this premium service is now $69.99, or a whopping 55% off from TNW Deals.
This premium VPN service works by routing your browsing traffic through any one of over 930 servers, located in 190 countries worldwide. But unlike many other VPNs, it doesn't slow down your internet connection in the process.
You'll be freed to surf the Web not only with utmost privacy, but also at blazing speeds uncommon for comparable services. And here's a kicker: you'll be able to access region-locked content on the likes of Hulu, and to get in your TV time no matter where you are in the world.
Use HideMyAss! Not on up to two Internet connected devices at once–laptops, smartphones, game consoles, you name it. And with on-demand customer support available, you'll be able to troubleshoot any potential issues with absolute ease.
Here's your chance to purchase much-needed peace of mind at a big discount. Get HideMyAss! VPN for 55 percent off the retail price, courtesy of TNW Deals.