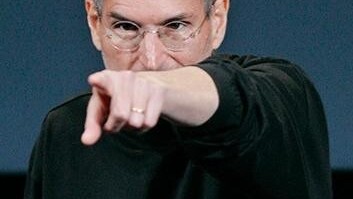 Story by
Alex Wilhelm is a San Francisco-based writer. You can find Alex on Twitter, and on Facebook. You can reach Alex via email at [email protected] Alex Wilhelm is a San Francisco-based writer. You can find Alex on Twitter, and on Facebook. You can reach Alex via email at [email protected]
If you enjoy a good laugh and an inside joke, you must watch this animated short from Next Media Animations, the company that found fame in animating the Tiger Woods crash. The short film covers the progression of Steve Jobs from humble CEO to Darth Vader, and his company's recent practices.
It's full of unfair hyperbole, but it is quite a ride. Go ahead, have a laugh.
Get the TNW newsletter
Get the most important tech news in your inbox each week.
Also tagged with