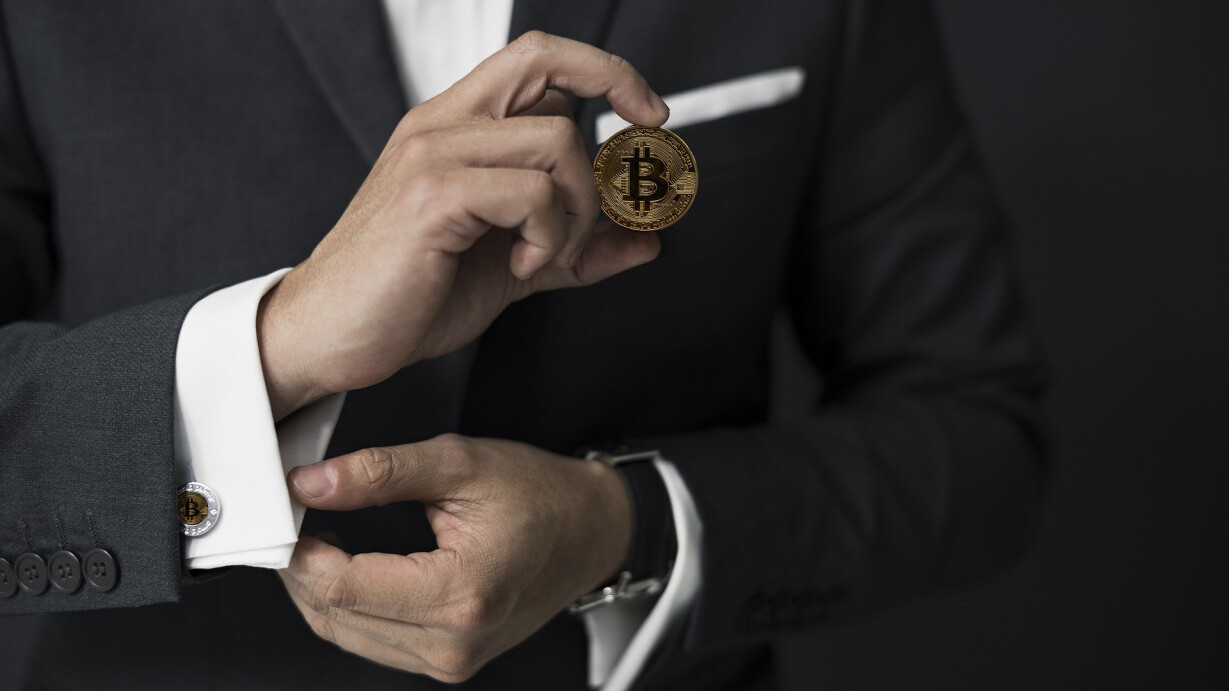 Story by
AJ Agrawal is the Founder of Verma Media, a leading growth agency in San Francisco that focuses on partnering with disruptive technologies. AJ Agrawal is the Founder of Verma Media, a leading growth agency in San Francisco that focuses on partnering with disruptive technologies. In addition to being a geeky marketer, AJ is a runner and surfer. While attending the University of San Diego, he ran division 1 cross country and track and field.
What would the landscape look like today if Marriott had discovered AirBnB? It's always striking to see disruptions being made in industries where the most well-established brand "should have" been at the forefront of innovation, but wasn't. AT&T could have created Skype and Discover could have created Paypal, but they didn't. And where major brands are failing, blockchain is quickly stepping into the landscapes of industries ripe for disruption. Banking, advertising, exchanges, law, insurance, healthcare, energy, supply chain management, and government are all experiencing the introduction of innovative new technologies based on blockchain technology.
Blockchain has been a particularly disruptive force in the financial world, and especially in handling online transactions. The history of finance has generally been inefficient, centralized, and exclusionary, which makes it both very resistant to change and very vulnerable to bad actor parties. Blockchain might present a solution for this logjam.
Some companies are at the forefront of exploring how blockchain could revolutionize the financial world. Ontology is a blockchain for building and managing decentralized identity applications, creating a system that bridges the gap between real world and distributed digital data systems. Their network is compatible with existing blockchains, but also with traditional information systems–providing decentralized entity management, secure data storage, key management, and encrypted data analysis on any technological system.
How can blockchain be leveraged to change the world of business transactions? By disrupting two major elements of this ecosystem: trust systems and identity verification. Let's take a look at each component.
Building better trust systems
Blockchain is a disruptive technology because of its ability to digitize, decentralize, secure and incentivize the validation of transactions. A wide swath of industries are evaluating blockchain to determine what strategic differentiators could exist for their businesses if they leverage blockchain and the secure amount of trust it brings with every financial transaction.
When looking to the future to examine how blockchain could change digital transactions, it's important to remember what made online sales feasible in the first place. Retailers and transaction processors created a series of safeguards to ensure that buyers and sellers were both protected. You don't worry too much about getting your credit card number stolen when you buy something online today, or about failing to receive the item you paid for. The reason buyers are more confident in their online purchases today versus ten years ago is because of trust.
But trust systems currently in place often don't talk to each other, and the gaps between them create unsecured areas for scammers, hackers, or simple human error to exploit. Blockchain pioneers are working to create a transaction network without weak spaces between or inside trust networks. Because blockchain is immutable, universally accessible, and decentralized, it provides an ideal space for trust-based transactions. Buying, selling, and communicating will no longer be dependent on a series of loosely connected trust networks where the weakest link in the chain can sink the whole system.
Secure identity verification
Jerry Cuomo, IBM Fellow and VP of blockchain technologies, sees blockchain already coming more and more into play as people demand control of their identities. We are constantly being asked to share personal information in return for accessing places, information, or opportunities to buy or sell goods and services. Each of these actions puts us at risk for identity theft. He argues the solution to this problem could lie on the blockchain.
Steve Wilson, analyst at Constellation Research, has a more reserved take on the idea that blockchain truly provides secure identity verification: "We need to remember that the classic blockchain is an elaborate system that allows total strangers to nevertheless exchange real value reliably. It works without identity and without trust. So it's simply illogical to think such a mechanism could have anything to offer identity."
But in light of blockchain's constant evolution and rising profile, is it crazy to believe this technology could become a foundational element of our financial system? A large portion of the average bank's legal requirements under state and federal law revolve around "know your customer" (or, KYC). KYC obligations mandate that banks conduct research into how money is moved throughout their system, and require that banks verify the identity of all individuals involved in opening new accounts.
But the current KYC process is full of redundancies, as each trust system must talk to the other over and over whenever a new account or withdrawal is made. Instead of each bank having to conduct their own KYC checks, a third-party could simply conduct these verify on behalf of all banks. This is possible thanks to blockchain. Banks could simply verify customers against a global system.
With blockchain platforms, your identity is authenticated by multiple sources to give a more secure and trustworthy certification. Ontology is particularly ahead of the curve because it also offers a comprehensive personal and data tracking profile where all authentications are performed using signatures that cannot be forged or repudiated.
Of course, the blockchain world is already a full and dynamic one. New platforms introduced need to provide smooth compatibility with existing prominent protocols like NEO, Ethereum, and other cryptocurrencies. Not only is Ontology compatible with these existing blockchains, but also with traditional information systems as well.
Blockchain has already disrupted multiple industries, and it's only going to keep going. Cryptocurrency enthusiast will always be on the lookout for versatile platforms utilizing multi-source identity systems, distributed data exchanges, and collaborative systems. Ontology offers a way for both cryptocurrency enthusiasts and mainstream consumers alike to access the security and innovation offered