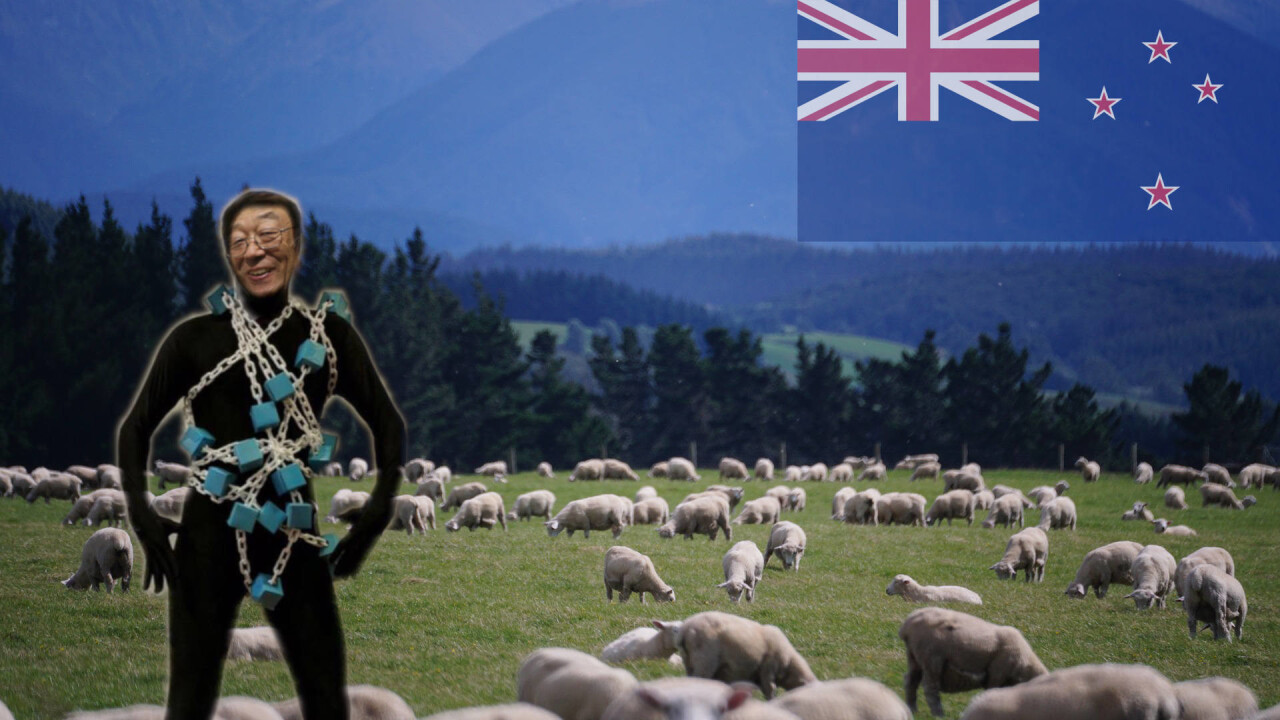 Story by
David is a tech journalist who loves old-school adventure games, techno and the Beastie Boys. He's currently on the finance beat. David is a tech journalist who loves old-school adventure games, techno and the Beastie Boys. He's currently on the finance beat.
A prominent bank has claimed a piece of New Zealand's exporting history, by sending some meat to Korea and tracking it with its fancy new blockchain system.
ASB, a subsidiary of Australia's Commonwealth Bank, says it has successfully made New Zealand's first "bank blockchain" trade. Kiwi meat exporter Greenlea Premier Meats conducted the meat trade with a large Korean importer.
According to the release (spotted by local media), all relevant documents relating to the trade were able to be uploaded, shared and updated within ASB's blockchain platform.
The bank's blockchain platform was used in parallel to the traditional trade process, indicating ASB probably didn't trust it enough to rely on its distributed ledger tech (DLT) just yet, a wise move.
"We're exporting to 40 different countries and being able to use the ASB blockchain platform removes the weak spots and ensures the integrity of the data," said Greenlea exec Jack Vollebregt. "We also especially like the instant translation capability which will limit any misunderstandings or human error that can come from dealing with businesses based in different countries and time zones."
The idea is to use ASB's blockchain to reduce the time local exporters spend on documenting the trade process, reducing exposure to fraud and cyber security threats in the process.
ASB's parent company, Commonwealth Bank, is already in on the exporting game. It tracked a boatload of Australian almonds with its own blockchain platform earlier this year.
One ASB partner pointed out that having a standardized blockchain verification for the shipping industry could automate the marine insurance industry, protecting local businesses from the risk of expensive transit incidents.
Unfortunately, it appears there are absolutely no technical specifics of ASB's blockchain platform. Hard Fork has reached out for specific details as to the underlying technology it implements, but on the surface it seems to be another private, permissioned distributed ledger system.
It looks as though ASB will be looking to run the experiment again, alongside trades with other nations importing New Zealand meat. ASB says the next stage is to use its blockchain to make a trade via airfreight, and it will announce participants in the next few weeks.
Get the TNW newsletter
Get the most important tech news in your inbox each week.
Follow @thenextweb