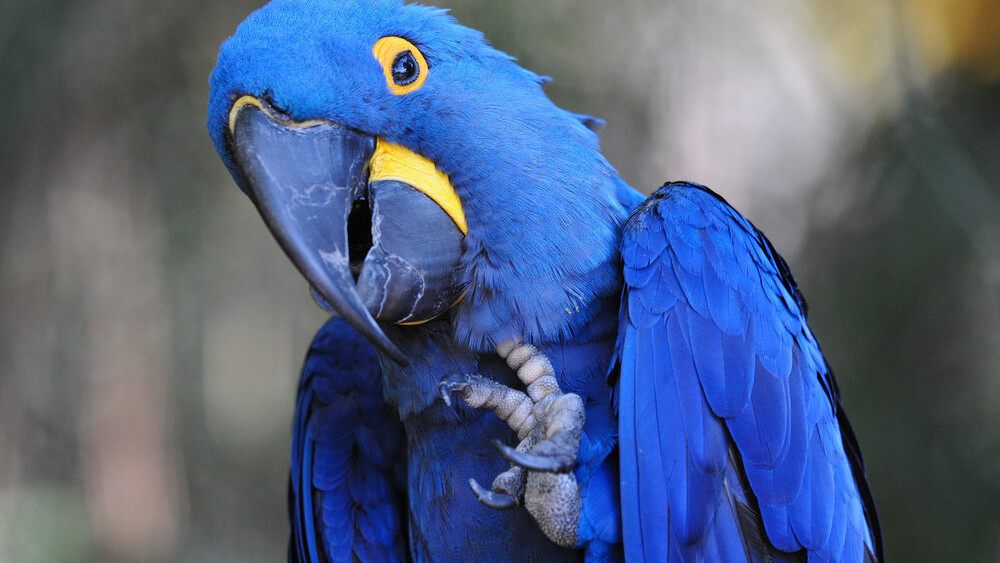 Story by
Courtney Boyd Myers is the founder of audience.io, a transatlantic company designed to help New York and London based technology startups gr Courtney Boyd Myers is the founder of audience.io, a transatlantic company designed to help New York and London based technology startups grow internationally. Previously, she was the Features Editor and East Coast Editor of TNW covering New York City startups and digital innovation. She loves magnets + reading on a Kindle. You can follow her on Facebook, Twitter @CBM and Google +.
Twitter's instantaneous communication attracts over 100 million users per month, half of which log on every day and 55% of which log onto Twitter on a mobile device. It's a product known for its lightweight simplicity and 140 character conversations, but it still leaves some users screaming for more.
At The Turing Festival this past summer, Blether Labs' entrepreneur Kevin Bradshaw was sitting on a panel when tweeted questions from the audience kept pouring in. Someone tweeted something quite interesting and Bradshaw wanted to chat to them about their comment. "I could not do that in the moment. I didn't want to friend or follow them, I just wanted to instantaneously have a conversation. More than anything, I wanted the ability to go beyond 1:1 messaging, as well as have the content be private," says Bradshaw.
So Bradshaw created !Blether, an app which lets Twitter users create group chats with both followers and non-followers by including the "!b" command code at the beginning of their Tweets. It is the first consumer product to be spun from Zendit Ltd., the Dunfermline, Scotland based digital platform and product innovator founded by Bradshaw and his co-founder Steven Wexelstein.
"Zendit was kick-started by a $50k R&D innovation grant provided by Scottish Enterprise, the economic development agency for Scotland," said Steven Wexelstein, CTO of !blether. "The Zendit platform allows for rapid creation and cost-effective operations of 'rich social' applications, on all devices scaled on demand in the cloud. Using only this grant, customer revenue and our own funds, the team has delivered something quite unique for the Twitter universe."
The coolest thing about Blether is that it lets you invite others into a private group chat on Twitter simply by typing "!b" and the other invitees' Twitter handles. So tweeting, "!b @kblether @davidgerzof @meredithf chat #2" creates a new chat instantly, which looks quite like this:

The creator can spin off the conversation into a second chat or remove someone immediately from the chat. The !Blether product sits on top of Bradshaw and Wexelstein's existing Zendit platform, which they've been working on for over a year and describe as "the ultimate conversation platform". The !Blether app works on all platforms that handle URLs including desktop, tablet and mobile. Blether uses Twitter's API to detect !b actiontags and to send invites but the rest is 100% Blether's tech. In the coming version, you will be able to save conversations by uploading and emailing. For now, you will be able to access them on Blether's servers via the initial invite link within Twitter.
While Bradshaw is based in Stamford, CT, the rest of his team hails from Scotland. The term "Blether" is Scottish slang, meaning to chat away for fun. For a look at other startups north of the border, check out our recent article: Startup Scotland.
This is a very hot field right now as several other startups are launching simultaneously with chat options for Twitter. Other Twitter chat options include the yet to launch Bonfire.im, which lets you chat with your Twitter friends right on Twitter in familiar IM style chat boxes in the bottom right corner and Joint, a desktop app that works like Twitter's DM system, which means you can only chat with people you follow. There's also Tribalfish, which is slightly more complicated. TNW Editor Brad McCarty writes, "The idea behind Tribalfish is to have a decentralized platform for topic-driven discussion. So instead of having to bounce to different sites or keep track of numerous Twitter replies, you'll have a landing page with topics in which you have interest, as well as the ability to add more to your heart's content."
!Blether's two advantages: The app works cross-platform and is easy to use with a simple "!b" Try it out and let us know what you think in the comments!
Featured image: Shutterstock/Randy Rimland