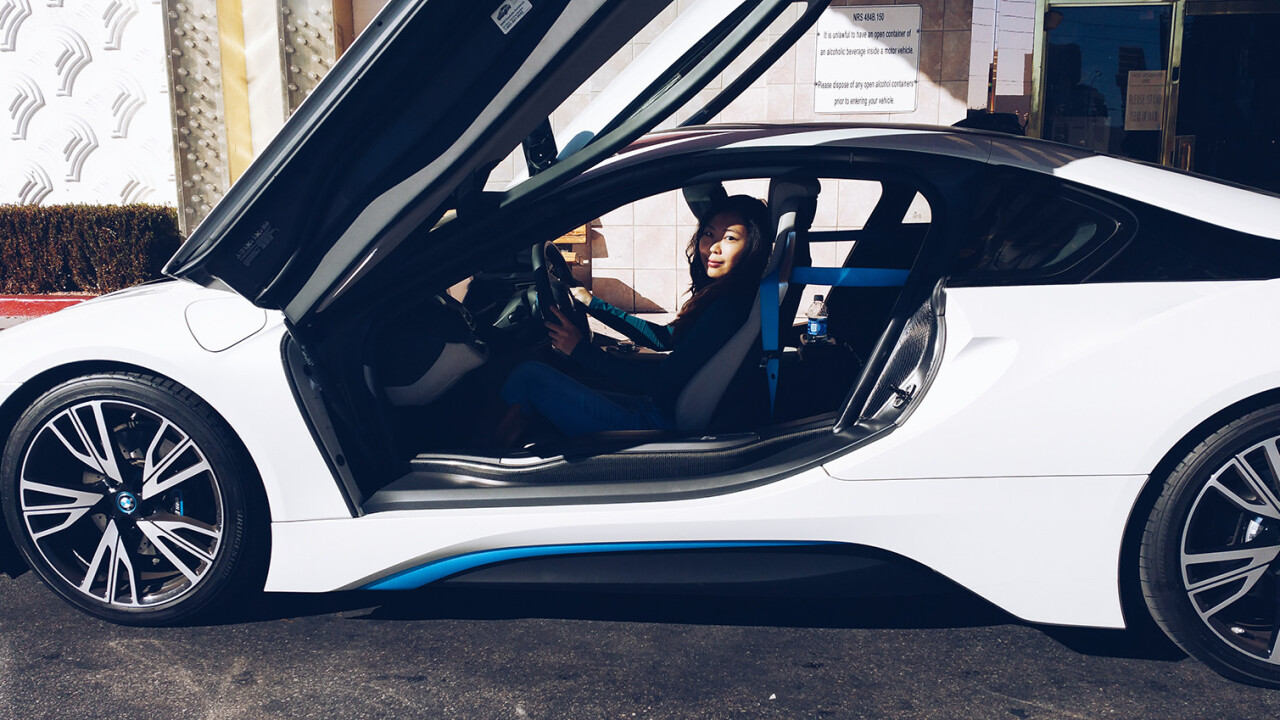 Story by
US Editor
Natt Garun is the former US Editor at The Next Web, managing the North American team on content, events, features and reviews coverage. She Natt Garun is the former US Editor at The Next Web, managing the North American team on content, events, features and reviews coverage. She previously wrote for Digital Trends, Business Insider, and Gizmodo. Facebook | Twitter | Google+
The Las Vegas strip is technically not huge (roughly 4.2 miles overall), but it can feel like a never-ending journey going from one end to another when you're constantly bombarded by bright lights, booth babes, lines of curious conference attendees and grandiose showcases.
There are many ways to get around CES, and here is how we'd rank the modes of transportation available, from zero to five TNW chips.
Taxi
Taxis are plentiful in Vegas, but the only way to pick one up is from an established business location. Because you cannot hail one from the street, the lines at hotels and convention centers can get ridiculously long, especially during peak hours like lunch or dinner time.
Once in the cab, however, drivers are generally quite friendly and welcoming to out-of-town guests. We struck a particularly hilarious conversation with one of our drivers about Bill Cosby which made the late-night traffic pass by quicker. If you choose to pay by card, however, there is a $3 surcharge. Not ideal, but not terrible.
CES Shuttle
The official CES group offer free shuttle buses that take you between convention centers and hotels during the entire week of the event. While this is convenient and cost-efficient, there are usually long lines to get on them, and they only operate between 7:30 to 10:30 AM and 4 to 6:30 PM. If you want to go between locations during the lunch hour, it's back to the dreaded taxi line.
Most of the shuttle lines service multiple hotels, so if your hotel is last on the route, you will have to wait until guests hop off each stop before arriving to your final destination. During the busier hours, this could take up to an hour of your precious time.
Sponsored rides from brands
Brands know that getting around CES can be a nightmare, and will use the opportunity to offer free rides in exchange for your time getting to know the company. Depending on traffic conditions and the person you ride with, you could be stuck talking marketing fluff for 30 minutes, or jump in and out in 10.
Different brands offer a variety of transportation options. Some will give you a private driver for transfers between meetings, while others just want you to experience their product. In my particular case, BMW offered to pick me up from a hotel and let me drive its BMW i8 sports car, arriving at the LVCC in style.
You do have to sit and listen to details about the car's hybrid technology, interior design and driving modes, but who cares? You're cutting the wait time and driving a six-figure sports car! And if you were as lucky as I was, BMW's Danny and I talked about driving in our respective cities instead of the rehearsed marketing pitches. All this in exchange for a tweet. Done deal.
Segway/scooter
Sure, you'll look like a huge dork but it does zoom you from one hall to the other quickly, provided you can get people out of the way. There are plenty variations of segways, from the original version with huge wheels to sleeker, slimmer models in shiny colors.
For the most part, however, this is not that much faster than speed walking since you can't control the flow of foot traffic, and you become quite hazardous to other pedestrians if you're no segway pro. Let's be real: who is? And if you are, what the hell?
The Regional Transportation Commission of Southern Nevada (aka public buses)
For real? If you have that much time to wait for a bus, just walk. The weather's nice this week.
Verdict: No. Stop.
Stretch limo
Seven out of 10 times while waiting in a taxi line, you'll see stretch limos pull up, offering rides for large groups for people for a flat fee. If you are able to gather a group of people from the line who are headed the same way, you could negotiate a good price with the driver to skip the line and ride lavishly.
Downside? Negotiate poorly and you're in for a ride 10 times more expensive than a cab. There's also a big chance that you're unable to find enough people going the same way, making it way too costly for a short ride down the strip. Oh, and limo drivers accept cash only.
Rental car
Renting a car does give you the ultimate flexibility in exploring Vegas after CES hours, but traffic during the day tends to be stuffy and the closest decent parking you'll find near the convention centers are as far as most hotel lobbies. If you have plans to hang out in Sin City after the show closes up shop, this is a fun option. Otherwise, stick to your alternatives.
Motorized wheelchair
Do you like going at the speed of tortoises? Do you like looking like a complete jackhole? Do you lack courtesy and eat babies' dreams for breakfast?
Unless you are legitimately disabled, don't use a chair scooter. It's slow, inefficient, cumbersome, hard to leave behind without someone potentially stealing it and you just take up way too much space. Everybody hates you.
Verdict: Bankrupt
Foot
When all else fails, the best thing you've got are your trusty feet to get you places far and wide. The cab line was so ridiculous one night that Napier walked from one end of the Vegas strip to the other and nearly missed our team dinner reservation. Whoops. At least they'll always be there… we hope. What happens in Vegas, right?