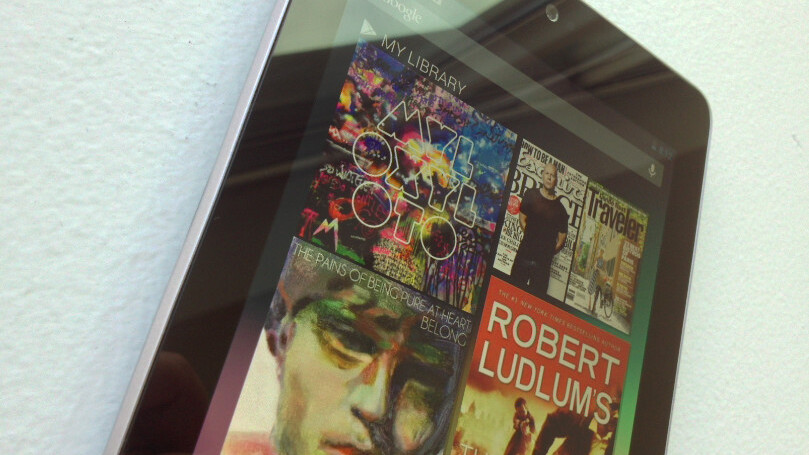 Story by
Matthew Panzarino was Managing Editor at TNW. He's no longer with the company, but you can follow him on Twitter. Matthew Panzarino was Managing Editor at TNW. He's no longer with the company, but you can follow him on Twitter.
Google developers now have the option to offer a 'try before you buy' period for subscription content in their Google Play apps. Google launched in-App subscriptions back in May of this year, but up until now developers could not let you try the subscription out before you committed to it.
Now, they can use the Developer Console to set a number of days (7 or longer) that you can try out the subscription content before the billing goes into effect. That period can be changed at any time so they don't have to re-issue apps to the market.
Any developer can set up these trial periods that will automatically convert over to a full-on subscription once the period ends.
Here's how Google explains the trial period system:
To take advantage of a free trial, a user must "purchase" the full subscription through the standard In-app Billing flow, providing a valid form of payment to use for billing and completing the normal purchase transaction. However, the user is not charged any money, since the initial period corresponds to the free trial. Instead, Google Play records a transaction of $0.00 and the subscription is marked as purchased for the duration of the trial period or until cancellation. When the transaction is complete, Google Play notifies users by email that they have purchased a subscription that includes a free trial period and that the initial charge was $0.00
Users have had the ability to try out Google Play apps for a while now, as they can get refunds within a short period of time. Offering a structured version of that for subscription content is a great idea, as is allowing developers the ability to set the period themselves.
This should result in a boost of signups for content from those who doubted whether it was worth a full period's fee just to peek and see. Getting users hooked on good content will be easier and, as unfortunate as it is, we often have a tendency to forget we've subscribed to things and continue paying for them, so this could end up being an unintended boost in subscription levels in that regard as well.
Get the TNW newsletter
Get the most important tech news in your inbox each week.
Also tagged with