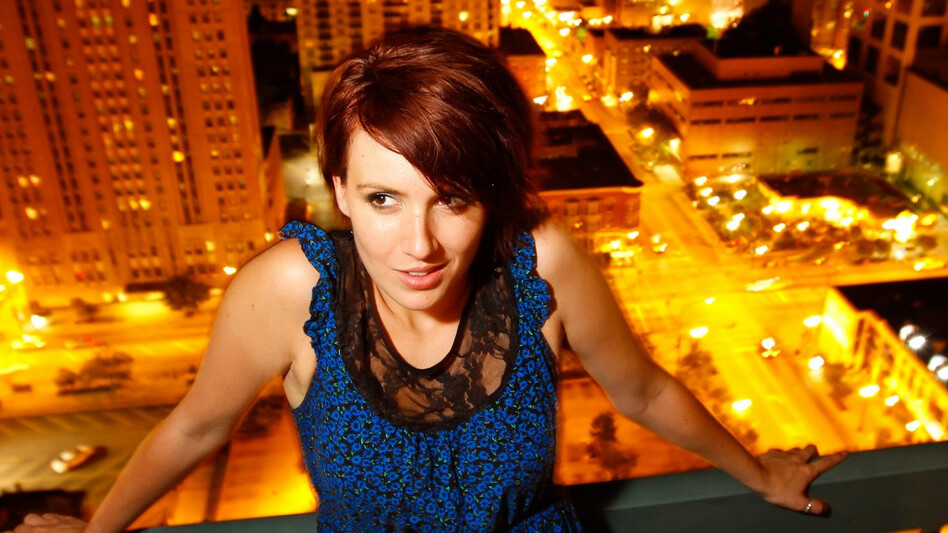 Story by
Alex Wilhelm is a San Francisco-based writer. You can find Alex on Twitter, and on Facebook. You can reach Alex via email at [email protected] Alex Wilhelm is a San Francisco-based writer. You can find Alex on Twitter, and on Facebook. You can reach Alex via email at [email protected]
Well known among the Chicago technology scene, Meagan Lopez is exactly the sort of person that you can expect to be out, taking her own advice, and blazing her own trail.
Outside of her work in technology, Meagan is also a creative type who had been sitting on a full-length novel for some time. When I learned that she intended on publishing it herself, I instantly decided that when she had completed the deed, I would quiz her on the experience. Why? Because as the Kindle platform, and all the other ebook solutions, continue to grow by leaps and bounds; the entire book market is being upended.
But you already knew that. We wanted to talk to Meagan specifically because she is a digitally savvy person, someone from our world in other words, thus making her observations more than relevant to this space. Do you want to write a book, but don't want to muck about waiting for someone's permission to publish it? Listen to Meagan talk about her experiences, and you might know what your next move is.
As usual, TNW's questions are in bold, with her (lightly edited for space) answers following.
TNW: What was the moment of crystallization in which you decided to publish on your own, instead of working through an agent?
Meagan: I have a few well-connected writer friends who introduced me to their agents (one agent who represented Arthur Golden of "Memoirs of a Geisha"). I read extensively on query letters, the best ways to pitch, and so forth. I spent weeks, possibly months, crafting the best query letter I could think of – one that truly would represent my 100,000 word novel well enough, in a funny, clever and original manner. I even took classes to solicit feedback. My published writer friend convinced me that agents are also very interested in representing the person, so I also created a sexy one-pager all about myself. I had 4 agents ask for the full manuscript, but it never got past that.
Look, I had a few talent agents when I was in Hollywood, so I know how it works. But honestly, the reason I left acting and truly got into writing was to have control over my own success. I was sick of hoping that someone would find me cute enough, clever enough, or good enough. So, after all that, I said 'to hell with it, I'm taking back the control, and doing it my way,' because at least I know it will get done.
TNW: Do you think that so-called 'indie' publishing will continue to expand, or is it reaching its zenith?
Meagan: Again, I'm going to compare it to films. Indie films really started to catapult when it became cheap enough for the everyday person to pick up a camera and edit in an efficient way. Then, as more people wanted cameras, and opted to do it themselves, demand rose as well. Independent Film Organizations were formed, support groups sustained, and grants from the government became attainable.
The same goes for self-publishing. It will only continue to get cheaper, authors will form organizations, and they will learn new ways to help each other. The younger generation will only get better at it. There will always be a place for publishing houses, just like there will always be a place for huge film production companies, but the big houses need to get leaner, more accommodating to their authors, and realize it's more than just "pushing paper." But to be honest, if I were given the right deal, I would probably do as Amanda Hocking did, and take it.
TNW: Does your background in social media and technology give you a leg up?
Meagan: I hope so! Although the uploading processes for the Kindle and for Lulu are pretty straight forward, there are definitely some tricks to HTML coding and formatting that might be more difficult for someone who isn't as savvy. Plus, my social media marketing knowledge will come in handy when it comes to promoting my book.
It just helps me to better understand how people talk online, what they're more susceptible to click on, and how to find the influencers. But it's all learn-able for anyone. Or, you can always pay to have someone do it for you. There are a great number of companies popping up now that handle this sort of thing. I just wanted to learn all I could, and again, do it myself.
TNW: Does one need to have such a background to be successful in self-publishing?
Meagan: No, I don't think so, because all the information is out there to learn. You just have to be willing to teach yourself. There will be a steep learning curve, and you might get frustrated, but it's important to break it down into small steps, or take a class from someone who has already gone through it.
TNW:What new technologies and platforms are crucial in the next steps of independently publishing?
Meagan: I think that the digital publisher will always be at a loss for what a concrete book can do for you. The joy of reading a hard copy, for me, is the smell, the turning of the pages, and the weight of it in my hands. I like seeing how far I've come in the physical world. The bookmark sticks out, and you see automatically that you're more than half way through.
As for platforms, and other technologies, I would like to see the ebook become more social. Music is stepping up with Spotify, Rdio and Pandora, but now it's time for ebooks to do the same. Getting an ebook to go viral is much harder than getting a funny video on YouTube to go viral. There should be an easier forum to discuss books within the book.
TNW: Do you think that the mass market audiences are becoming increasingly open to reading books that are not from major publishing houses?
Meagan: Yes, I definitely do. No question. Even just a few years ago, people would balk at the idea of an "independent book." It meant you weren't credible because you couldn't attract the attention of a big publisher. But now with the independent writer John Locke selling over a million copies, and JK Rowling self-publishing her ebooks, more and more people understand that "self-publishing" doesn't mean "bad quality."
TNW: The Kindle has been revolutionizing the publishing market for some time now, has that changed the way your friends and family viewed your decision to go it alone?
Meagan: Honestly, I think my family and friends were just excited to see it published. If I had waited for a publisher to pick up the book, my grandmother would have been dead, and I would be having night-sweats about the pressure from my family and friends! No, I'm kidding.
But, I get emails from my grandfather every once in a while saying something like "Speak English – a 'kindle'? That's something that sparks a fire. A 'blog'? That just sounds like a dirty word. Send me a book, I don't know anything else -I really am interested, but will not sit at a computer or any other screen and so called read."
Anyone else who is "in the know" thinks it's a brilliant idea to self-publish.
TNW: Finally, tell us what your book is about and feel free to include a plug. No author ever leaves an interview without doing this, so here is your space:
Meagan: My book started when my best friend and I decided to take a road trip to Las Vegas. I was unhappily single, and she was unhappily married. We were both in ruts, financially, emotionally, and professionally. You could call it a quarter-life crisis. The novel is loosely based on that trip.
It's about a turbulent lifelong friendship, having the courage to change the course of your life despite a misguided past, and finally, a love story that traverses continents through letters and questions.
You can pick up a copy of Meagan's book 'Three Questions' here for Kindle. You can follow Meagan on Twitter here.