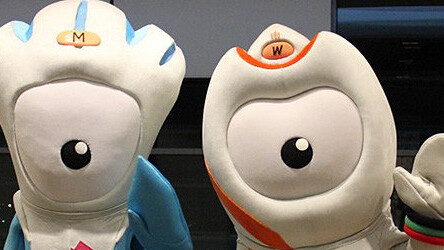 Story by
Jamillah is the UK Editor for The Next Web. She's based in London. You can hear her on BBC Radio 5Live's Outriders. Follow on Twitter @jemi Jamillah is the UK Editor for The Next Web. She's based in London. You can hear her on BBC Radio 5Live's Outriders. Follow on Twitter @jemimah_knight or drop a line to [email protected]
Today Facebook announced its dedicated space for the London 2012 Olympics and highlighted ways in which new media has changed the way that enormous sports events like this are watched and discussed.
The International Olympic Committee (IOC) is broadly supportive of this venture with Facebook but it is not a commercial partnership as there are also ties with YouTube and Twitter. But with 900 million users and a media rich way to present material, it is a fair assumption that many users will be coming to the social media giant for their fill.
The IOC's own Facebook page shows a history of the games with images dating back to 1908, when the Olympic Games were first held in London. The various and assorted teams around the world have their own presences too and Facebook is hard at work trying to gather all of this in one place to make it more accessible.
Naturally being Facebook, there will be some detractors too. There are already groups that are critical of the IOC, some groups purporting to be the IOC and many other groups that are related to the Olympics and discussing wider implications of the impact on the environment, women in sport and even a place to check all of the country codes used by the event.
Authenticity and branding
Authenticity was a by-word at the Facebook presentation this morning as representatives of the company looked at individual athlete's pages. One thing that was striking was that the photographs on many pages were professional and even on Facebook's own 'Explore London 2012' page, the main image is credited to Getty/Team Macarie.
Official images at sporting events are usually licensed and the Olympics is the same as broadcasters gather their material and hope to sell it on. Mark Adams of the IOC said that social media users can post videos and stills to their own streams but that the pages and profiles of athletes would be curated.
Companies that are not official sponsors are also likely to have their comments removed if they are posting to official sites. It's going to take a lot of moderation to keep those properties clean.
Also attending the event were Jae Chalfin and Marwan King of Sports New Media along with one of their clients, Boris Becker. The company works with more than 200 high-profile sports stars like Wayne Rooney and members of the England cricket team.
Chalfin says that getting the balance right between authenticity and playing by the rules. "Sometimes the fans want the professional Getty licensed images and getting that message to them is very important along with post-match interviews. Fans want all of that content. In some cases we negotiate with photo agencies. Wayne Rooney himself doesn't have the rights to post himself playing in his kit on his page."
So how much control is required for fans to get their fill and sports stars to spend their time online? "We don't post on behalf of the athletes but we have our own technology for moderation," says Chalfin. "We provide a strategy of when to post and what types of content. Every athlete is different, Rio Ferdinand is more gifted with social media and it can be more a matter of trying to limit him more than anything."
The moderation process is automated with Sports New Media via database matching. Trolls, racist commenters and others may be banned for posting inappropriate material.
Are frequent updaters less dedicated?
Dedication to sport and social media seems a strange combination. Young athletes like Tom Daley have had exams to pass along with a training schedule, so is it necessary to get these people to post on Facebook?
Boris Becker was at the Facebook event. He's a keen blogger and user of social media so he compared his time in competition with today's athletes, "When I was competing, nobody was involved in social media, this was ten, twelve years ago. Now everybody's online, so you do have time because you use it anyway. You can talk about your experiences even when you are competing. It's not more stressful,  athletes have to be very determined but there is still time to eat, sleep, talk to their friends and to be online."
Internet trolls appear to be a part of the new media landscape and Becker had his own stalkers and crazed fans during his time as a world start tennis player. But he feels that this can still be controlled in order to protect athletes, "The world isn't perfect, you always have crazy people, athletes who over use social media and it's up to the individual as to how they use it."
Becker also wishes that he had social media to hand when he was in competition. "I write a lot of my blogs myself," he comments, "If I had social media then, I would have spent a lot less time doing interviews because everyone would have to go and read my blog".
Social is mainstream
Big media companies are also bound to be using social media platforms as a way to draw their audiences in to various events. Already the BBC, NBC and other outlets have plans to combine video streaming of the Olympics and naturally there will be pointers as to how fans can follow their favourite sports and competitors through those broadcasters.
When it comes to Olympics, word of mouth powered great wins as well as awkward moments, remember the skier Eddie 'The Eagle' Edwards? Now on social media platforms, even those who desperately wish to avoid the Olympics are more likely to see something happening online, even if it is only a nose around the activities and 'likes' of their friends.
Image credit: KavitaKapoor
Get the TNW newsletter
Get the most important tech news in your inbox each week.
Also tagged with