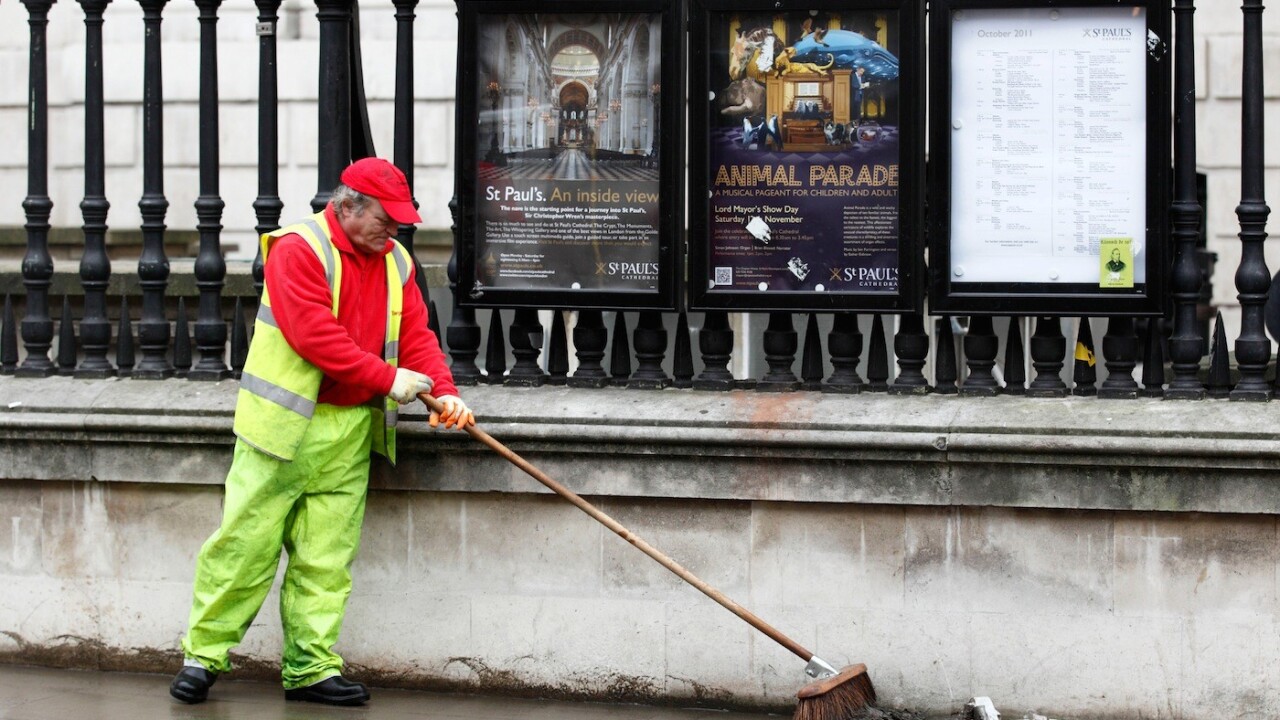 Story by
Robin Wauters is the European Editor of The Next Web. He describes himself as a hopeless cyberflâneur, a lover of startups, his family a Robin Wauters is the European Editor of The Next Web. He describes himself as a hopeless cyberflâneur, a lover of startups, his family and Belgian beer. If you'd like to know more about Robin, head on over to robinwauters.com or follow him on Twitter.
Last week during one of my many recent trips to tech conferences all across Europe, namely DLD and Techono.me in Tel Aviv, Israel, I was invited to join Internet entrepreneur Jay Adelson (of Digg, Equinix, Revision3 and SimpleGeo fame) for a visit to the offices of startup incubator lool ventures.
One of the startups in its portfolio is MyPermissions, which we (and lots of others) profiled back in January 2012. We need do to it again, though.
The company is working on a free Web browser plugin and iPhone app that basically give users an instant overview of which applications they've granted access to their personal information, and given permission to use it in certain ways, across a variety of social media services.
Why do they need a mobile app for that, you ask? Well, try and get an overview of which apps you've linked up to your Twitter account from your iPhone from within Twitter's official app. Good luck finding it. Meanwhile, MyPermissions' iOS app surfaces a list in mere seconds.
And for social networking juggernaut Facebook, it does more than simply providing users with an overview. MyPermissions's Cleaner will take a step further and analyze which applications you've connected to your Facebook profile in the past, and tell you which ones are 'intrusive'.
In one glance, you can see which apps can post in your name, know your location, have access to your message inbox, chats, your media files, and more. You can remove the apps one by one, or add them to a list of 'Trusted' apps, but if you don't have the patience to do that you can also simply remove all of them with one click of the mouse.
Depending on how many apps you've given access in the past, the detection part will take but a few minutes. When we were getting a demo of the service at the lool ventures offices, Adelson connected his Facebook account and found a whopping 58 'intrusive' Facebook apps.
He 'nuked' them all in one fell swoop just seconds later.
I did the same, and the tool detected *gasp* 278 apps. In my defense, I have to test a lot of services and Facebook apps for my job. Still, 278 apps with access to my personal information. I nuked them all too.
And you should totally do the same.
In the end, the apps you use on a regular basis that still require you to connect to your Facebook account will quickly become apparent to you, and you can simple reconnect them whenever you want and move on.
Run the tool, and tell me in the comments how many apps it detected for your account, if this surprised you, and if you used the 'nuke' button.
Also see:
Viva Tel Aviv: Meet the 6 amazing Techono.me startups
Image credit: Justin Tallis for AFP / Getty Images