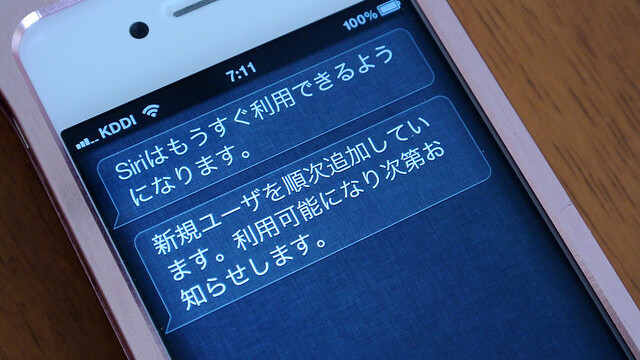 Story by
Drew Olanoff was The Next Web's West Coast Editor. He coined the phrase "Social Good" and invented the "donation by action" model for onlin Drew Olanoff was The Next Web's West Coast Editor. He coined the phrase "Social Good" and invented the "donation by action" model for online charitable movements. He founded #BlameDrewsCancer. You can follow him on Twitter, Google+, Facebook, or email [email protected]
Our favorite Apple parody site Scoopertino has struck again with a magnificent bit of fake news. This is the same site that brought us such gems as "iBalls", the Retina display to replace your actual eyeballs.
In today's Apple "scoop", Scoopertino discusses the company dropping musicians to let Siri sing the entire iTunes catalog. It's quite hilarious, here's a bit from one of their infamous fake press releases:
Tim Cook and his executive team had been toying with creative ways to tighten Apple's stranglehold on the world music market — but the light bulb went on the moment Tim learned that Siri could carry a tune.

The plan is simple: cut out the music companies and re-record the songs — all 12 million of them — with Siri on vocals.

"We have every intention of paying for the music rights," explained Cook. "We just don't see the need to pay the performers and middle men."
The video with the "scoop" is Siri singing "Stairway to Heaven" and it's a riot:
How would the recording industry take to a move like this? Scoopertino shows that Siri is a star:
Music industry experts estimate that Apple's new approach to music will save hundreds of millions of dollars annually. But will consumers buy it?

Producer Tom Corwin is a believer. "I just came from a recording session of Siri singing Mr. Tambourine Man, and I couldn't hold back the tears. She not only put more emotion into it than Bob [Dylan], she could direct me to the nearest Starbucks without missing a beat."
The only thing better than Apple news is fake Apple news. Nice "scoop", Scoopertino. I can't wait for the Siri version of "Bohemian Rhapsody".