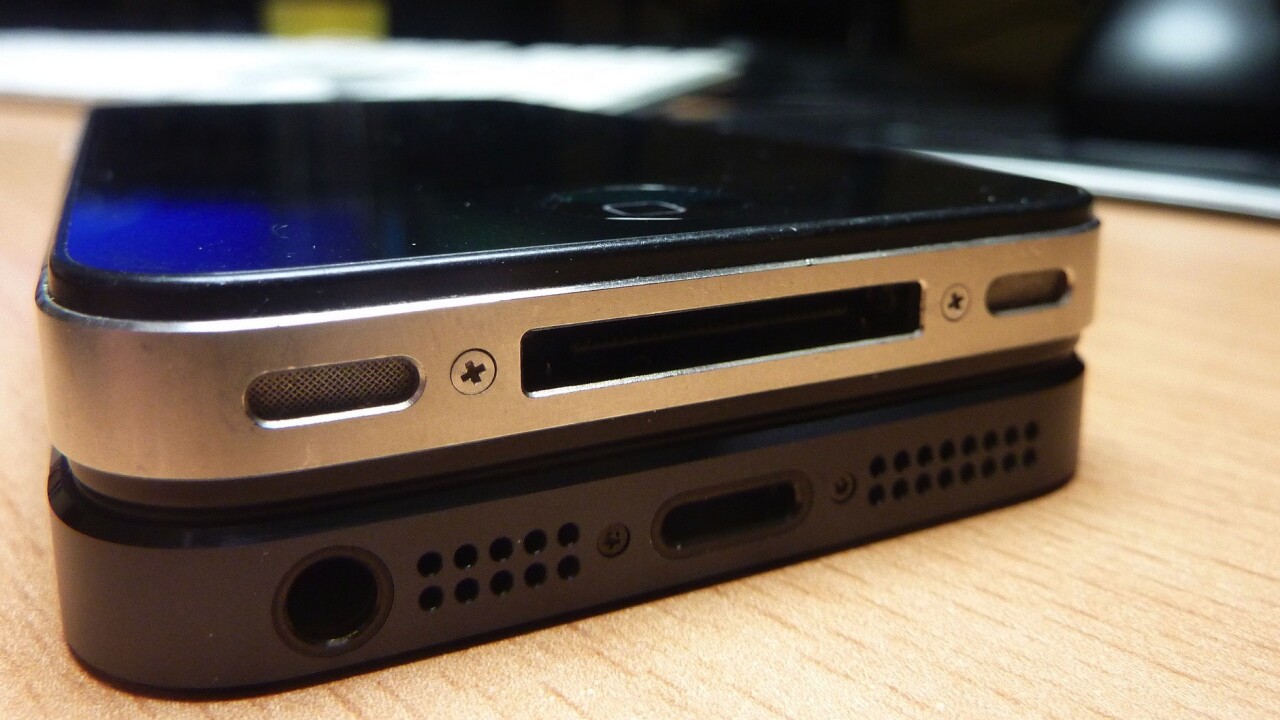 Story by
Matt is the former News Editor for The Next Web. You can follow him on Twitter, subscribe to his updates on Facebook and catch up with him Matt is the former News Editor for The Next Web. You can follow him on Twitter, subscribe to his updates on Facebook and catch up with him on Google+.
Apple's power over operators is often overstated, but for the first time, a carrier has confirmed that the company conducts its own tests on an LTE network before deciding whether to enable 4G services on iPhones and iPads for customers of that company.
Swiss operator Swisscom admitted that was the case to mobile-focused website Telecoms.com, confirming an Apple policy that many had previously believed to be true. A Swisscom spokesperson told Telecoms.com that the company "only enables 4G access after testing their device on an operator's live network."
The confirmation comes after the carrier pushed live its LTE 4G networks this week, offering the iPhone 5 but not on the new networks. Apple simply needs to push an update to devices connected to the operator to make them 4G ready. It's a policy that Apple likely employed with iPhone 5 units connecting to EE's LTE network, which launched in the UK on October 30.
As is the case with most mobile devices, particularly smartphones, operators lead network testing to ensure that they are capable of running on its mobile frequencies and don't cause issues for potential customers. Carriers may then work out fulfilment and exclusivity deals to position that smartphone in the best possible way.
However, Apple turns this process on its head. Operators still test iPhone and iPad devices, but it appears that it is Apple that has the last word on whether LTE 4G connectivity can be enabled – maintaining control at all times.
Telecoms.com spoke with Bengt Nordstrom, founder and CEO at industry consultancy NorthStream, who previously knew of Apple's policy and offered some choice quotes on how it does business:
"[Nordstrom's] firm had also learned of Apple's network testing policy in October. Nordstrom said he was "shocked" when told about the policy, which restricts operators to offering the new device on 4G networks until Apple enables LTE functionality.

It proved, he said, "who is running the industry", adding: "Apple have put themselves in the driving seat; it's really changing the game quite a lot."
This may lead many to suggest Apple picks and chooses the countries and the carriers it supports when offering LTE smartphones and tablets. This is true, to a point, but the components and chips that it uses are largely set up to support the most popular LTE frequencies, which are often used by world's biggest carriers.
Using iPhone 5 units sold in the UK as a guide, EE can offer 4G LTE services because its networks run on the 1800MHz band. However, the two frequencies that O2, Vodafone and other carriers will bid on in 2013 aren't currently supported by Apple, meaning the company will need to release an LTE iPhone 5 variant capable of supporting those frequencies.
That, or the carriers will need to wait for the launch of the next iPhone to offer 4G services on an iOS device.
Image Credit: smemon/Flickr
Get the TNW newsletter
Get the most important tech news in your inbox each week.
Also tagged with