Apple Moves to Control Excess iPad 2 Supplies, Looking Ahead to iPad 3?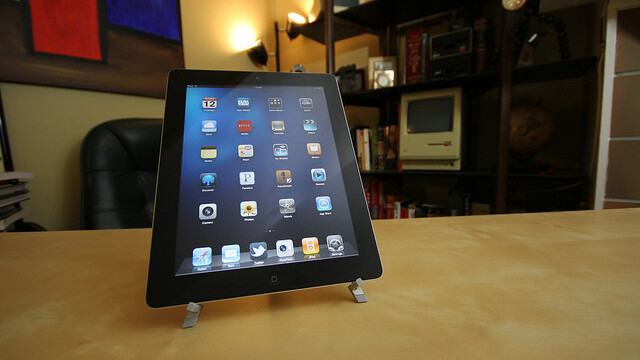 Story by
Matt is the former News Editor for The Next Web. You can follow him on Twitter, subscribe to his updates on Facebook and catch up with him Matt is the former News Editor for The Next Web. You can follow him on Twitter, subscribe to his updates on Facebook and catch up with him on Google+.
In an effort to reduce excess inventory of touch panels for its iPad 2 tablet, Apple has reportedly been working to control the number of components and parts manufactured by its supply partners in the fourth quarter, leading a possible reduction of iPad shipments during the period, Digitimes reports.
According to sources, Apple has reduced panel orders with Samsung, LG and Chimei Innolux in the fourth quarter. LG is reported to have seen shipments reduced from 3 million to 2.5 million units between September and October, Samsung's shipments have remained the same and Chimei Innolux has cut shipments from 700,000 to 350,000 during the month.
Apple is said to have previously instructed suppliers to prepare between 15 and 16 million iPads in the third quarter but with sales totalling 11.12 million units during the three month period, the company has been left with excess inventory of around 5 million iPad 2's, which it is now reported to have taken action to reduce.
Linked with speculation that it is readying a new iPad device, Apple may be effectively controlling the supply of units so it can continue to accomodate demand and ensure it can integrate a new model into suppliers' production lines.
Digitimes also suggests that Apple has begun instructing suppliers to ship touch panels for its rumoured next-generation iPad:
While Apple is adjusting panel inventory for iPad 2, Samsung and Sharp already began shipping panels for the next-generation iPads to Apple in October, and Taiwan-based touch panel makers TPK Holding and Wintek will begin to ship touch panels for the new iPads to the supply chain in November-December, the sources noted.
Apple's next-generation iPad may see the company debut a smaller tablet device with a 7-inch display. We reported in October that Apple was reportedly testing 7.85-inch iPad displays from Taiwanese panel maker AU Optronics, suggesting that the Cupertino-based company wanted to engage both Samsung and Amazon and its Galaxy Tab and Kindle Fire tablets in the handheld market.
With Apple secretive on all of its operations, it could be a simple case of managing iPad shipments to ensure it maintains "just in time" deliveries. However, with rumours heating up about a new, smaller iPad, the company may be beginning to start managing its supply chain to ensure all available units are sold ahead of a possible launch.
Also tagged with