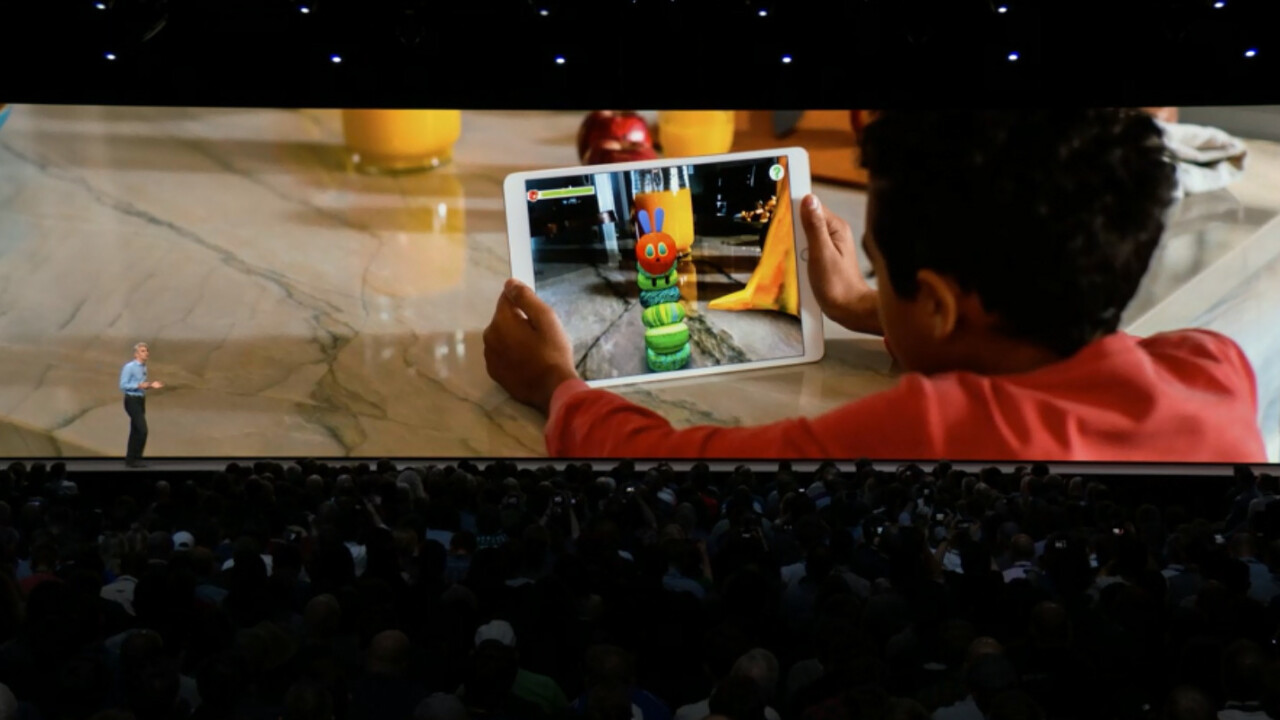 Story by
Editor, Neural by TNW
Tristan is a futurist covering human-centric artificial intelligence advances, quantum computing, STEM, physics, and space stuff. Pronouns: Tristan is a futurist covering human-centric artificial intelligence advances, quantum computing, STEM, physics, and space stuff. Pronouns: He/him
Apple today announced USDZ for iOS 12, a WYSIWYG editor developed with Pixar, that allows developers to bring objects from Photoshop and Dimension into an AR environment.
The new features are being described as "AR Quicklook" and are designed to deliver AR experiences across iOS 12 focused on ease-of-use for developers. This new support is designed to make it simple for devs to implement 3D objects into AR.
USDZ, according to Pixar, is a "zero compression, unencrypted zip archive" designed to work with the USD runtime. It doesn't require unpacking. Features include:
Robust schemas for interchange of geometry, shading, and skeletal deformation
High performance data retrieval and rendering, including powerful instancing features
The ability to package user-selectable content variations, natively
A sound architecture that is flexible enough to adapt to future needs
The major takeaway from the WWDC reveal was easier integration of 3D models into ARKit, which means more developers will be able to take advantage of augmented reality in iOS.
Also tagged with