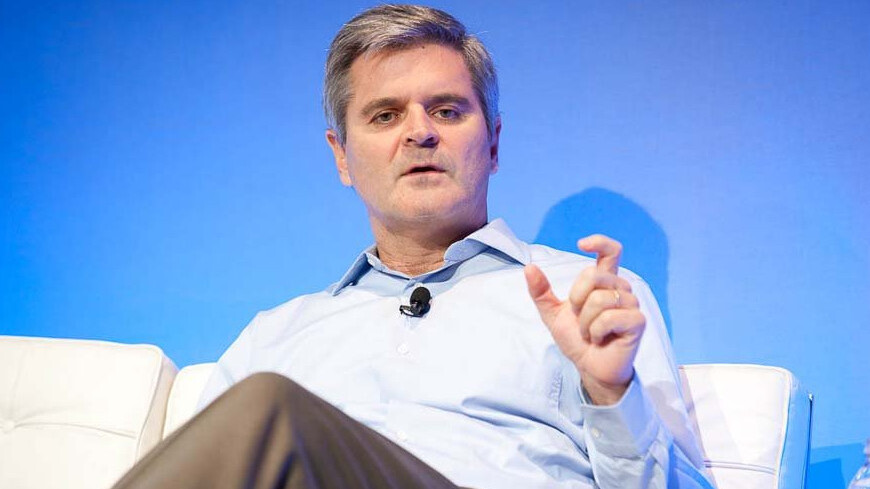 Story by
Courtney Boyd Myers is the founder of audience.io, a transatlantic company designed to help New York and London based technology startups gr Courtney Boyd Myers is the founder of audience.io, a transatlantic company designed to help New York and London based technology startups grow internationally. Previously, she was the Features Editor and East Coast Editor of TNW covering New York City startups and digital innovation. She loves magnets + reading on a Kindle. You can follow her on Facebook, Twitter @CBM and Google +.
If you trace the etymological history of the word "career" to its Latin root, you'll find the word correre, meaning "to run." It's been three years since Babson graduate Jason Jacobs launched FitnessKeeper, the Boston-based parent company behind the popular running app RunKeeper. And in that time, Jacobs has been running on a stellar career path.
Jacobs launched RunKeeper in August 2008, and it was one of the first 200 iOS apps in the Apple App store. RunKeeper was also one of the first companies with a freemium model, which allowed them to be cash positive from an early stage. Because of this, RunKeeper released its app to the world for free earlier this year. Check out details about the latest app build for both Android and iOS here.
In early June of this year, RunKeeper opened up its API to a select group of 3rd party apps including Foursquare, Zeo, Withings, Polar, and Wahoo to begin to build what RunKeeper calls "The Health Graph" which is much like Facebook's massive "Social Graph". The Health Graph will allow these 3rd parties to build applications on top of a massive amount of correlated health data from its 6 million plus users.
When we launched the Health Graph API in June, it put the rest of the world on notice that we are thinking much, much bigger than our humble beginnings as a simple run tracking app. Since that time, close to 40 integrations have been completed and several hundred more are in development… It isn't just apps/devices sending us health info, it is also companies building on top of all of this aggregated health data, such as corporate wellness platforms like Limeade, fitness rewards platforms like Earndit, and fitness games like Fitocracy.

The early success of the Health Graph has shown us that the world is ready for someone to step up and build a consumer health platform that ties together all of this disparate health information across categories. It also showed us just how much work is left to be done to make this vision a reality.

-Jason Jacobs (pictured above right, running the 2009 Boston Marathon)
Today, the Boston-based startup is announcing a $10 million round led by Spark Capital's Bijan Sabet (invested in Twitter, Foursquare, Tumblr, Boxee), with participation from existing investor OATV (the venture arm of O'Reilly Media) and one particularly savvy, new investor: AOL's co-founder and Chairman, Steve Case. This is in addition to its $1.1 million Series A round from last November.
Jacobs says that Case has been hugely passionate about health care reform, and has been thinking a lot about investing heavily in the category. "He has been watching us for a long time. We first met in 2009, very early in RunKeeper's development. We subsequently met in person multiple times since then, well before we were thinking about raising money. We were excited about getting him involved in our business for quite a while, so when it came time to think seriously about doing a financing round, he was an obvious place for us to start," says Jacobs.
The funding will allow RunKeeper to accelerate a lot harder down its path and execute its potentially massive Health Graph. "The additional capital will enable us to grow our team, improve our products, and generally move faster as we grow RunKeeper and the Health Graph into all that they can be…We hope that this financing sends a message that, not only is the world ready for a breakout consumer health platform to emerge, but that we are the platform to bet on," writes Jacobs.
The intersection of health and technology has been a fascinating trend over the past year. We're seeing health sensors like Jawbone's UP promising to be a big seller this holiday season and social fitness startups like Fitocracy killing it in user growth.
"The timing is right for a consumer health platform to emerge to make sense of all of this health information across categories. We're excited to keep working towards making RunKeeper that platform, and even more excited about the support we've been receiving along the way from our employees, our investors, and our incredible user community," concludes Jacobs.
Want to help build the health graph with RunKeeper's 14-person team? See the company's job openings here.
Get the TNW newsletter
Get the most important tech news in your inbox each week.
Also tagged with