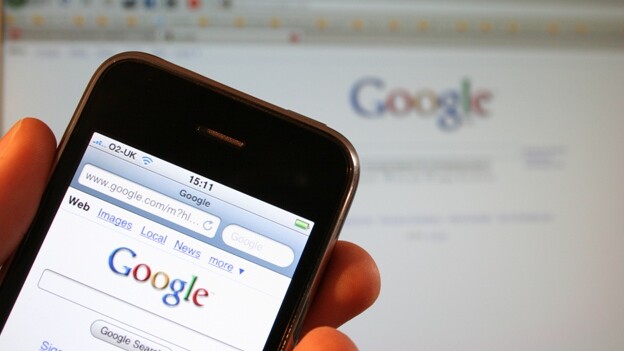 Story by
Paul Sawers was a reporter with The Next Web in various roles from May 2011 to November 2014. Follow Paul on Twitter: @psawers or check h Paul Sawers was a reporter with The Next Web in various roles from May 2011 to November 2014. Follow Paul on Twitter: @psawers or check him out on Google+.
A month doesn't go by without at least one mobile phone consumer story hitting the headlines, with a shocked holidaymaker taking a starring role and explaining that they have no idea why they managed to run up such a huge phone bill whilst abroad.
The latest one is in today's Scottish Daily Record newspaper, involving a man who had been hit with a £1,200 phone bill following a trip to Thailand. The full headline reads: 'Man hit with £1200 mobile phone bill for holiday in Thailand – even though he never made a call or sent a text'.
The fact that he never made a call or sent a text message, of course, alludes to the fact that Internet data was at the root of the problem. But was he surfing the social fandango on Facebook day-in-day-out? Or was he streaming hour-long videos on YouTube? It appears not.
The holidaymaker in question says he only used his phone to access free WiFi from his Thai hotel, and didn't realize he was still being charged for receiving emails and Facebook updates. This happens when you enter an area not covered by free WiFi and the data roaming feature is switched to 'on'.
As the Edinburgh-based dad of one notes, the phone bill was almost as much as the price of his holiday, and he only knew what was happening when he returned from his 10-day Christmas break to discover his phone had been barred.
A few years back in the pre-smartphone era, such stories were still fairly common, though the root cause was often mobile users losing track of texts they were sending and calls they were making. The stories often involved bills amounting to hundreds or thousands of pounds, but usually the mobile phone network would take pity and offer a huge discount as a goodwill gesture.
In the latest case, the 'victim' was relieved when he received a text message from T-Mobile to say they were reducing the bill to £297, but his respite didn't last long. It transpired they'd made a mistake, and they were actually reducing his bill by that amount, meaning he still faces fees of almost a thousand pounds.
All this begs one big question though. How many more of such stories must we read before something is done about it?
Lessons aren't being learned
A rise in cases involving inflated data roaming charges is linked to an increase in people using such features abroad, with smartphones growing year-on-year in the UK.
I'm not going to take sides in the debate. It's far too easy to side with the little guy against the big mobile phone companies, when in reality surely ALL mobile phone users know about the perils of data roaming by now? How many horror stories do people have to read before they learn to switch roaming to 'off'?
But here's the thing. People clearly AREN'T learning from others' mistakes. Whether it's because they're not technologically minded, have short memories or are just a little dim…the point is, we're not seeing an end to this debacle. Something needs to happen, and it seems that the onus has to now fall on the mobile phone companies to put mechanisms in place to prevent consumers from being hosed whilst abroad.
What can be done?
The EU is capping data roaming costs, which will see the wholesale cost of data dropping to a maximum of 30 euro cents per megabyte from July this year, but the world is a big place. People are prone to travel far beyond the confines of the European Union, so we need a global solution.
One mobile phone network, O2, already has a worldwide data roaming cap in place which stops charging for data after their usage reaches £40 anywhere in the world, and then it cuts them off completely it they go beyond 50MB.
It seems that this is the only way to sort the mess out. According to a BBC Watchdog report from last year, it has received the most complaints from Orange customers, whilst T-Mobile also featured highly. But all the mobile phone networks could do better.
I hate to jump on the obvious option and blame the mobile phone networks for consumers' inability to manage their mobile phones properly. There is a culture of buck-passing that has led consumers to body-swerve any kind of responsibility they have for their own affairs.
However, it can't be difficult for customers to be warned when their bill reaches a pre-agreed figure. Or perhaps networks should make data roaming an entirely opt-in endeavor. Either way, something has to be done, and action has to come from the mobile phone networks.
Get the TNW newsletter
Get the most important tech news in your inbox each week.