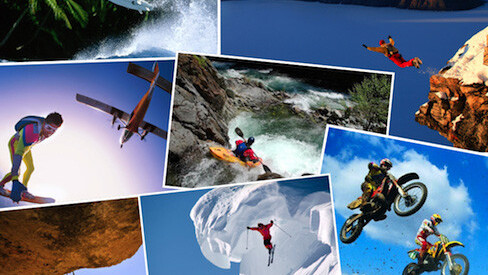 Story by
Matt is the former News Editor for The Next Web. You can follow him on Twitter, subscribe to his updates on Facebook and catch up with him Matt is the former News Editor for The Next Web. You can follow him on Twitter, subscribe to his updates on Facebook and catch up with him on Google+.
We are reporting live from the Rovio headquarters in Espoo, Finland, taking a tour of their offices and speaking to Peter Vesterbacka, Rovio's "Mighty Eagle" and official spokesman.
Just now, Versterbacka announced that the Angry Birds Beta, released for Android Market just a couple of weeks ago, has already hit one million downloads via the Google Marketplace, with what they say makes it the most successful launch on Android to date.
The huge beta release has meant Rovio has been able to extensively test the game on Android, processing tens of thousands of pieces of feedback to fine tune the game. This has allowed Rovio to bring the release of the full Android game forward, although a release date was not divulged.
The news comes as part of a huge push by Rovio, taking them from being a company that traditionally made games for huge consumer games companies such as Electronic Arts, developing games for its Need For Speed franchise.
Vesterbacka admits that the company's huge success has been quite a shock to the Rovio employees, just a slight glimpse of the Angry Bird plush toy (pictured below) attracts all sorts of interested parties who frequently admit their lives have been dominated by the iPhone/Android/iPad/Symbian game.
Rovio aims to build on the success of the angry birds franchise, likening it to a smaller version of the Spongebob Squarepants marketing push. The plush toys are just the start of a venture into film, animated TV programmes and the Rovio team are also developing a port of the game for Xbox, PlayStation, Wii, PSP and NDS.
We might see new Angry Birds games but never an Angry Birds 2. As Vesterbacka puts it, "it would be too obvious". Instead we could see a franchise of games like Mario (where he features in Mario Kart and other gaming genres). Just think, Angry Birds Kart!
I had the opportunity to ask whether Rovio will name its characters as it moves the franchise forward, the answer was an unequivocal yes. I also asked whether Rovio would allow its fans to name the characters, crowd-sourcing suggestions from Facebook and Twitter. Connecting with the community is something that Rovio are very passionate about, making this a very real possibility.
Rovio are actively pushing in-app purchases, its "Mighty Eagle" purchase is the silver bullet for gamers who cannot complete a certain level. This was launched at the Nokia World but will be coming to Apple and Symbian devices "in October". Rovio's monthly feature update will also see an update to support Apple's new Game Center.
Rovio currently has 27 employees and are looking to bring in coders and designers, the company wants to "take its time" to build only a couple of great games a year, keeping the titles select but moving the story forward.
It's quite possible we might see the story from the perspective of the pigs, perhaps there is crucial story behind why they keep stealing the eggs?