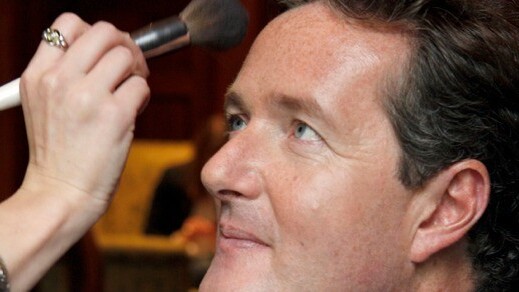 Story by
Founder
Martin Bryant is founder of Big Revolution, where he helps tech companies refine their proposition and positioning, and develops high-qualit Martin Bryant is founder of Big Revolution, where he helps tech companies refine their proposition and positioning, and develops high-quality, compelling content for them. He previously served in several roles at TNW, including Editor-in-Chief. He left the company in April 2016 for pastures new.
The latest example of 'think before you retweet' emerged today when a false rumor spread like wildfire that British journalist and TV presenter Piers Morgan had been suspended from his position as a CNN talkshow host.
For ten minutes, my Twitter stream lit up with frantic retweets and discussion over the 'news', which followed speculation over the former UK tabloid editor's possible knowledge of phone hacking. Quickly it emerged that it was a hoax and things calmed back down again. But what happened in those few minutes?
It appears that Jon Snow, the well-respected anchor of Channel 4 News in the UK, was the first to tweet out a report about Morgan's alleged suspension. It appears he got the 'news' from @danwooden – a parody account based on former News of the World showbiz reporter Dan Wootton, which had tweeted:
Once Snow had tweeted out his report (now deleted, but retweeted by many): "Piers Morgan suspended by CNN over phone hacking..the rise and rise, and fall and rise ,and fall of Piers Morgan!", it was open season – suddenly it was 'fact', and retweeted like wildfire, even by other respected journalists. One news site even put up a breaking news story (now deleted, but captured by Joseph Stashko).
The retweets and misinformation continued to flow. I'll admit that once I saw names I respect as news sources tweeting it, I joined in. Within minutes of the rumor starting to spread, it became clear that a parody account was the sole source and that it was false.
Jon Snow deleted his original tweet and published a retraction.
So, what happened? We were caught up in a wave of breaking news excitement – we all want to be first to share the big news with our friends – and we all had to eat humble pie when it turned out not to be true. It was a juicy story – and it's fair to say that a fair few people probably wanted it to be true.
Normally I'd say "Wait for respected news sources to confirm something big before you retweet it", but in this case even a respected news source got caught up in the Twitter rumor mill. It was a reminder to us all that just because everyone's talking about something on Twitter, it doesn't mean it's true.
Neal Mann, a journalist in the UK who is a prolific news tweeter, noted how the role of journalists has changed to reflect the speed at which rumors can spread, stating: "Journalists are the anchors for what is true during breaking news on Twitter, falls down if they get had by a fake account."
The only winner in this whole ten minute furore was the parody account which started it all. It had the last laugh with this tweet. Ouch.