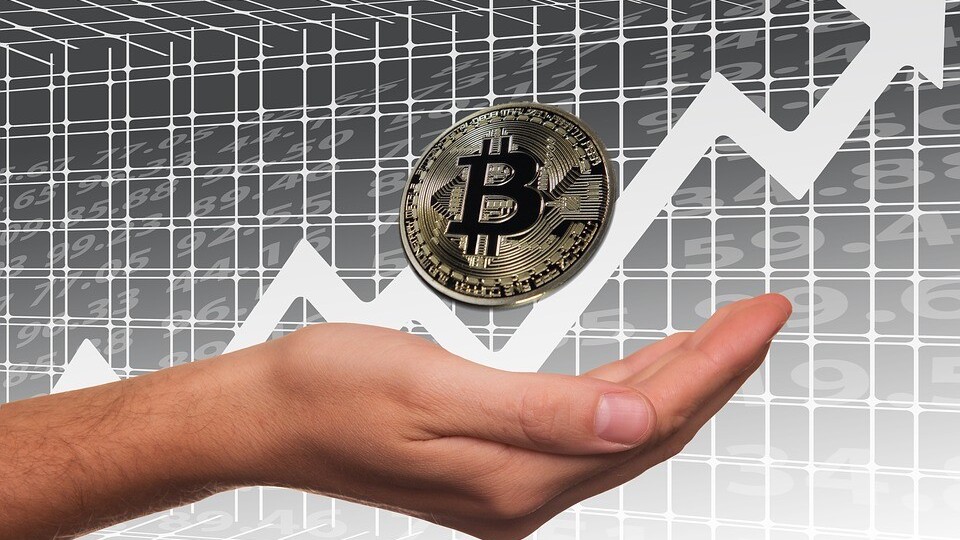 Story by
Editor, Neural by TNW
Tristan is a futurist covering human-centric artificial intelligence advances, quantum computing, STEM, physics, and space stuff. Pronouns: Tristan is a futurist covering human-centric artificial intelligence advances, quantum computing, STEM, physics, and space stuff. Pronouns: He/him
Bitcoin yesterday reached a new all-time high as cryptocurrency insiders try to figure out why. According to several industry analysts the mere rumor of Amazon acceptance is partially responsible, with tales of China reversing its exchange ban providing further market optimism.
Rumors that Amazon will accept Bitcoin are nothing new and we weren't able to substantiate the latest one. But that hasn't stopped the value of Bitcoin from reaching it's new all time high of $5,856.
At the time of this writing Bitcoin value has surged from $3,874 a month ago, to $4,370 a week ago, and now it's worth a whopping $5,678.
Cryptocurrency pundits are scrambling to explain the surge, citing the impending forks as one possible cause. Others point to rumors that China may soon relax its stance on Bitcoin exchanges and allow them to open again – which, like the Amazon rumor, also appears unsubstantiated.
One expert, James Altucher, (according to this blog post) claims Amazon will announce it'll start taking cryptocurrency on October 26th, during its next earnings call. However, his assertions have come under scrutiny by some cryptocurrency websites.
That's not stopping speculation however, it isn't like Amazon has come out and denied it will ever accept Bitcoin. Its storefront operates at the edge of the online-commerce frontier, we're certain it'll have some blockchain technology soon, and Bitcoin acceptance could follow. Overstock.com has been taking Bitcoin and other cryptocurrency for years now, so the idea isn't exactly hard to swallow.
No matter what the cause, however, Bitcoin is surging again. This stands in spite of declarations by bears everywhere that last month's dips were the beginning of the end.
If the mere rumor of Amazon accepting cryptocurrency can cause value to rise by thousands of dollars in mere weeks, imagine what the outlook would be if it turned out to be true.
A cryptocurrency coin worth five digits certainly seems possible if Altucher turns out to be right, but we won't hold our breath.
We reached out to Amazon for comment and will update as necessary.
TNW is hosting a flagship event in New York City in December. It's going to be ? Click here for more info on the amazing speakers, the venue, and how to request an exclusive invite.
Also tagged with