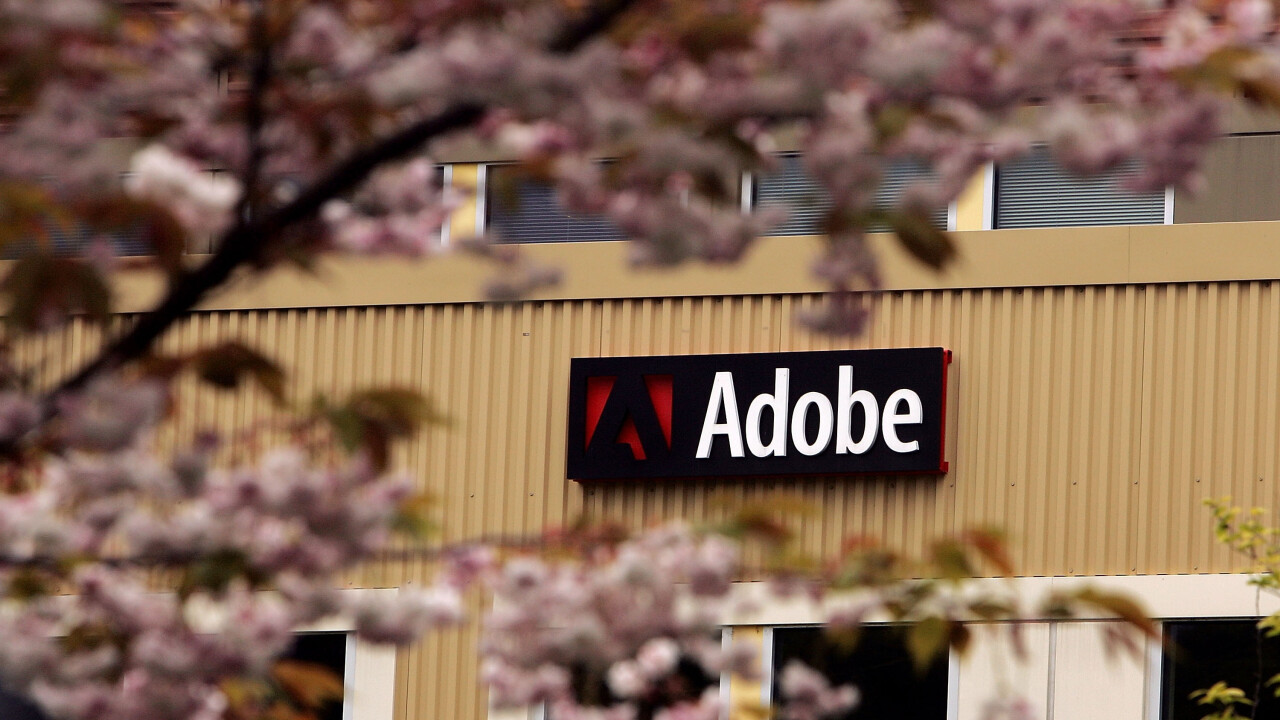 Story by
Ken Yeung is a reporter for The Next Web based in San Francisco, CA. He carries around a big camera & likes to write about tech, startup Ken Yeung is a reporter for The Next Web based in San Francisco, CA. He carries around a big camera & likes to write about tech, startups, parties, and interesting people. Follow him on Twitter, on Facebook, and Google+.
Adobe launched today a new service that developers can incorporate into their mobile apps to better monetize and optimize them. Available as an SDK for both iOS and Android apps, Adobe's Mobile Services will hopefully give marketers an extra push to better understand who is using their company's app.
The release of this new product as part of Adobe's Marketing Cloud comes in conjunction with the company's latest Digital Index Report. In it, Adobe states that the Web is losing the attention of users — mobile devices are winning. The report cites three main challenges to app developers, specifically technological fragmentation, limited time and resources, and the scarcity of having executive champions to spearhead app development.
Adobe's Digital Index Report also posits that Android apps are 40 percent more popular than their iOS counterparts. However, when looking at "time spent per month", iOS rules that category.
Ray Pun, Adobe's strategic marketing manager for mobile, says that there are our key practices that brands need to carry out to improve their apps performance and usage:
Come up with an app strategy and objective.
Establish a partnership with developers who can help you build the necessary experience, but still maintain the same objective.
Understand that apps have a lifecycle and it's not all about how many downloads it has received, but rather its rankings, ratings, how often has it crashed, how frequent it has been used, and more.
Make sure that it's compliant with any privacy regulations.
With these key items in mind, Adobe decided to release the Mobile Services offering that expands across the company's entire Marketing Cloud. Included in this SDK is the ability to geo-target users, analyze customer data and monitor key performance indicators (KPIs), optimize the app's performance, and even conduct some A/B testing.
Adobe says that its Mobile Services SDK will work across all platforms, including iOS, Android, Windows Phone 8, BlackBerry 10, Windows 8, and Mac OS X. It comes complementary with a license for Adobe Analytics or Adobe Target. Additional support for other services like Adobe Campaign and Adobe Experience Manager is expected in 2014.
Photo credit: Robert Giroux/Getty Images