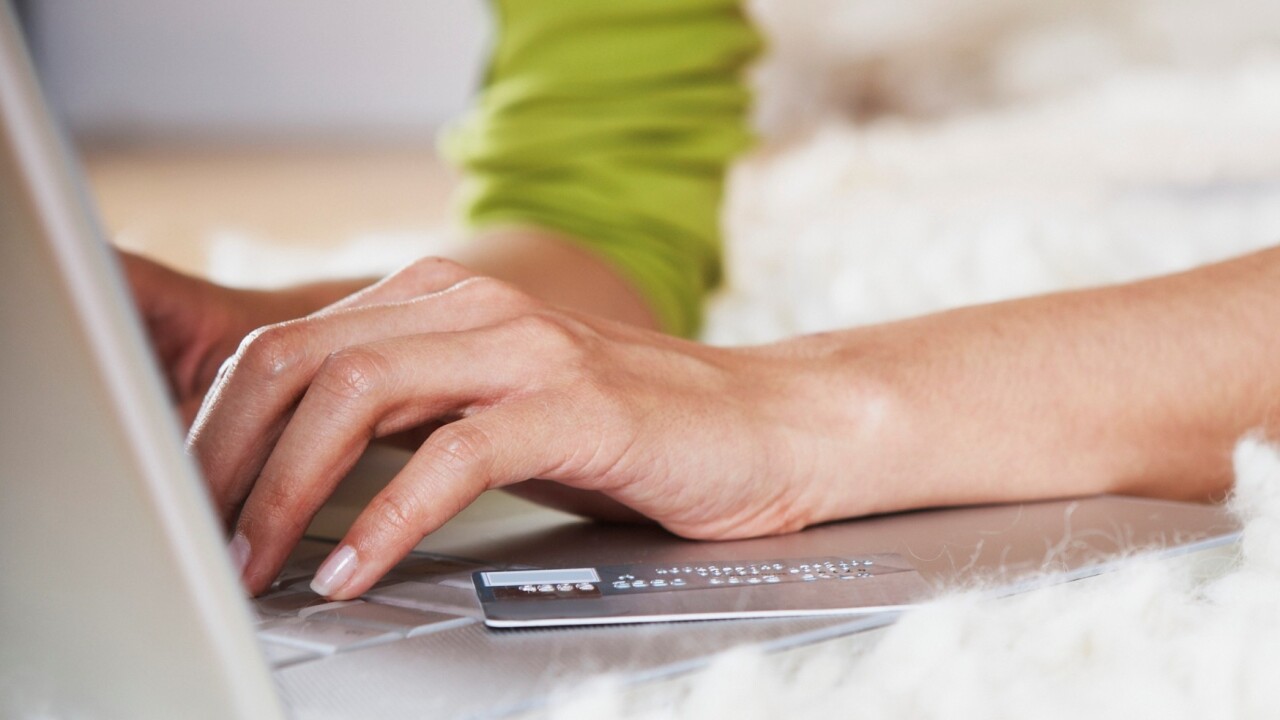 Story by
Paul Sawers was a reporter with The Next Web in various roles from May 2011 to November 2014. Follow Paul on Twitter: @psawers or check h Paul Sawers was a reporter with The Next Web in various roles from May 2011 to November 2014. Follow Paul on Twitter: @psawers or check him out on Google+.
More than three months after About.me 'bought itself back' from AOL, spinning itself out as an independent company once again, the San Francisco-based startup is now ramping things up a notch by introducing personalized domain names for its online identity platform.
The service constitutes part of its new freemium business model, which sees About.me move away from a completely free offering to a 3-tiered subscription level.
Existing users can continue to use the free About.me incarnation as normal, but there's now an option to upgrade for $4 a month, which lets them use their own domain name. In real terms, this means you can use, say 'mydomain.com', and have your About.me profile appear directly on it.
For those who don't already own their own domain, About.me is also partnering with NameCheap.com to guide users through the buying and setting-up process. It's worth adding here that if you use your own domain name, you will of course need to find your own host – this is where NameCheap.com comes in to play.
Upgrading to $4/month also lets you remove the About.me branding from the top of your page, if you choose to remain on the hosted About.me/username domain. Furthermore, you can now gain access to Google Analytics which will let you glean specific data relating to traffic that arrives on your site, which will be open to both hosted and personalized domain-using customers.
An additional $9/month subscription level will be introduced in the next few months, which essentially buys you prominence across the About.me network, including in the Directory and through search. This will be powered by Wefollow's technology, which About.me acquired earlier this month – Wefollow was founded as a Twitter directory back in 2009, by JeffHodsdon and Kevin Rose while they were still at Digg.
The story so far
About.me was co-founded by Ryan Freitas [see customized About.me domain here], Tony Conrad and Tim Young in October 2009, before launching to the public in December the following year. It was swiftly acquired by AOL for what was thought to be tens of millions of dollars.
Then, almost exactly two years later, About.me announced it was becoming a startup again. While full details of the buyout weren't revealed, Freitas and Conrad said that it was financially backed by the management team and a group of investors "who have backed companies such as WordPress and Google." AOL retained an 8% stake in About.me.
About.me has launched a slew of new features in recent times, including a WordPress widget to display a user's profile in their blog's sidebar, while last month YouTube, Vimeo and SoundCloud embeds were enabled.
Personal branding

Customized domains have been a long-time coming, and today's news positions it alongside the likes of Tumblr or WordPress, which offer both fully-hosted, branded blogging services, as well as customized domains.
"At About.me, we're constantly seeking feedback from our users and customized domain names has been the most requested feature for quite some time," explains co-founder Conrad.
About.me, of course, is different to the aforementioned blogging platforms, but this latest move hints at the direction it's heading. As things stand, About.me still serves as a fairly straight-forward online profile portal, but it wouldn't be at all surprising if we started seeing a far richer offering, with dedicated 'sections' for portfolios, videos and so on, though Conrad remained tight-lipped on what, if anything, we can expect to see moving forward. "We're taking a close look at our product pipeline in order to deliver on the desktop and mobile features that matter most to our users," he says.
From a free-to-premium conversion perspective, what will About.me classify as 'successful'? "We have internal targets that are in line with what typically happens in other web services, anything between 2%-5% is reasonable as a starting point," explains Conrad. "The initial focus on domain-mapping and branding-reduction is just one of many offerings we'll begin to roll out."
So, 2013 could be the year About.me evolves beyond recognition. What started life as a simple, hosted one-page profile back in 2010 is now sprouting arms and legs, and it will be interesting to see how the service looks a year from now.
The premium upgrade service will be open to all users shortly.
Feature Image Credit – Thinkstock
Get the TNW newsletter
Get the most important tech news in your inbox each week.