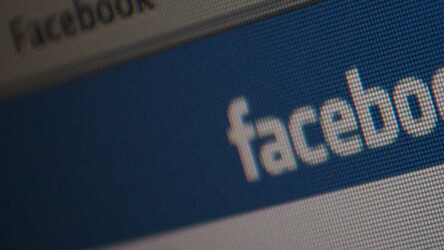 Story by
Jamillah is the UK Editor for The Next Web. She's based in London. You can hear her on BBC Radio 5Live's Outriders. Follow on Twitter @jemi Jamillah is the UK Editor for The Next Web. She's based in London. You can hear her on BBC Radio 5Live's Outriders. Follow on Twitter @jemimah_knight or drop a line to [email protected]
A man who claimed that he was going to commit a "live murder on Facebook" has been jailed for two years, the BBC reports today.
Cardiff Crown Court heard that Greg Searle told his 400 Facebook friends, "I give you live murder on Facebook. Bet you sick freaks can't wait for me to make my move so you can watch."
Judge Rhys Rowlands told Searle he had pointed a handgun at officers, "They took cover behind a wall. These officers had no idea this was an imitation firearm," he said. Police ended the siege by storming the house and discovered that the gun was a fake.
The South Wales Argus, reports that five officers initially went to the scene, where they found Mr Searle leaning out of an upstairs window brandishing a replica A3 pistol.
Searle, 34, was arrested following an eight-hour stand-off with armed police at his home in the Bulwark area of Chepstow on 3 August last year. His mother called police after he began to act strangely.
The defence claimed that the incident was due to psychological problems. "He has been on mood-altering medication since his arrest and there have been no further problems but he may need more treatment," said Mr Karl Williams, defending.
According to the Daily Mail, a neighbour said, "There were police with guns in the street and people were told to stay inside their homes but all the time the fellow was on Facebook. It went on for hours and he kept his friends updated with what was going on by posting regular messages.'
Get the TNW newsletter
Get the most important tech news in your inbox each week.
Also tagged with