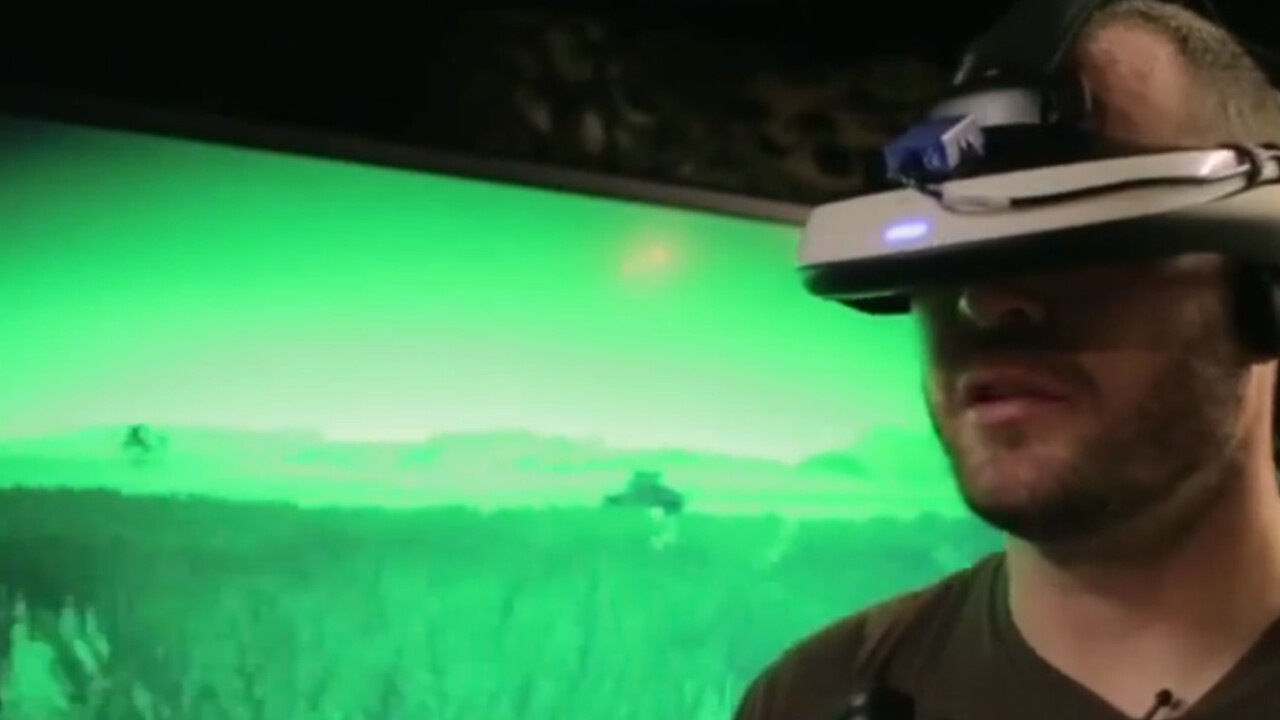 Story by
Scott Gerber is the founder of Young Entrepreneur Council (YEC), an invite-only organization comprised of the world's most successful young Scott Gerber is the founder of Young Entrepreneur Council (YEC), an invite-only organization comprised of the world's most successful young entrepreneurs. YEC members represent nearly every industry, generate billions of dollars in revenue each year and have created tens of thousands of jobs. Learn more at yec.co.
It sounds like science fiction, but virtual reality technology is taking off. Not even the sky's the limit for imagining what could be done with this technology. Just ask Google I/O 2014 attendees and their cardboard VR systems.
With applications ranging across the board, the potential for startups to capitalize is huge. With this in mind, I asked 12 entrepreneurs from YEC the following question:
Facebook recently acquired Oculus VR. Practically speaking, how do you think that virtual reality technology will affect the startup space in the next five years?
Here are the responses:
1. Induce a VC Feeding Frenzy
In 2007, Facebook began allowing third-party developers to create apps for Facebook. VCs quickly earmarked millions of dollars for investments in startups creating such applications, and companies like Zynga were born.
With Facebook now bringing virtual reality into the mainstream, I expect a huge number of new startups to form with a focus on creating new virtual reality applications and lots of VC funding to flow into this space. The result will be a lot of very cool software that offers new ways to communicate, work and play.
– Jason Seldon, P4RC
2. Add a Whole New Platform
Just like the Internet and later iPhones, Oculus VR is providing users with an entirely new platform to connect with each other and consume information.
Startups will have opportunities to build apps, products and services built on or around VR in the same way the earliest startups embraced the Internet and app revolutions.
– Andrew Thomas, SkyBell Technologies, Inc.
3. Inspire New Mobile Devices
Startups need to think about the future of the mobile phone. It's not always going to be a device in our hands; it's already a watch. Will it be glasses? Contacts?
We're still a long way off from virtual reality properly integrating with our wearable devices, but it's coming. And startups that are progressively thinking about devices now will be better positioned to be market leaders when mass-market VR technology arrives.
– Rameet Chawla, Fueled
4. Increase Applications for Fashion and Beauty
Virtual reality technology has a lot of applications for the style, beauty and fashion space. Any time there's an opportunity to try out different combinations of looks to figure out what works best, there's an opportunity for virtual technology to play a part.
– Doreen Bloch, Poshly Inc.
5. Offer Endless Opportunities
As a company operating in the virtual space, I think most people are underestimating the opportunity for VR not only in the next five years, but for the next few decades – outside of only gaming.
There's a convergence between VR technology, graphics quality, collaboration, bandwidth, access to information and artificial intelligence (a la Ray Kurzweil). Even if you don't buy in to the singularity (the ability to immerse yourself across space and time as well as some of the latest in tactile interfaces), the opportunities are really astounding.
– Tracey Wiedmeyer, InContext Solutions
6. Reduce Face-to-Face Meetings
I believe the Oculus technology will make virtual meetings almost as effective as in-person meetings. It could reduce the need to travel to meet face to face as often.
– Josh Weiss, Bluegala
7. Enrich Narratives Created Over Multiple Platforms
We should begin to move beyond convincing people that augmented reality is just a key marketing and communication medium to reach their targeted consumer. We can then start to focus on AR as an entirely new medium to reach mass amounts of customers or personalize offline media.
There will be opportunities for startups to innovate with real-life social applications, deeper user control, unlimited perspectives and physical objects being augmented by data.
– Ryan Stoner, ryanstoner.com
8. Bring the In-Store Experience Online
Done well, virtual reality opens up a huge opportunity for brands to take their in-store, brick-and-mortar experience online.
The brand Warby Parker has been one of the early adopters here, offering virtual try-ons of their glasses (that actually works). It's far from perfect yet — but as technology continues to evolve, the feeling and experience of walking into your favorite store can and will be and reflected that much more in an online experience.
– Matt Cheuvront, Proof Branding
9. Nothing Yet — But Give It Five Years
These technologies are very cool. I've used Oculus and was impressed, but also a bit underwhelmed given the hype. It's a new market and it has a long way to go and a lot of improvements to be made before we see mass adoption.
In its current state, it's inferior to other technologies with easier user experiences and far superior image quality. But I do think the support system of Facebook can change that within 5 years.
– Carlo Cisco, SELECT