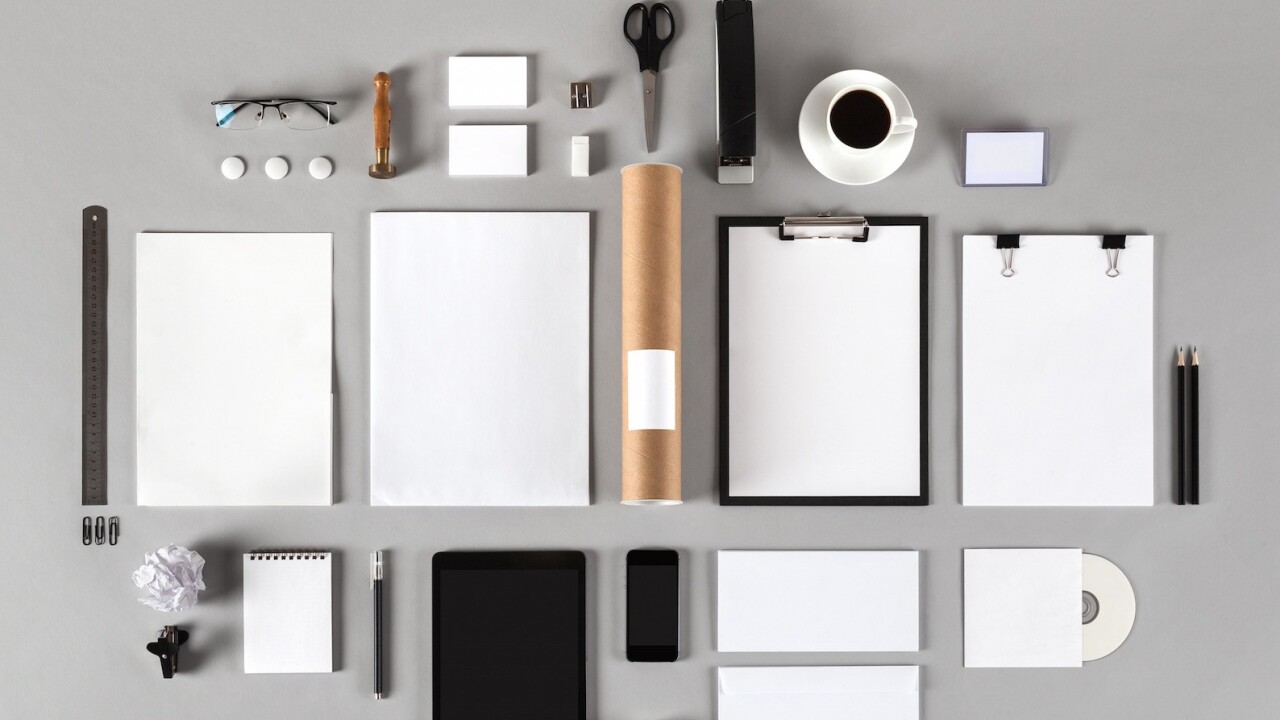 Story by
George Deeb is the Managing Partner at Chicago-based Red Rocket Ventures, a growth consulting, advisory and executive staffing firm based in George Deeb is the Managing Partner at Chicago-based Red Rocket Ventures, a growth consulting, advisory and executive staffing firm based in Chicago. You can follow George on Twitter at @georgedeeb and @RedRocketVC.
There is no instruction manual for building a brand. A brand position and reputation is something that is slowly built up and earned over time. That said, as you are planting the early "seeds" of your brand, the actions you take from the start of your business, will dictate where your brand is heading long term. It is important you get this right, as it is often more difficult to change a tarnished brand image, than it is to start from scratch. I will summarize the key components of building a brand below.
1. Your Company Name
Something as simple as your company name will impact your brand. When I was naming my first startup, iExplore, it was actually the third name the business began with. The first name was Conquest Travel (which ultimately felt too "macho" for our targeted demographics). The second name was The Adventure Experts (which was better, but the word "adventure" meant too many different things to different people, from highly-technical rock climbing to a luxury safari in Africa).
The third name, iExplore, accomplished our goals the best. The word "explore" was more in line with our global exploration trips and the desires of our targeted demographics, and the "i" suggested we were an internet-based business. So, give very good consideration to your company name and what reaction consumers will have to it, as it could impact your marketing and branding initiatives.
Don't forget, building a brand name around a made-up word, like Hulu, Expedia or Google, is often more expensive than naming a business around your product, like NetFlix, YouTube or Hotels.com, due to the longer consumer education process. But, once the brand is built, they can be even more impactful to your brand long term, as your name could become the default lingo for your industry (e.g., "Google it" instead of "search it").
2. Your Logo 
Your logo is the first visual a consumer gets about your company. What does your logo visually represent about your business? When we built the iExplore logo, we wanted a globe as the "o", as we wanted consumers to know iExplore could help them explore the world.  When we built the logo for my Red Rocket growth consulting business, I wanted startups to think we could help their business take off, like a rocket ship.
Amazon added the smile to their logo, because they wanted you to feel happy about your customer experience with them. So, make sure your logo "tells the right story" for your brand message.
3. Your Marketing Tactics
The demographics you market to, and the vehicles you market with, will directly impact your brand position. You don't see Gucci or Armani promoting their brand in Walmart or Sears.  You see them seeking distribution in Saks Fifth Avenue and Neiman Marcus, luxurious department stores firmly focused on serving affluent consumers.  You don't see the Four Seasons or Ritz Carlton hotel chains cutting their prices, or offering deep discounts at Travel Zoo.
You see them maintain their prices, at 2x the level of a Hilton or Marriott, because they want you to have the perception they are the best, and worth the extra price. So, give careful consideration to whom and how you market your business, how you set your prices and where you distribute your products, as these will all impact your brand.
4. Your Marketing Graphics
Here are some advertising creatives we used at iExplore to use as examples. We wanted our travel brand to ooze:
(i) high end
(ii) trusted
(iii) once-in-a-lifetime experiences.
I think these creatives did exactly that with:
(i) spectacular images
(ii) "inspected by" expertise
(iii) our "Come Back Different" tag line.
As did iExplore's corporate branding video which layered-on additional emotion with heart-pulsing music and an inspirationally written script. So, the pictures you use and the words you write in your marketing materials will clearly emphasize your brand message.
5.  Your Communications
How do you describe your business on the "About Us" page of your website? What are you saying about your business in your press releases? What does the media say about your business? What media outlets are picking up your story? All of these communications related topics can and will impact your brand position. So, make sure your pitch is firmly crafted and the media is fully grasping your story, both in terms of messaging and desired placements.
6. Your Social Media Reputation
In today's social media driven society, it is impossible to hide your mistakes. Consumers have more power than ever to communicate their likes and dislikes of products and services via Facebook, Twitter and other vehicles. You need to constantly monitor what is being said about your business, and take ownership for your mistakes and address them accordingly.
You will win more long term loyalty by properly handling your mistakes, than by pretending they never happened or trying to delete bad reviews.  I have news for you: angry customers will always find a way to get their message heard (in a louder way the longer it takes to get the issue resolved). So, tackle issues head on, in a quick, user-friendly kind of way, to help enforce your brand positioning.
7. Your Customer Service
Does your customer service experience back up the claims of your marketing efforts? Because if it does not, your brand is dead. I previously wrote about The Importance of Customer Service. Make sure you read this post and ensure your operations team knows the impact their actions have on building your brand. Put the customer first, always!!
8. Your Employees
Most importantly, branding is much more than your marketing or operations department.  Your brand needs to be instilled in every employee of your company, regardless of their role.  Every staff member needs to know that their actions directly impact the company's brand, in one way or another.
How fast did the call center staff member respond to a lead? How fast does your technology serve a web page? How quickly does the finance department cut refund checks for bad service? So, keep this in mind in hiring staff that are passionate about your product, and make sure they are well-trained that they all need to "live the brand" in their day-to-day jobs
Hopefully, you now better understand the key drivers involved in building your brand.  Make sure you have branding strategies established for each of these components. And, remember, establishing a brand is easier than fixing a broken brand, so get it right from the start.
Read Next: How to screen VCs for your start-up
Image credit: Shutterstock 
Get the TNW newsletter
Get the most important tech news in your inbox each week.