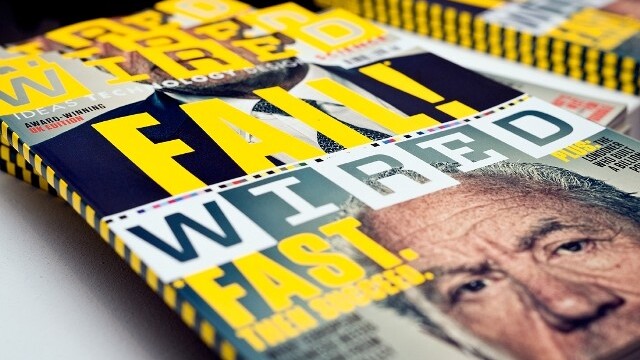 Story by
Paul Sawers was a reporter with The Next Web in various roles from May 2011 to November 2014. Follow Paul on Twitter: @psawers or check h Paul Sawers was a reporter with The Next Web in various roles from May 2011 to November 2014. Follow Paul on Twitter: @psawers or check him out on Google+.
Wired launched in the US in 1993, proclaiming that it would be the 'Rolling Stone' of technology magazines. It launched an Italian edition in early 2009, followed by a UK edition a few months later, which was actually a relaunch following a brief introduction back in the mid-90s.
This year sees the inaugural Wired UK conference, a 2-day event comprising of an unparalleled programme of renowned speakers from around the world. Wired 2011 offers attendees access to the latest innovations and technologies, giving a platform from which to engage with the future, and mingle with though-leaders and innovators.
Oh, and you'll also get a chance to meet some of the Wired100, too.
The Next Web has teamed up with Wired 2011 to offer discount tickets, but before we get to that, here's 5 reasons why you should consider attending the 2-day event.
1. Inspirational speakers
What's a technology and innovation event without inspirational speakers? Wired 2011 has dozens of top-notch talkers on the bill, including Joanna Shields (Facebook), Alexander Ljung (SoundCloud) Aza Raskin (Entrepreneur) Chris Anderson (Wired) Russell Davies (Columnist, Wired) and Werner Vogels (Amazon).
2. The agenda
Wired 2011 will be covering a broad range of innovation and technology topics. On the agenda is everything from business, architecture and the environment, to nanotechnology, pop culture and data-mining.
3. The Wired 100
More than half of the Wired 100 will be in attendance. For the uninitiated, the Wired 100 is Wired's annual survey of the UK's digital power brokers, from innovators to investors. So you can network with the biggest movers and shakers from the digital sphere.
4. Meet Wired…
If you're a Wired addict, you can meet the editorial team face-to-face, including the Editor, David Rowan. Want to ask questions and get some insights on some of your favourite articles? Now's the time to ask…
5. The location
Whilst learning about everything from nanotechnology to pop culture, you'll be in The St. Pancras Renaissance Hotel, which is one of the latest of London's former architectural jewels to be renovated and brought into the future.
The hotel is in the heart of the UK capital, surrounded by major landmarks and attractions, such as the British Museum, one of the world's top cultural institutions. You're also a hop, skip and a jump away from the Eurostar terminal, meaning that Europe is on its doorstep.
The discount…
The Next Web readers will receive a 10% discount on the conference ticket price. Simply go to register, and enter this promo code when prompted: WTNW10.
The need to knows…
What? Wired 2011
Where? St Pancras Renaissance Hotel,Kings Cross, London
When? 13-14 October, 2011
How much? Tiered pricing levels, click here for full details. The Next Web readers will receive a 10% discount on the conference, by using the promo code WTNW10, when booking online