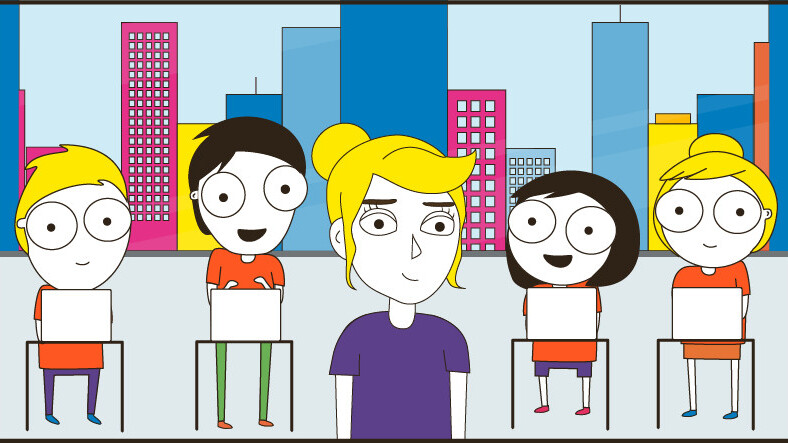 Story by
Communication Specialst
Alexander Maasik is a communication specialist at Weekdone weekly employee-progress reports. Maasik has a degree in journalism and public Alexander Maasik is a communication specialist at Weekdone weekly employee-progress reports. Maasik has a degree in journalism and public relations and a strong passion for internal communications and online collaboration.
When building a business, the only thing that is really important is your client. At least in the beginning everything else is just bells and whistles.
Every successful SME or a tech start-up can tell you that the reason for their success is getting close to their customers, figuring out what exactly they need, and delivering.
And if you can do that and keep your cash flow positive, you can do everything else from building an awesome company culture to brand awareness campaigns. But hoping that a good internal climate or a strong brand alone will bring you the customers you need, is just wrong.
Luckily, all companies can learn from profitable small companies and implement their techniques to get the ball rolling. Of course, in addition to all the points mentioned here, you must shape your product to match customer expectations.
Mariano Suarez-Battan, CEO of MURAL told me that: "When we started, we had an initial hunch of what the market needed. We started building a prototype we thought was "cool." In the end, we put out a product that had broader appeal than anticipated, being used for both personal and work-related projects,"
Lightspeed is the only speed.
The first thing to understand is that customers want their problems solved fast. Location sharing apps Swarm and Foursquare are a personal favorite example of that. They have a fast Twitter based customer support that has never failed to help me in a couple of hours.
But there are dangers to that as well. People are generally ready to wait for a day to get a reply to their email, but when you rely on social media, the answers must be faster or you may face a negative backslash.
The ongoing customer experience.
Customers also need constant care. The relationship shouldn't end with a sales deal, to keep the customer engaged, the sales process should be only the beginning.
A good example here is Weekdone that offers weekly planning and goal setting tools for medium-sized companies. They spend a lot of time not only on the sales process, but on working and training their customers and helping them implement their product. The HR manager of SnapShot said that "What I really like and what made the decision to use them, was the extremely helpful customer support that was always available to answer the questions my team members and I had."
Many different routes.
Considering how many different options you have, it's almost criminal not to work with your clients. From customer surveys to feedback forms, there is a lot you can do. Inc. has written that "Your customers want to know that you're in the trenches with them–that whatever needs your products fulfill, are needs that the people running your company intimately understand." You must understand precisely what those needs are. Otherwise your product has no future.
Understanding customer's needs starts with talking with them. They need to know that they are talking with a real person. This is especially important for companies where there is very little face-to-face connection with buyers.
John Rampton has mentioned some of the most important things here. These are: introduce yourself, use pictures and include author's bios on your blog. That way the buyers knows that they are not talking with a bot.
Build a community.
To show you understand customer needs, you must also provide them with insights and other valuable information that are not directly related to your product. Both Buffer and Hubspot are great examples of products that go the extra mile to make their blogs an interesting read for people. They are both (good) marketing and sales tools. But the reason, why I know that is, because I read their blogs on marketing and sales. Both relying heavily on content creation, they've managed to make me follow their brand (and trust their product) without ever giving me a sales pitch.
The lesson here is, if you only use your marketing channels to sell your product, no one will follow them.
Inside the mindset.
The important takeaway here is the understanding that your business lives and dies with its customers. You may have the best product in the world but unless your customers need it, it's useless. If it doesn't address their problems, it will never sell. You may be ahead of your time but it will give you nothing unless you can make that clear by engaging the buyers.
Get the TNW newsletter
Get the most important tech news in your inbox each week.
Also tagged with