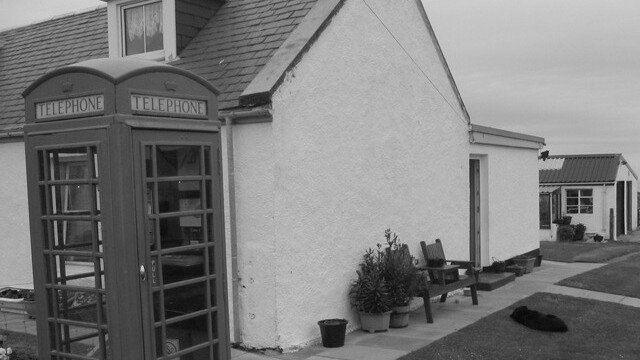 Story by
Paul Sawers was a reporter with The Next Web in various roles from May 2011 to November 2014. Follow Paul on Twitter: @psawers or check h Paul Sawers was a reporter with The Next Web in various roles from May 2011 to November 2014. Follow Paul on Twitter: @psawers or check him out on Google+.
Back in May, we reported that the first UK trials of 'superfast 4G mobile broadband' were to begin this year, with Cornwall the chosen location for the pilot project. And EverythingEverywhere, owners of Orange and T-Mobile, has announced that the trial has now kicked-off.
200 triallists in the St. Newlyn East and surrounding South Newquay area of Cornwall are now testing the country's first mobile and fixed line broadband network collaboration, which will look at the potential of 4G LTEi technology in so-called broadband 'not-spots' – rural areas which have thus far been unable to access high-speed Internet.
It's hoped that the 4G Long Term Evolution (LTE) technology will enable data download speeds of 100mbps for mobile users, but the main benefit could be for users on stationary wireless connections at home, where speeds can be even higher.
Whilst 40% of the UK should be connecting to faster fibre-optic broadband by the end of next year, the cost of providing cabling to rural areas can be prohibitively expensive, and this is the problem that 4G LTE is attempting to eliminate, given that broadband is distributed wirelessly via masts.
Everything Everywhere has teamed up with BT Wholesale for the live trial of the technology, and has chosen these particular parts of Cornwall because they have limited or no broadband services. This live roll-out follows an 8 week "laboratory trial" which tested the network deployment in simulated conditions, seeking to prove it would be possible to share radio resources between two service providers.
Given that data speeds vary due to various factors, such as the number of people using the network, physical distance from a mast and geographical obstructions, it's hoped the Cornwall trial will help them better understand the potential of LTE technology as a longer term solution.
The participants in the trial will include 100 mobile and 100 fixed-wireless broadband users, all living within a 25 square kilometre area, using 10MHz of test 800MHz spectrum. Everything Everywhere and BT ran a series of workshops and made some home visits to help participants familiarise themselves with the technology. The trial will run until early 2012.
Olaf Swantee, CEO, Everything Everywhere, said:
"Soon, more people will be accessing the internet on their mobile devices than on their PCs, and that means we need the right kind of networks in place to deliver the right kind of experience for our customers. That's why, as the UK's largest communications company, we are leading the development and introduction of new technologies like 4G. This next generation mobile network will allow individuals and businesses across Britain to access the people, places and things they want, wherever they are, whenever they want."
We've previously written about the UK's m-commerce not-spots, with studies suggesting that 16% of the UK sits in mobile Internet blackspots, and where mobile spending is at least a fifth lower than the national average. These 'not-spots' lie in sparsely populated areas such as the Scottish Highlands and Islands, rural Wales and the rural counties of England.
If successful, this trial should go some way towards bringing the UK up to speed – literally – with other developed countries around the world, with the likes of Germany, Sweden, Japan and the US already having public 4G networks in place.