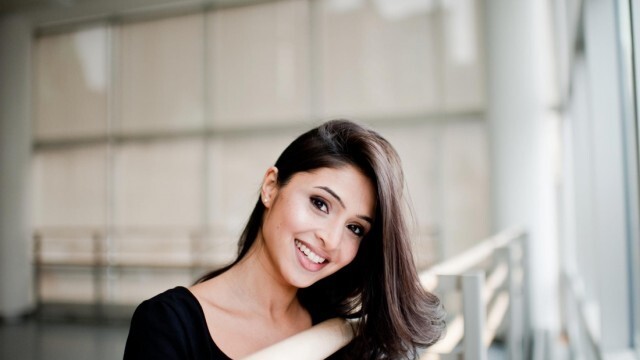 Who doesn't love options? But as psychologists have pointed out, choice overload can make you question the decisions you make before you even make them. And if you've been paying attention to the growing boutique fitness class trend,  you know that the options are endless – and slightly overwhelming.
It used to be that you went to class at your local gym. Now there's pilates, yoga, barre, spin classes, CrossFit, and countless others. And unless you have a small fortune and copyist amounts of free time, you're unsure just what's best for your fitness goals.
This is the problem Payal Kadakia (34) experienced when she was living in New York. Having studied dance since the age of three, Kadakia was inundated with the numerous classes available in the city. But which one was right for her?
Elaborating on this experience, Kadakia launched Classtivity in 2010 as an online search engine for fitness. Sadly, this first attempt wasn't much of a success. That's when she pivoted to Passport, giving users the opportunity to try out classes at a new-to-them studio.
It was a hit! Unfortunately, it was almost too good, as users soon began abusing the system by signing up with multiple email addresses in order to obtain more visits. So Kadakia adapted and rebranded as ClassPass – the monthly subscription service known today. The app allows users to try It allows users to try different fitness classes around town.
Since 2013, over 20 million classes have been booked through the app, in over 30 US cities. To date, ClassPass has raised over $84 million and is currently valued at $400 million.
Recently Kadakia stepped down as the CEO to become Chairman, focusing her everyday life on the overall mission of ClassPass – maintaining a healthy body and mind.
As such, Kadakia is looking forward to expanding upon the classes offered, supplementing these fitness classes with 'life passes' – experiences such as cooking classes, massages, and other events that could be relaxing for the soul. As she told Forbes, "it's really about living an inspired life. We want to connect people to experiences which make them feel great. People come to our app to book the hours of their life".
______________________________________________________________________
Kadakia will be speaking at TNW Conference this week, check out our other great speakers here and don't miss out on the tickets.
Get the TNW newsletter
Get the most important tech news in your inbox each week.
Also tagged with