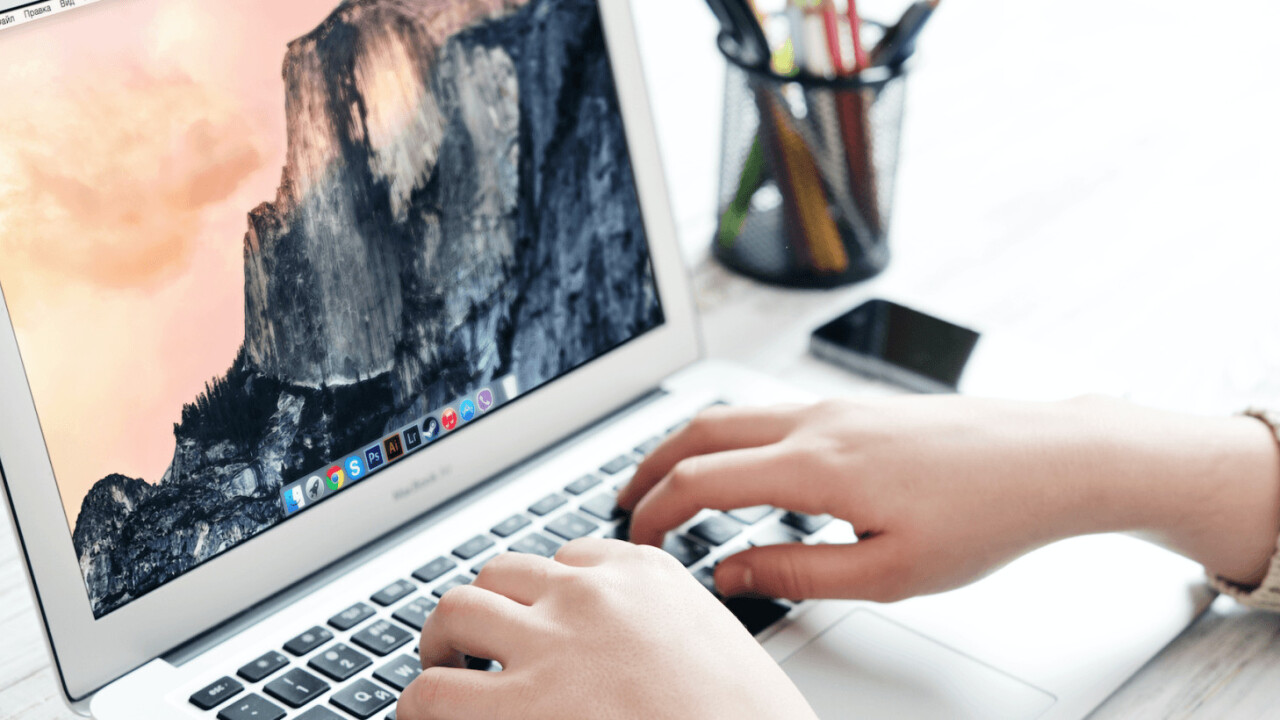 Story by
Hot deals courtesy of The Next Web. Hot deals courtesy of The Next Web.
We could all use a productivity boost from time to time, whether to free you from distractions or sluggish system functionality. With these four great offers from TNW Deals, we're taking the guesswork out of streamlining your workload and bringing you the best procrastination-fighting, file-converting, data-compiling options on the market.
You can thank us later for some of that extra free time you'll have!
PDFConverterOCR for Mac: $24.99

The rigidity of PDF formats can be frustrating, but with PDFConverterOCR your hassles dissolve – the program converts native and scanned PDF files to almost any file format.
Retain your original fonts, images and formatting when converting, keeping productivity moving in the right direction as you execute tasks without worrying about accepted file types. With Up to 49 languages supported for text recognition, it is the most handy and convenient OCR PDF tool for everyone: home users, business users at work, and educational institutions.
TechTool Pro 8 for Mac: $39.99
This deep diagnostic tool helps keep your Mac running smoothly, testing everything from your motherboard to your sensors, fans, RAM, cache, and everything in between.
You can boot, check, maintain and repair on the go, whether it's a few family Macs around your house or a fleet of business Macs, create duplicates of your volumes to back up your data, perform file and volume optimization, monitor your local area network for devices that have been in use and much more.
Focus for Mac: $9.99
You can't be distracted if you don't know what's there to distract you!
For the endless procrastinators and distraction addicts, Focus is a lifesaver Mac menu-bar app which helps keep your work environment productive by blocking social media time-suckers and delivering motivating quotes. Turn off your mail with the click of a button and instantly get in the zone with a global hotkey to pull you out of any app or program taking you away from getting stuff done.
Banktivity 5 for Mac: $39.99
Banktivity 5 gives you all the tools you need to secure your financial future.
Formally know as iBank, this fantastic service is the gold standard for personal finance management. Connect your financial details to  achieve a streamlined experience in keeping track of your accounts, transactions, categories & investments.
Import from Quicken or start from scratch, and do everything from sharpen your budget tracking to keeping a close eye on investments, variable interest rates and payment schedules. At 33% off, a leg up in your personal finances has never been more appealing – or easy.
Get the TNW newsletter
Get the most important tech news in your inbox each week.
Also tagged with