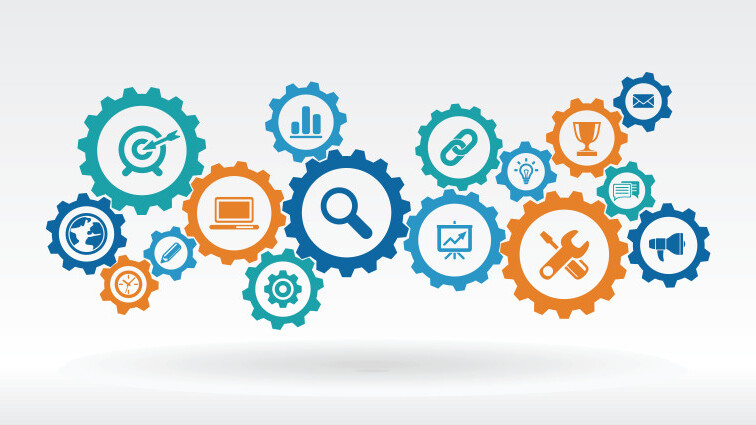 Story by
Nathan is a serial entrepreneur who currently serves as CEO of Sourcify, a marketplace of the world's top manufacturers. Having brought doze Nathan is a serial entrepreneur who currently serves as CEO of Sourcify, a marketplace of the world's top manufacturers. Having brought dozens of products to life, he knows the ins and outs of how to turn ideas into realities.
High-quality products and invaluable services equate to nothing if they're not promoted properly. For marketers of new companies, hitting the ground running when it comes to promoting a brand is vital. Those that lag behind will be left in the dust and forced to watch the many other companies that have similar concepts cross the great finish line of success.
After all, remember, these days everyone has an idea providing a solution to the same problem that you are.
A sound marketing strategy will be key to getting any business and its efforts off of the ground. To help new businesses make the most of their newbie status and get the gears in motion on growth, I looked at what Tomas Gorny has done to grow Nextiva.
As the founder of tech-based companies such as IPOWER, SiteLock, and UnitedWeb, Gorny has practically written the playbook on the requirements for marketing success. For any company looking to increase their customer base and grow revenue, here's what he has to say:
Appeal to your target audience
Before you ever launch your product, you have to know who exactly it is that you are selling it to in the first place. In an ideal world, a business's product would appeal to everyone. But the fact of the matter is that it's just not possible to engage everyone with a product. We live in a market with diverse people who have different needs. This means, a product that's invaluable to one market, might be completely non-core to another.
Remember you don't see Ferrari ads geared towards 12-year-olds. Furthermore, you never see Barbie doll commercials that appeal to the 60 something male.
So, instead of creating ads that appeal to the masses, create ads that appeal to particular groups of people. After you've picked out your target audiences, you have to figure out which channels are the best to serve your ads on. It's no longer as simple as just using social media, in general, these days.
When it comes to considering the different interfaces for ads, he says advertising is most effective when it is in line with what a user is already doing.
Consider today's average college student and their grandparents. These days, both are signed up on social media. But even then, they're using different social channels for different tools. Older generations might be easier to find on Facebook. Their use of the channel is much straight forward, thus easier to target. Their college-aged  grandkids however are yielding multiple social sites like Snapchat, Instagram, and YouTube to search for things like internships, entertainment, friends and clothes.
For marketers this means added research. As you work to target your specific audiences, you'll want to know how to access them where they already are. Consider what they're using that platform for, and make sure your ads account for that.
Have a brand with a vision
It's not enough to just have a brand that sells shoes or offers a social network anymore. Today's consumers want to know that a brand is striving to achieve a greater good. Remember, consumers buy brands not products.
Think about Tom's Shoes. They weren't the best looking shoe options on the market during their height of popularity. They looked a bit wonky and their canvas material created wear pretty quickly. Still, consumers flocked to the brand because it allowed them to contribute to a social good. As such, marketers have to consider their brand's ultimate mission.
Tomas Gorny encourages all companies to start by creating a shared vision for their company. "Nextiva wants to keep businesses connected as they grow," Gorny says of his mission. For Facebook, it's to encourage global communication and for e-commerce giant Alibaba, it's to help small businesses to get bigger. These companies all have larger goals that are well beyond just making profits.
In essence, marketers have to show that they have a greater mission that is more in touch with a consumer's sense of reality.
Have a team that knows
Marketing doesn't just end when an ad finishes its run. To persuade consumers to make the final checkout, companies have to start off with a team that knows what they're talking about in terms of the product or service. This includes the faults and weaknesses that come with marketing. Someone will always have a question or complaint and it's a business's job to make sure that they can provide answers and solutions.
Marketing team members ought to consider becoming product and service fluent. Familiarize yourself with the product or service that you are promoting from the get go and keep yourself up to date on any changes. You should always be armed with answers for inevitable questions that come your way.
Now that you know it's crucial to appeal to a target audience, create a brand vision, and have a rock solid team, it's time to put this advice into practice. If you don't know your target audience, start speaking to potential customers to see who connects with your products. If you don't have a brand vision, ask yourself why five times to find a deeper meaning. To find a great team, you better start recruiting in the right places.
Though marketing your startup can be much easier said than done, the key is to continue to iterate on what works.
Get the TNW newsletter
Get the most important tech news in your inbox each week.