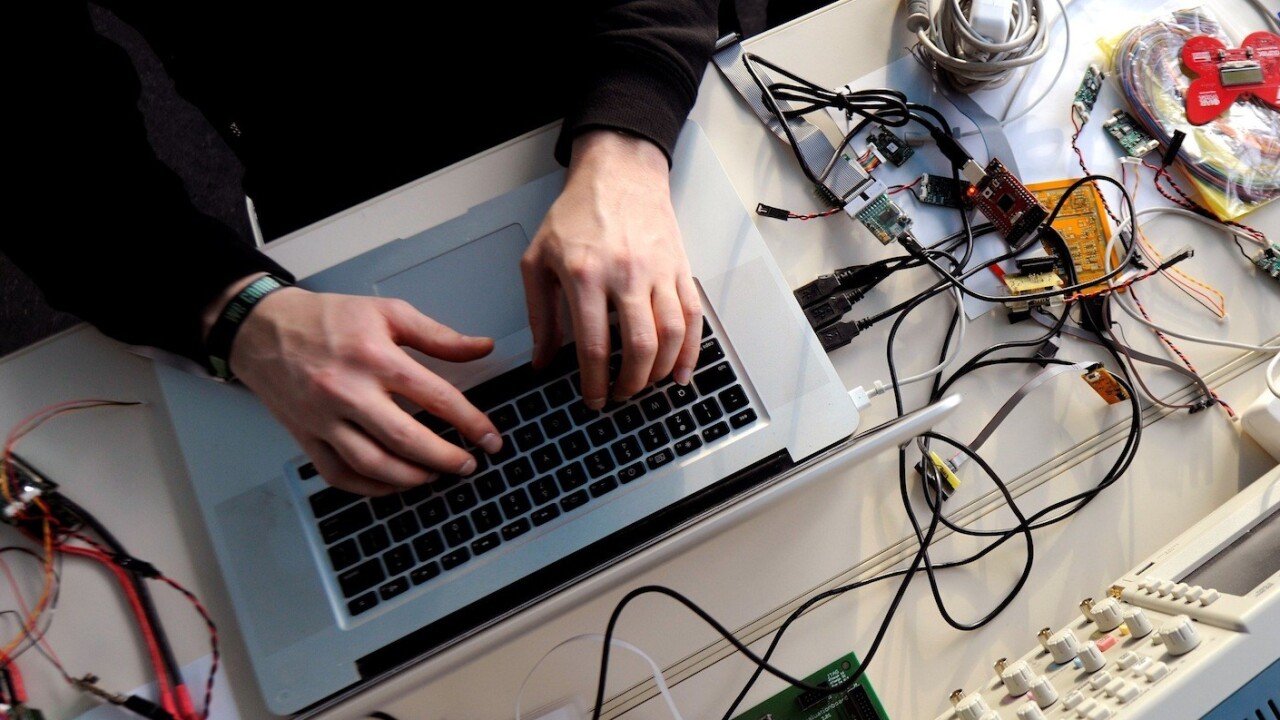 Story by
Scott Gerber is the founder of Young Entrepreneur Council (YEC), an invite-only organization comprised of the world's most successful young Scott Gerber is the founder of Young Entrepreneur Council (YEC), an invite-only organization comprised of the world's most successful young entrepreneurs. YEC members represent nearly every industry, generate billions of dollars in revenue each year and have created tens of thousands of jobs. Learn more at yec.co.
When you're running a business, the last thing you want to deal with is another dropped call or bad connection. Especially in this day and age, when chances are the key members of your staff, partners, and even investors may not be in the same country, let alone the same room. Shouldn't simple communication be the last thing on your mind?
To learn which software is actually helping startup teams stay organized, I asked a panel of entrepreneurs:
What software do you use that helps you schedule, coordinate and run your meetings more smoothly?
Here's what they said:
1. Minitmeet.com
Minitmeet takes a new and clever approach to producing professional-looking meeting minutes. Using it has been a very pleasant experience.
– Hassan Bawab, Magic Logix
2. Speek
We have a mostly remote workforce, so teleconferences are essential. We use Speek to host our calls, which is really great because it has the ability to call your phone to start the meeting.
This eliminates the need to remember PIN codes or other legacy telecall frustrations. It also keeps some really interesting stats for each call, such as the percentage of the time each person spoke.
– Patrick Conley, Automation Heroes
When I use Infinite Conferencing, I can conduct a meeting with as many as 1,000 attendees. It comes with high-quality audio and video and helps me manage my meetings so they go more smoothly.
– Andrew Schrage, Money Crashers Personal Finance
4. Timer+
Meetings should never be longer than they have to be. Impromptu meetings should last as long as they need to, but for scheduled meetings, a clear agenda and the Timer+ app are essential.
Once time is up, that's it. That way, agenda-setters are accountable for covering everything that's important while soliciting feedback, and participants know that time won't spill over and continue to interrupt real work from happening.
– Danny Wong, Blank Label
5. GoToMeeting
We use GoToMeeting as an all-in-one tool for meetings, and it hasn't failed us once. Uptime is the most important factor for us, and all other solutions have crashed at some point during a meeting.
– Kevin Lenane, Veenome
6. Join.me
Conference calling software in general is just plain terrible. It can waste precious time at the start of the call just setting the call up properly.
I love join.me, which is a free service to quickly share your desktop. It's my backup in case I can't get other software to work properly. You can share your desktop with anyone via the browser in less than a minute.
– Eric Bahn, Hustle Con Media
7. Google Drive
Barton uses Google Drive extensively. Because we are a virtual company with all employees working in different locations, we are rarely ever in the same room together or even in the same state!
Our meetings run much more smoothly when we have a shared document in front of us that's being continually updated as we are having discussions and making decisions. Working in real time reduces mistakes, improves the odds that everything is covered and significantly reduces the number of back-and-forth emails of multiple versions that can happen with an offline document.
– Joe Barton
8. Google+ Hangouts
We've found nothing works as easily and reliably as looping remote team members in via Google+ Hangouts. They're high quality, effective and (bonus!) totally free.
– Derek Flanzraich, Greatist
9. Cage
For creative meetings, our team relies heavily on Cage. Cage is a collaboration tool for designers. It allows you to put design up into Cage, and then others can review, leave feedback and assign tasks right on top of the design.
It's great for everyone to be on the shared dashboard and helps with a remote team or collaborating with someone who is out of the office.
– John Meyer, Lemon.ly
10. Skype
Skype is my go-to app for meetings. The virtual face-to-face contact makes communicating more effective, as tone of voice and facial expressions can't be conveyed via email or texts. It also gives my staff a sense of unity regarding teamwork because with Skype, we realize we are interacting with real people and not merely with a voice on a conference call.
With Skype, you are faced with your co-worker and must deal with conflicts as they come, rather than let yourself email or text words you might otherwise regret.
– Jay Wu, A Forever Recovery
11. Trello
We have daily standups for our internal team, and I run them by quickly running through our Trelloboards. We've implemented their Card Aging feature so that we can see what cards aren't getting attention, as well as what's being worked on currently. We keep meetings under 10 minutes long, and having a landscape view of our tasks is crucial in keeping to those time lines.
– Derek Shanahan, Playerize
12. Less Meeting
Less Meeting makes it easy to set up meetings, clarify goals, take notes and assign next actions. It's a fusion between meeting and task management.
– Elizabeth Saunders, Real Life E®
Top image credit: TIM BRAKEMEIER/AFP/Getty Images