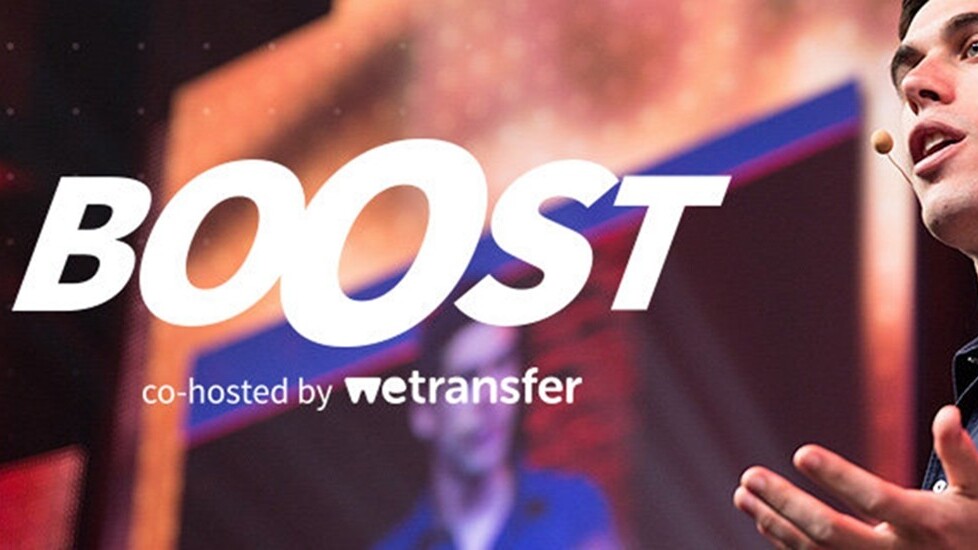 Story by
Marketing Manager, TNW Events
Over the past few weeks, we've interviewed close to a hundred startups. And the next few weeks will see us interview almost a hundred more.
With a maximum of 50 spots available for Boost – our early-stage startup growth program, co-hosted by WeTransfer – we can proudly say that the startups that will make the cut are bound to be brilliant.
All successful companies will be exhibiting at this year's The Next Web USA on December 10 in New York, and 15 of them will have the chance to pitch to our entire American audience on-stage. But Boost is more than just a pitching competition, it's a chance to connect  your company with the resources that you need to grow.
So if you fancy joining the likes of Waze (acquired by Google), Rapportive (acquired by LinkedIn) and Shutl (acquired by eBay) on the road to success by getting involved yourself, applications will remain open for a few more weeks.
Take a look at the first-ten companies that you'll be meeting at #TNWUSA 2014, as well as why you should check them out – in 140 characters or less.
Quiver 
From: The Netherlands

Tweet pitch: Quiver gives you complete control of your digital files. Protect files with GPS, time-protection, print, printscreen and download restrictions.
Artist Radar
From: Germany

Tweet pitch: Artist Radar transforms staying up-to-date with 6 million of your favourite artists (including bands, authors and actors) and 200k+ events.
Infinit.io
From: France

Tweet pitch: Infinit is a fast and beautiful file sharing application that allows sending files of unlimited size in a matter of seconds through a single drag & drop.
360Social
From: The Netherlands

Tweet pitch: 360Social shows you everything about everyone, inside your inbox and browser. Free, real time & verified information in a neatly structured sidebar.
Meekan
From: Israel

Tweet pitch: Meekan lets you share your availability options with everyone, on any calendar. A cross-vendor scheduling platform that changes the way people schedule meetings.
SeatServe
From: USA

Tweet pitch: Seat Serve is a full technology solution for stadiums to deliver food, drinks and merchandise to every seat in the house! Simply order with your smartphone.
edg.ee
From: USA

Tweet pitch: The place to share high quality content in carefully curated collections. Forget click-baiting, edgee is a sanctuary for context and human insight.
TripVerse
From: USA

Tweet pitch: TripVerse lets you create your very own personal and pocketable travel itinerary. Fill it with detail, share it with friends, and access it offline.
Usetrace
From: Finland

Tweet pitch: Usetrace is a completely automated testing service from the cloud that requires no programming skills. Test every software change automatically.
HWTrek
From: Taiwan

Tweet pitch: HWTrek is a cloud-based ecosystem for hardware developers and startups. Connect your team with the right expert and start collaborating.
Get the TNW newsletter
Get the most important tech news in your inbox each week.