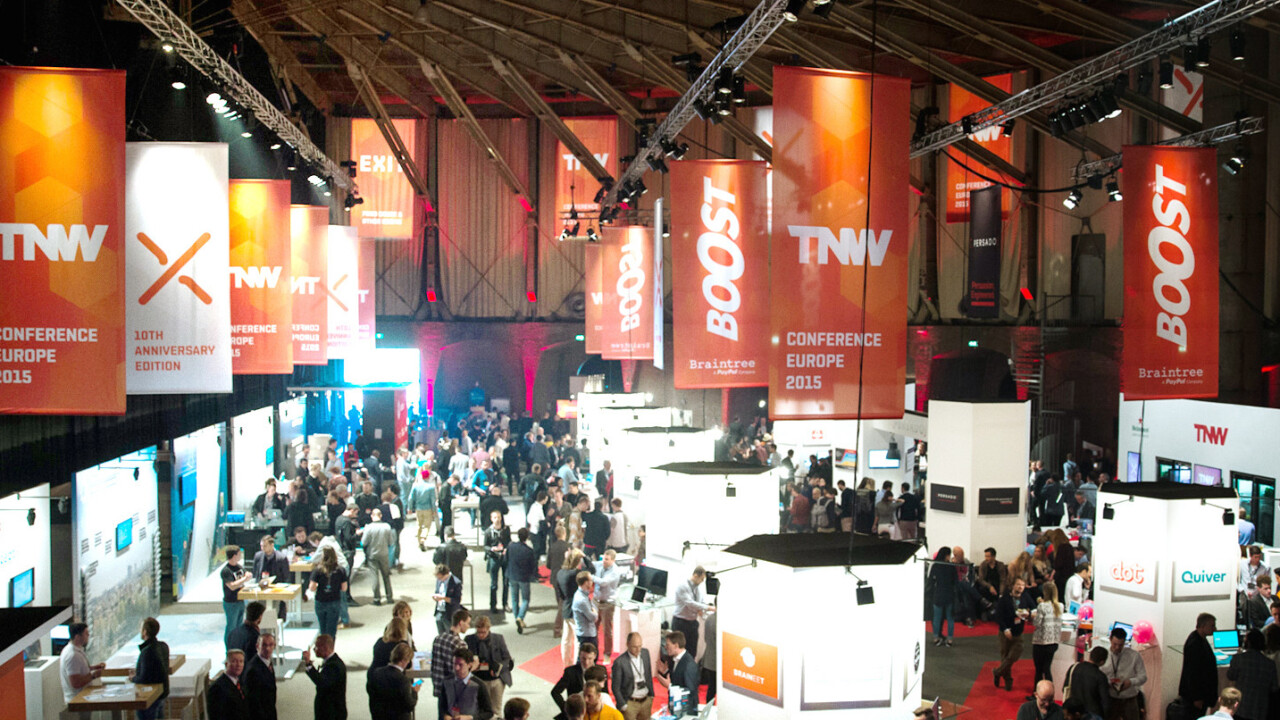 Story by
Junior Marketer
Brian is a Junior Marketer on The Next Web's Events team. He writes articles and social media posts for our conferences, plus other text-rel Brian is a Junior Marketer on The Next Web's Events team. He writes articles and social media posts for our conferences, plus other text-related bits and bobs.
Every year, The Next Web holds hundreds of interviews with young startups in order to shortlist the cream of the crop and invite them to Boost, our early-stage growth program at The Next Web Conference.
With the eleventh edition of our flagship Amsterdam conference coming up in May, the TNW Events team has already conducted hundreds of interviews (but there's still time to apply). From these interviews, an impressive collection of promising start ups from around the world is starting to form. Among the successful applicants are many startups from the Netherlands and, being an Amsterdam-based company, we want to support them by shortlisting 10 Boost startups to watch.
Check out the next 10 companies that have been invited to participate here, before heading to our Boost page for more information and to submit your company:
Floown
From: Leiden
Floown is the platform where flexible employees share their availability with their employers. With Floown, communicating and synchronising availability is easy, effective and in real-time.
---
Datatrics
From: Oldenzaal

Datatrics: Predictive Marketing made accessible, actionable and easy to use.

---
Iamb&b
From: Amsterdam
Iamb&b manages your Airbnb listing and takes care of all the hassle.

---
Braingineers

From: Amsterdam
Braingineers offers Neuro marketing research: With EEG, eyetracking and psychological analysis, Braingineers measure unconscious affections & emotional touchpoints.
---
BrandBox
From: Amsterdam

BrandBox allows brands and agencies to easily set up interactive content to drive traffic, increase sign-ups and maximise social sharing.
---
Codaisseur 
From: Amsterdam
Codaisseur organizes bootcamps for you to develop your coding skills.
---
SO! Sport
From: Amsterdam
SO! Sport is a new marketing network offering exclusive engagement tools to advertisers, changing the paradigm for local community organizations.
---
Elymentz!
From: Amsterdam

Elementz offers on the fly chat translation in 16 popular languages, so you can message with anyone in your language. The service offers free all, and allows conference calls with up to 20 people.
---
FixMeStick
From: Hillegom

FixMeStick makes a difficult solution both simple and cheap: it lets you find and remove persistent viruses and malware that get past regular virus scanners.
---
Hospitables
From: Amsterdam
Hospitables offers jobs for hospitality professionals developed for, by & with hospitality industries.
---
Want your startup to join Boost or Bootstrap? Apply here.