Story by
Managing Editor
Abhimanyu is TNW's Managing Editor, and is all about personal devices, Asia's tech ecosystem, as well as the intersection of technology and Abhimanyu is TNW's Managing Editor, and is all about personal devices, Asia's tech ecosystem, as well as the intersection of technology and culture. Hit him up on Twitter, or write in: [email protected].
After a few bumpy updates and a lot of spit and polish, Windows 10 has shaped up to be a pretty solid OS: fast, stable and delightful to use.
We've rounded up 10 great new and updated apps for 2016 that you can use to do things like enjoy your media collection, take notes, work on your photos and design projects, and stream your gaming highlights. Let's dive right in.
OneNote
If you're looking for a comprehensive note-taking tool, Microsoft's OneNote is an excellent choice. It lets you add all kinds of content and is extremely flexible when it comes to organizing your notes, so it's perfect for everything from schoolwork to planning development projects.
OneNote supports typing, images, annotations, tables, drawings, as well as content captured from your browser. You can also attach files to notes and share the entire thing with other users or with anyone over the Web, with all your formatting intact.
Because the app is so accommodating of how you enter content, it's perfect for brainstorming ideas and sharing them with others to receive feedback. It also syncs across a range of platforms and devices, so you'll always have your notes wherever you go.
The app has been around for a bit, but it received handy updates this year, such as the ability to publish notebooks publicly on Docs.com, support for emailing notes directly to the app, and integration with Microsoft's Office Lens app for scanning whiteboards and paper documents straight into OneNote.
If you've already got notes stashed in Evernote and want to give OneNote a try, grab the free importer tool to migrate quickly and easily.
➤ OneNote
Blisk
Blisk is a browser aimed at making it easier for developers to build and test their Web projects. In addition to the standard array of developer tools that most browsers come with, Blisk also packs support for emulating a number of mobile devices, including touch events and synchronized scrolling.
It also comes with baked-in screenshot and screen recording functionality, the ability to auto-refresh pages when you update your source code, a solid element inspector and an analytics hub for tracking errors.
Sure, you can probably cobble together a custom setup using Chrome, but it's nice to have all these features already available at the ready in a purpose-built browser. Plus, Blisk is set to introduce integrations with apps like Asana, BugZilla, Google Drive and Trello in the near future. How's that for a dev-friendly browser?
➤ Blisk
Vectr
If you're getting started with graphic design – whether to craft apps and sites, marketing material or digital art – it's important to familiarize yourself with vector graphics, which can be easily rescaled to fit any medium.
To that end, Vectr is an excellent tool to get started with. It offers a bunch of tools for working with work with shapes, text and multiple layers – all within a simple interface that's easy to learn.
Of course, there are more capable apps out there, such as Adobe Illustrator and Fireworks – but Vectr lets you try out vector tools at no cost. Plus, it's constantly improving. Since it launched in September, it's gained the ability to group layers, support for importing .AI files, and interactive tutorials.
More features, like a built-in marketplace for visual elements, are on the roadmap. You can even try the app for free without downloading it over at the Vectr site."
➤ Vectr
Kodi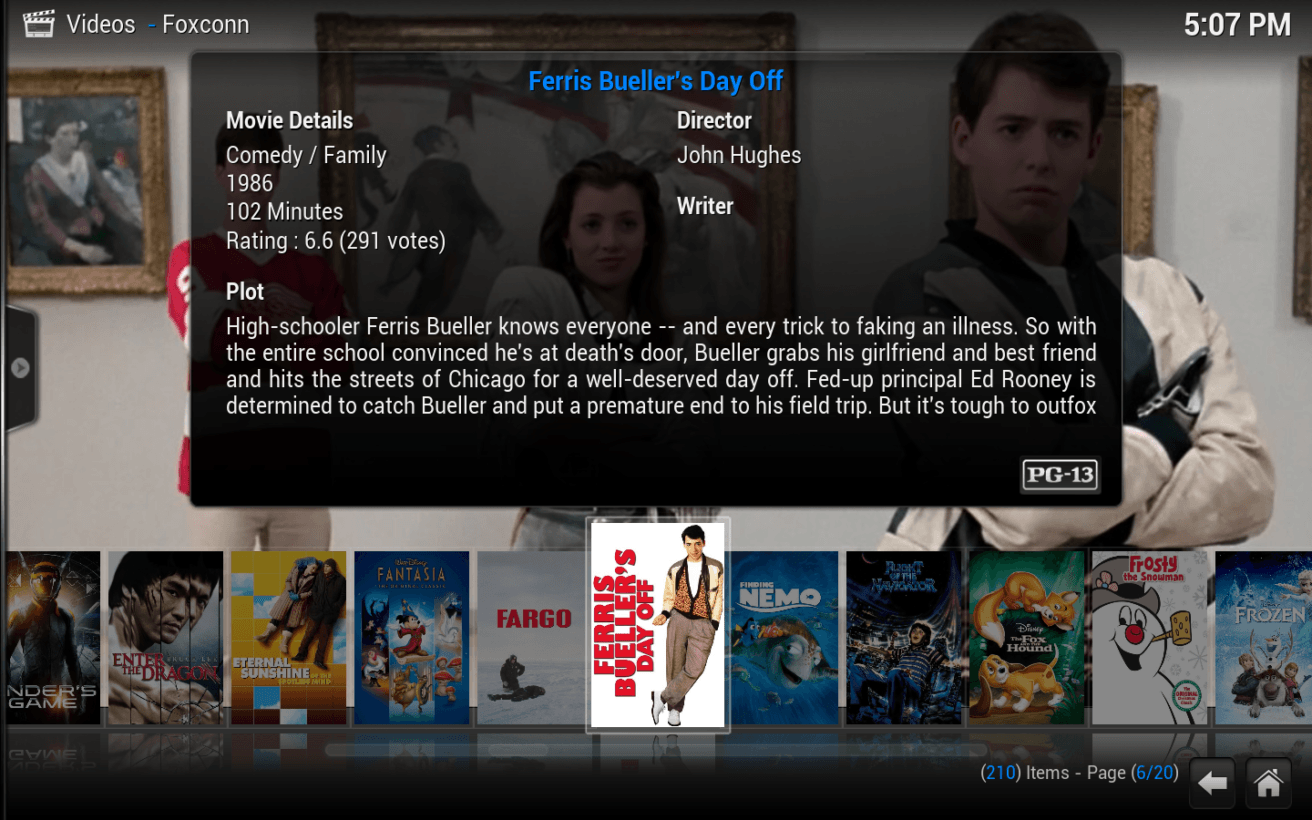 Got a ton of movies, music and shows stored locally? Kodi makes it easy to turn a spare computer into a connected media center and play your files from any hard drive or NAS on your home network.
Kodi works by cataloging all your media (including photos for slideshows, live TV and content from online channels like TED, YouTube, NASA and more), and makes it available in a beautiful interface, replete with titles, cover art and metadata, for browsing and viewing on a TV or connected PC.
The app has been around for a while now, but what's notable for 2016 is that it now supports Plex, which is a similar solution for streaming content across your devices. Once you've got it all set up, it's a breeze to enjoy your collection of video, home movies and music all from one place.
➤ Kodi
Franz
Franz brings all your favorite messaging apps into one place – Messenger, WhatsApp, WeChat, Hangouts, Telegram, Skype, Slack, and even less common ones like Gitter and Discord.
It features a tabbed interface that lets you add as many services as you like, freeing up precious space on your browser's tab bar. I have way too many tabs open, so this is a godsend – and it's especially useful when you have a second monitor and don't want to miss a message while you're at work.
➤ Franz
Forge
Forge is the ultimate tool for gamers who are getting to grips with streaming. It starts up automatically when you launch a game, lets you capture videos or GIFs, and allows you to add stickers, text, audio and overlays to your clips.
The app also lets you bookmark moments easily in-game and makes it easy to highlight your achievements. When your clips are ready, you can share them to Forge's community, as well as to social networks. I found Forge to be fairly light on my basic system and quick to set up, all while capturing high-quality footage without having to configure anything.
➤ Forge
Instagram
If you enjoy following your shutterbug buddies on Instagram, the service's new desktop app is definitely worth grabbing.
It's pretty much the same as what you're already used to on mobile – except of, course, that you can't post pictures, unless you have a tablet with a touchscreen and a backward-facing camera.. Other than that, you can view your feed, Stories from people you follow, and like and comment on posts to your heart's content.
Being able to browse Instagram on a large screen is great for when you want to show off pictures from your vacation or a recent gathering. Plus, you can share images from your feed to Facebook and Messenger from the context menu (click the '…' button to access it).
The app is far from perfect – especially so on desktop than on tablets – but it's a start. Hopefully the experience for fans of the service will improve over time.
Simplenote
Simplenote brought its cross-platform text editor to Windows earlier this year, and it's become my go-to writing app ever since.
The sparse interface only features a note list on one side and an editing pane on the other, and that's it. Simplenote gets out of your way while you write, either in plain text or with Markdown. When your document is ready, you can publish it straight to the Web with one click, no configuration necessary.
Plus, it auto-saves your files, so you never have to worry about losing your work at any point. I also like the version history manager that lets me go through various editions of the same document from the first draft to the last.
If you're looking for a simple tool to write, take notes and publish your work quickly, Simplenote is a no-brainer at the great low price of free.
Dopamine
In the event that you haven't completely switched to streaming services for all your music needs, you probably need a capable app to manage your locally stored library. Dopamine is not only up to the task, it also looks bloody good doing it.
The free app features a beautiful interface to browse and play tracks from your collection, while blending in with the rest of Windows almost seamlessly. You can customize its accent color and overall theme with light and dark options, and even use the small window size that highlights only the cover art.
Best of all, Dopamine feels light and is quick to navigate through a large selection of music: I've thrown my entire 350GB library at it and it works like a charm.
➤ Dopamine
Polarr Photo Editor
Although Polarr has been around for a while, it deserves a mention here because it's been regularly updated to improve performance and functionality, and it still works great – even if you don't pony up $20 for the paid version.
You'll find a wide range of filters (including some lovely ones developed in collaboration with the folks at Unsplash), extensive controls for adjusting light, detail, color, curves and tones, as well as options to copy and paste your edits onto multiple photos for a consistent look across your collection of pictures.
Plus, you can add text and shapes, save in JPEG or PNG, resize your image and even add a custom watermark. If you're getting started with photography, this is a great way to begin getting your hands dirty with basic editing.
There you have it, our picks for the best Windows apps of the year. Did we miss your favorite new app that was launched in 2016? Let us know about it in the comments.
Get the TNW newsletter
Get the most important tech news in your inbox each week.
Also tagged with