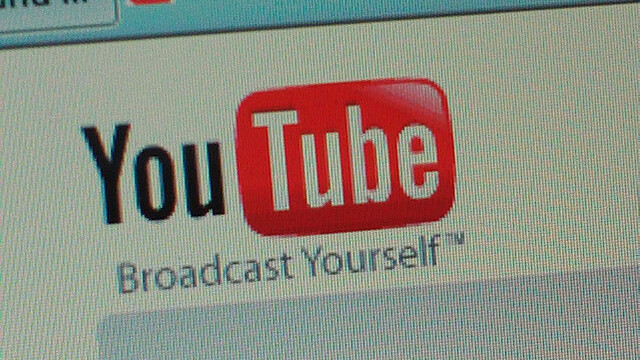 Story by
Lesotho-born and raised, Nancy Messieh, The Next Web's Middle East Editor, is an Egyptian writer and photographer based in Cairo, Egypt. Fol Lesotho-born and raised, Nancy Messieh, The Next Web's Middle East Editor, is an Egyptian writer and photographer based in Cairo, Egypt. Follow her on Twitter, her site or Google+ or get in touch at [email protected]
After quietly launching the new site YouTube Brandcast last week, Google officially announced the marketing tool at a private Digital Content NewFronts event in New York, Adweek reports.
While the word 'Brandcast' is now nowhere to be seen on the site, it showcases YouTube's original content channels, features advertising tips, statistics and more.
Google ended the event, in the midst of 1,000 advertisers, agencies and content partners, by pledging $200 million worth of marketing support for its 100 original content channels.
With new original content channels rolling out on YouTube, in coordination with about 100 content producers, an investment of up to $5 million is going to each YouTube partner. Of course the move isn't entirely philanthropic, with Google putting its shared revenue model into action. All ad revenue goes to YouTube until the advance is paid off, after which the money is split 50/50.
Google is bringing some heavy hitters to the table as far as content and talent is concerned, having already invested $100 million in production. Channels with Madonna and Felicia Day have already launched, with more coming from the likes of Shaquille O'Neal and Rainn Wilson, among many others.
Filmmaker Jon Avnet, known for Black Swan, Fried Green Tomatoes and Risky Business has joined forces with Rodrigo Garcia, known for Albert Nobbs, In Treatment, Mother and Child to launch WIGS, a YouTube channel producing drama series and short films about the lives of women. Pretty big names are finding themselves in front of the cameras as well, including Julia Stiles, Dakota Fanning, Jennifer Garner and Alfred Molina.
Other channels announced at the event included one focusing on US Olympians, and another that turns the camera on the Tribeca Film Festival.
Google recently stated that 30% of YouTube viewers actually watch pre-roll ads, and claimed they are 75% more engaged than users subjected to standards ads. Put that together with the fact that over 4 billion videos are viewed per day on YouTube and the site receives 800 million unique visitors per month, and it looks like both advertisers and content producers are in the right place.
YouTube recently introduced a new advertising model, offering marketers sponsorship packages based on a target audience, with prices ranging from $2 million a year to a reported $62 million for exclusivity.
By the end of July, Google says there will be 25 hours worth of new original content on YouTube each day.
Get the TNW newsletter
Get the most important tech news in your inbox each week.
Also tagged with