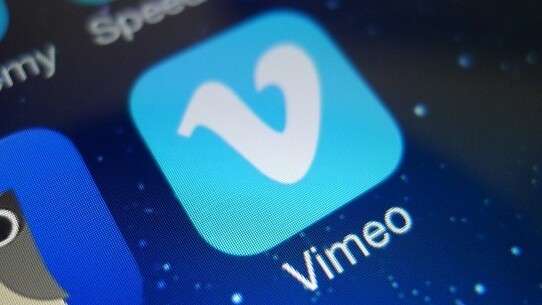 Story by
Nick Summers is a technology journalist for The Next Web. He writes on all sorts of topics, although he has a passion for gadgets, apps and Nick Summers is a technology journalist for The Next Web. He writes on all sorts of topics, although he has a passion for gadgets, apps and video games in particular. You can reach him on Twitter, circle him on Google+ and connect with him on LinkedIn.
Taking a page from the Netflix playbook, Vimeo has invested in its first original TV show.
The company is funding a further six episodes of the Web series High Maintenance, which has already released 13 episodes and a couple of video extras on the platform. The show was created by Katja Blichfield, a casting director for 30 Rock with an Emmy Award to her name, and husband Ben Sinclair, who plays the lead character in High Maintenance and is also the show's director, writer and producer.
High Maintenance follows a nameless cannabis dealer in good ol' New York. Each episode is structured as a standalone mini-drama, with a rotating cast that has, among others, featured Downton Abbey star Dan Stevens and comedian Hannibal Buress in the past.
The new episodes will launch exclusively through Vimeo on Demand later this year. The company said the release schedule and pricing is still to be confirmed, which suggests viewers will have to rent or purchase the new episodes once they're made available. In the meantime, you can watch all 13 existing High Maintenance episodes for free on Vimeo.
Back in March, Vimeo announced a $10 million fund for supporting independent TV and filmmakers. The money is split between a few different initiatives, some of which are centered on crowdfunding projects and titles that have debuted at leading global film festivals. Another was simply an expansion of its "title and catalog acquisitions," described as:
"Vimeo will work with filmmakers and distributors to accelerate its investment in quality individual titles and catalogs suited to Vimeo's unique audience."
High Maintenance almost certainly falls into this category. Vimeo didn't reveal its total investment in the series, but the relatively small batch of new episodes that were commissioned – alongside the show's widespread critical acclaim – should make it good value for the video-sharing platform.
Of course, Vimeo wants more people watching films and movies through Vimeo on Demand. A larger viewership will attract independent filmmakers to the site, thereby increasing its library and potential revenue. One show is unlikely to trigger that shift, but it's important for Vimeo to have some examples of top-tier content being released exclusively via Vimeo on Demand.
Get the TNW newsletter
Get the most important tech news in your inbox each week.
Also tagged with