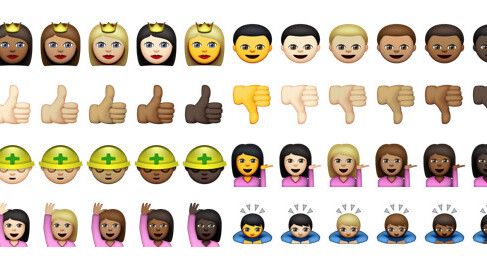 A seriously cool experiment, the emojini, uses deep learning to guess which emoji are related to your pictures.
It's dead simple: upload your picture, the emojini does some magic and it'll give you three emoji related to your photos.
In my testing it nailed the recommendations, even picking the right emoji for the Golden Gate Bridge. Another image I fed it from Yosemite National Park came back just as you might expect: 🌄.
The company behind Emojini, Curalate, said it was inspired by Instagram's analysis of emoji hashtags so set out to build a visual version. It uses deep learning and convolutional neural networks — or EmojiNet — to detect the right emoji and learn over time.
To build the tool, it mined a "few thousand images" from each emoji tag on Instagram, so that it knew what each one meant. About 1.75 million images were used to train it, across 500 emoji.
There's a great post here with all the technical details on how this works — the team even built an Emojini Slack bot, so you can feed images straight in from your company's chat.
Feed the Emojini your images, and let us know how accurate it was for you!