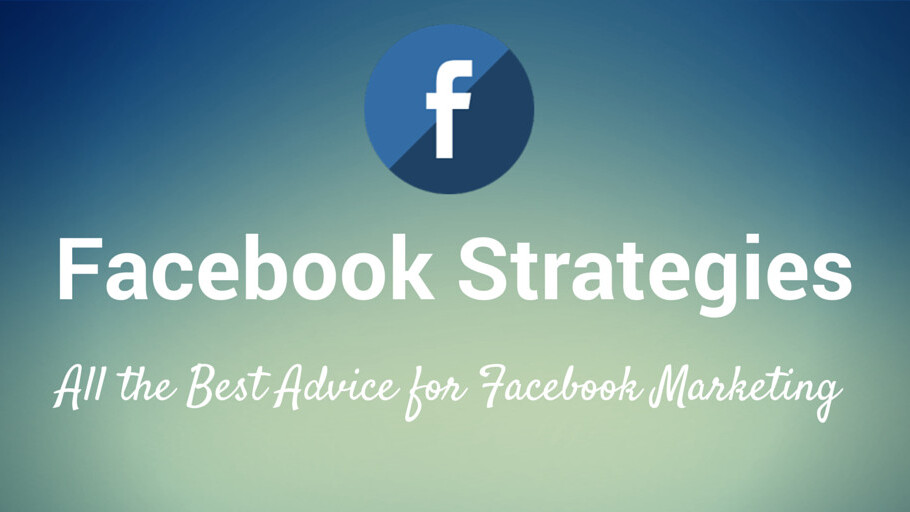 Story by
Kevan is a content crafter at Buffer, the super simple social media management tool. His social media and productivity tips have appeared in Kevan is a content crafter at Buffer, the super simple social media management tool. His social media and productivity tips have appeared in Fast Company and Lifehacker, and he's always on the lookout for a good headline pun. Connect on Twitter or Google+.
This post originally appeared on the Buffer blog.
---
As we work together to figure out the Facebook News Feed and to find organic ways to boost reach and engagement, we're bound to come across a flood of tips on how to get more out of our pages and updates. There's a ton of advice out there. Where should you begin?
Which Facebook marketing tips work best? I tested the best ones to find out.
Read below to see which tips and strategies worked best for the Buffer Facebook page, and feel free to use our learnings as the basis for tests of your own. There are tons of strategies out there, and you can find one that works for your page. I'm excited to share which ones worked for us.
Starting with a baseline: How the Buffer Facebook page performs
First things first, if I wanted to know which Facebook strategies might move the needle, I needed to see where the needle was at the beginning. I had to have a baseline of how our Buffer Facebook page was performing so I could compare how well each of the tests worked.
Here's a look at the past 90 days of data on Buffer's Facebook page.
Average post reach – 652
Average post clicks – 49
Average post comments – 1.3
Average post reshares – 1.6
Average post likes – 4.5
I was excited to improve these numbers and to put into practice much of the great advice out there on how to share to Facebook. Here is a list of the techniques I tried.
Post to Facebook at non-peak times
Post more frequently to Facebook – six times per day
Post less frequently to Facebook – once per day
Ask questions in the updates
Change the style of the update
Post only link updates
Post different types of images with the links
Below are the results from the tests. You'll notice that for each test I'm including the average and the median stats because on occasion the average might have been skewed a bit by a single outlier (a post that got seen by 3,500 people, for instance).
Also, our social media strategy focuses a lot on clicks and reach, so those two stats will be highlighted the most.
Testing all the best Facebook marketing tips
1. Post to Facebook at non-peak times
Every time someone visits Facebook, they could have on average 1,500 potential stories to see from friends, people they follow, and Pages. A majority of these posts publish during the day with peak times between 8:00 a.m. and 6:00 p.m. ET.
A Facebook strategy to beat the noise: Post at non-peak times.
In its study of 5,800 pages and over 1.5 million posts, Track Maven came up with best practices and advice for brands. Among the tips: post to Facebook before and after regular work hours.
In order to land a spot on a user's Facebook News Feed, try shifting your scheduling strategy from posting during the most popular times in the workweek to the most effective times.
Here's their chart showing how interactions increase in the morning and evenings, opposite of how posting frequency grows during the day.
I tested this strategy by adjusting the Buffer Facebook schedule to post at the following non-peak times:
The results: A very slight increase overall, a huge increase for 11:00 p.m.
Both clicks and reach stayed mostly the same as our baseline numbers. Median reach increased 6 percent and median clicks increase 10 percent.
But when I split out the times and looked at them separately, the 11:00 p.m. window was stellar. There were 25 percent more clicks on content, and every measure of clicks and reach increased.
2. Post more frequently to Facebook – six times per day
What is the ideal frequency to post to Facebook? We tested all angles of the question to see what was ideal for Buffer.
Our baseline stats come from a schedule where we post three times per day.
Our first test on frequency led us to try posting much more—double, six times per day.
One of the ideas with increasing your posting frequency is that you may be able to increase your total clicks and engagement for the day (without necessarily improving on clicks per post and engagement per post). A greater volume of updates, even if the updates hold steady with engagement, will lead to more total interactions via simple addition. More posts should equate to more everything.
We chose to post at the following six times, Monday through Friday:
5:00 a.m.
8:00 a.m.
11:00 a.m.
11:50 a.m.
1:07 p.m.
4:00 p.m.
The results: A slight decrease
Clicks fell ever-so-slightly (two fewer on average). Average reach stayed mostly the same, while media reach fell nearly 20 percent.
3. Post less frequently to Facebook – once per day
At the other end of the frequency spectrum is the advice to post to Facebook less often. In our case, we tested posting only once per day.
This advice stems from a pair of studies on Facebook frequency by Social Bakers and Track Social. Both studies conclude that sharing five to 10 times each week is the ideal frequency. Five to 10 times per week works out to about once or twice per day.
We chose to post once per day, at 9:00 a.m.
The results: A slight decrease
Nearly a mirror of the above results on frequency. Clicks fell slightly and a bit more so than posting six times per day. Median reach took a big dip (down 25 percent), and average reach held steady.
4. Engage your fans by asking questions
One of the most popular post types on Facebook? Questions.
It's one of the recommended strategies by Post Planner, and anecdotally it makes a lot of sense for getting more comments, likes, and interactions from the community. The thinking goes that as Facebook notices people engaging with your content, future content stands a better chance of reaching more people.
So we tried this strategy out.
For the past several months, our community champion Nicole has posted an open-ended question five times per week on our Facebook page. These have been great for stirring conversations.
Along with this, we tested asking questions on the links and stories that we shared.
The results: A big decrease
Asking questions turned out to be the biggest drop of all the Facebook marketing tips we tested. Clicks were down by as much as 50 percent, and reach fell nearly 40 percent. On average, our posts were seen by 250 fewer people.
For comparison, a typical open-ended chat question (without a link) sees a slight bump in reach compared to an average post, and the chat questions typically get five to seven comments. The questions with links received zero comments.
5. Change the style of the update
There are a huge number of ways to compose an update on social media (we counted 71 ways in this post). This seemed like a good opportunity to see what style worked best for the Buffer page.
We tested a wide variety of different styles. Here's the list:
No update text, just a link
Multiple lines of text
Signature
Super short
Super long
The first test—no update text, just a link—is one that we noticed a number of other brands using on their pages. Instead of typing in the text for the update, you let the story's title and description and photo encourage people to click through.
Results: Fewer clicks – We lost about 10 percent of clicks using this method.
For the multiple lines of text, we broke out our updates and caption into two or three sentences and spread them over several lines of the update, giving the update a bit more vertical space in the feed.
Results: Slightly more clicks – Nothing too substantial, but this method did add three or four clicks per post.
The signature strategy is one we picked up from Social Media Examiner. They sign off on many of their Facebook posts, giving the update a personal touch.
Results: Slightly more clicks – This one did better than the multiple lines style, adding eight to 10 more clicks per post.
When we put together our article on the anatomy of a perfect Facebook post, we recommended keeping updates to 40 characters or fewer. In other words, keep them super short.
Results: Slightly more clicks – Like the styles above, this test brought a handful of extra clicks per post.
To test the opposite of this, we also published many updates that were much longer than 40 characters.
Results: Slightly more clicks – We saw almost the same increase as we did with shorter posts.
6. Post only link updates
One of the elements that the Facebook News Feed algorithm considers is the type of update that a page uses. News Feed places greater value on link posts versus photos with a link in the caption.
Here is a preview of what a link post looks like:
Knowing this, I spent a week sharing only link updates to the Buffer blog.
The results: Huge increase in reach
This was perhaps our biggest win from testing. Median reach grew almost 70 percent, and average reach grew nearly 20 percent. Clicks also increased on both measures by nearly 10 percent.
7. Post different images as links
When you share a link post on Facebook, the link comes with a preview image that is pulled from the blogpost (technically it's pulled from open graph tags in the HTML of the page).
I was curious, What kind of preview image works best?
For our Buffer blog posts, we have a couple different types of main images on our posts: stock photos that we use as background images behind our headlines and a custom-designed teaser image that sits below the intro to every post. Here are some examples.
Main stock photo:
Main teaser image:
If we were to choose which of these images to set as the preview image on our Facebook post, would it have an impact on post engagement? Here's what we found.
The results: Our main teaser image significantly outperformed the stock photos.
Updates with these teaser images had the single greatest positive impact on clicks out of all the strategies we tried. We saw an 85 percent increase in the average and median clicks per post, and median reach increased by nearly one-third as well.
Our most popular Facebook posts from the past 3 months
In terms of qualitative evidence, it's sometimes nice to study and learn from the posts that did well. To that end, here are a few of our best-performing posts from the past three months.
Our highest-reach post from the past 90 days, the above post was shared when the story was first published and included a link update, using the main teaser image we created for the post.
From the past 90 days, this post received the most clicks – 775 total. This was shared as a photo (one we created for the post) with a link in the caption.
The reach on this post was not extremely high (better than average for our page, though), yet the click rate was really amazing. Of the 1,000 people who saw the post 254 clicked through to read.
My best guess on why is that it was a topic that is interesting to a lot of folks, along with an intriguing image you had to click through to see the complete picture.
I love the pairing of update text to story in this one. It's a post that we didn't write ourselves, and it scored really high in reach and clicks thanks to a catchy update that played nicely off the article headline (and a nice picture to boot).
One thing I've found to be true at a lot of social networks is that people on those networks love to view and click content that applies to the network.
So, Facebook content works great on Facebook, Twitter on Twitter, etc. This update is an example of a Facebook topic (organic reach) that many are curious about.
Limitations of our experiments
I'm sure that these quick experiments could be improved in a number of ways, and I'd love to hear from you about how you go about experimenting on Facebook.
Note that these experiments each lasted one week long and that the more samples you can get from your experiment, the better conclusions you'll be able to draw. By nature of these being weekly experiments, we won't have the same amount of data as we could if we had tried for monthly or longer. At the same time, we wouldn't have been able to move fast and iterate quite the same way!
Also know that our conclusions come from our specific experience on Facebook, sharing with our particular audience. Results might vary for you and yours. That's the fun of testing!
Conclusion: Which Facebook marketing tips work?
We tried seven of the best Facebook marketing tips we had for getting better results with our Facebook marketing. Here's how they went.
Post at non-peak times – evenings work great
Post 6x per day – no change
Post 1x per day – no change
Post questions – drop in engagement
Change the style of the update – slight increase
Post only link updates – big increase
Post different images as links – original graphics do better than stock photos
Our takeaways:
Share link posts
Share in the evenings
Create a main image/graphic for your post
Of course, our results could be different from yours. So many factors—industry, audience, relationship, engagement—will impact the final outcome, so if you want to find the perfect Facebook marketing strategy for you and your page, it's best to test.
Feel free to start with our results, though. And come back and report your findings.
How do these Facebook learnings work for you? Buffer's analytics provide a great way to find out what's working on social media—we'd love for you to give it a try!
Read next: The anatomy of the perfect Facebook post 
Get the TNW newsletter
Get the most important tech news in your inbox each week.
Also tagged with