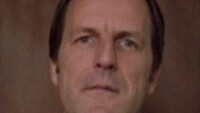 Story by
A music and tech junkie who calls Nashville home, Brad is the Director TNW Academy. You can follow him on Twitter @BradMcCarty. A music and tech junkie who calls Nashville home, Brad is the Director TNW Academy. You can follow him on Twitter @BradMcCarty.
Update at the end of post.
According to reports that we're seeing on Twitter, a military coup against the Ben Ali regime and President Zine el Abidine Ben Ali has erupted in Tunisia. However, it appears that mainstream media attention to the events of the past few weeks in the embattled country have been minimal, with the notable exception of a 26 year old protestor who set fire to himself and later died.
It's worth noting immediately, however, that every bit of information that we have here is based on reports via Twitter and thus not confirmed by any official source, government or otherwise. While writing this, we're seeing nearly equal reports of a coup happening as well as a coup not happening.
What happens, then, without mainstream media coverage? The revolution is being tweeted.
The cause of the unrest, according to an article on the Al Jazeera (an English-language news channel headquartered in Doha, Qatar) website, appears to be related to high unemployment rates and costs of living in the country. Despite the promise of more jobs, protests have continued and security forces have been accused of using excessive force against the protesters. In answer to the protests, schools and universities have been closed until the fighting subsides.
The most recent reports from those within Tunisia state and from what we've seen on Twitter are that the Ben Ali regime has been brought down by a military coup and that General Rachid Ammar has been given temporary status as President. However, it's again worth noting that these are rumors. The latest update from the only news source that we've seen covering anything about Tunisia comes again from Al Jazeera and does not mention anything other than unrest:

We're gathering more details as we can. In the mean time, you can follow along on Twitter with the #SidiBouZid hash tag. While we here at TNW do not claim to be war correspondants or political reporters, it's simply worth noting that there is a decided lack of mainstream media coverage for an event that could be catastrophic to those involved.
Update #1 Jan 12 08:20 GMT : According to Jillian C York at GlobalVoicesOnline the rumor has been refuted by its source: "I was wrong relying on @SBZ_NEWS on a coup of #tunisia. #sidibouzid my mistake. No coup. Stay tuned."
Get the TNW newsletter
Get the most important tech news in your inbox each week.