Story by
I'm a freelance writer and a health enthusiast. I am also in the industry of home improvement for quite some time now and I use my experienc I'm a freelance writer and a health enthusiast. I am also in the industry of home improvement for quite some time now and I use my experience as my primary source of reference when I write.
Technology advancement shave always helped man to find the right solutions, while making the processes more efficient. The idea of fit lifestyle itself has come a long way. Maintaining health isn't synonymous to pastime exercises anymore. The stress related illnesses are making people more and more conscious about their overall health. As a result, increased number of individuals are looking for the best means to get fitter and healthier lifestyle.
Adding to theinitial point, the introduction of fitness wearables has enhanced thequality of health and fitness treats for people. Know here how technology evolution in healthcare has changed our lives for good-
Recording Workout Progress Made Easier
Gadgets like fitness trackers are a blessing for the ones who prefer exercising outdoors. They can record your all progress whether you run up and down the hills or perform calisthenics at any open space like park. Moreover, these gadgets can even give valuable feedback to the users. Having a portable "training partner" is indeed a huge advantage for the people. No more of boring cardio! Some of the devices also have the potential of calculating the person's quality of sleep, calorie consumption for the day and keeps a check on their exercise technique as well. With such amazing fitness gadgets in use, merely 30 minutes of high-intensity workout can give you the results of 3 hours of high intensity cardio.
Burning High Fat Amount With Less Efforts

We all are different from each other. Hence, the response of our bodies to exercise is also different.It is for this reason there are wide range of gadgets designed for different body types.When it comes to maintaining proper health, self-assessment is very important. With the right kind of gadgets, you'll immediately become aware of what your body needs. Proper education and better understanding of your body will enable you to maintain your health in much better way. With every workout, you'll lose your calorie count while reaping increased benefits of your efforts.Wise use of gadgets could save you from momentary muscular failure, while helping you burn more fats with moderate intensity workout. Lack of information and ignorance could make you perform high-intensity exercise, which might not be needed. With the right kind of fitness gadgets, you can customize your workout regime properly.
Improved Fitness levels With Proper Body Symmetry
For improved fitness levels, it is important to assess the fat storage patterns of your body. This information is also important to know about the hormone levels. The market to date has different products relative to unique body shape or size. There are products for buns, abs, thighs, and everything else you can think of possibly. For example, fat storage in the lower abdomen indicates increased cortisol level, meaning that the individual's body is too stressed and doesn't needs more sit ups or any kind of stress further.
Next, when it comes to maintaining/building asymmetric body we need to assess the weaknesses and strengths, which is dependent upon our length andcurrent size. The evolved technology has made it possible to asses all this and much more with the help of fitness gadgets. It is a matter of minutes to find out about your own restrictions now.
From physical data such as glucose and oxygen levels, heart rate and nutrition information, to basic activity data such as distance and speed, you can access all the required data with the help of fitness wearables. The fitness technology has made it easier for the people to understand their body better, while helping them to maintain a healthy lifestyle.
Efficient Exercising – More Endurance With Multiplied Results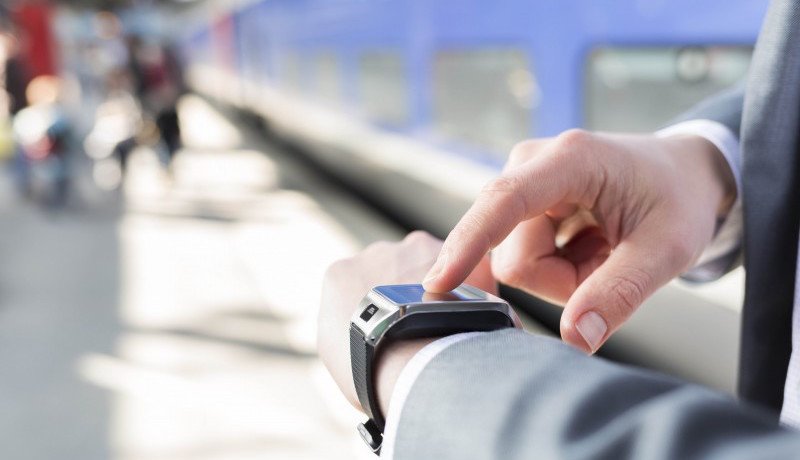 Who doesn't crave for more results with less effort?Exercising in way that brings more results in less amount of time is quite appealing. Isn't it?Well, it was a thing of past when increasing exercising efficiency meant taking your heart rate to higher levels. The technological advancement and fitness wearable have helped us in knowing our system better. Note that besides the fitness gadgets you also need to have an expert fitness coach/personal trainer by your side to reap increased profits of your efforts. Professionals like David Michiganhelp people in building healthy mind, spirit,and body. Added to that you'll receive countless energy tips,ideas and insights to unlock your potential and reach to a whole new level of overall fitness.
Expansion of health awareness will give you the power of leveraging your talents that are hidden deep inside you. This will further take you very close to your true self. You can wonders with your outer and inner flexibility.It's just about using the right information in the right manner though wise use of gadgets and professional help.
Better Understanding Of The Body Results In Optimal Progress
Understanding and assessing your body's limits is important when it comes to maintaining optimal health. This will help you finding the right workouts for your body type.But you can't take control of your workout's progress unless you have proper information of your body's compositions. High-tech fitness wearables give a clear picture of our body balances. In addition, we can access some crucial information about fitness and health through the gadgets. Like about increased heart rate, decreased blood pressure, mobility rate of our muscles, etc. All these pieces of information could save us from injury/fracture, which might happen otherwise during exercises. You can also know about the workout limit of the muscles over-shortenedeither due to some kind of position, posture or injury.
The Concluding Word
It is not the high intensity workout or long exercising hours that make you fit and healthy. The efficiency rate of your exercise regime is what matters the most ultimately. This is one of the biggest reasons for increasing popularity of the fitness tracking products. This further helps individuals to customize the workout techniques according to their individual needs. Just make sure you choose your set of fitness wearables wisely. Also, having a fitness expert by your side could give extra shots of benefits.