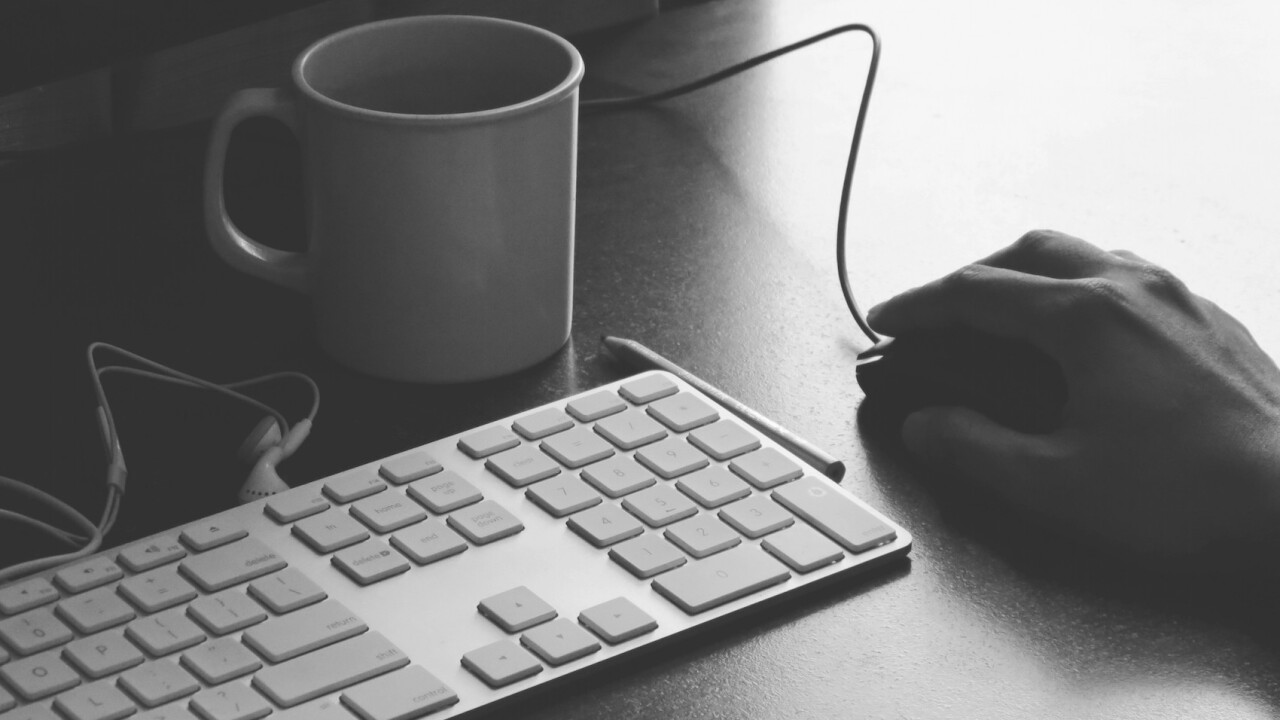 Story by
Matthew Capala is the Founder and Managing Director at Alphametic, an SEO agency, entrepreneur, publisher of Search Decoder, speaker, author Matthew Capala is the Founder and Managing Director at Alphametic, an SEO agency, entrepreneur, publisher of Search Decoder, speaker, author of bestselling "SEO Like I'm 5" and formerly NYU Professor.
Matthew Capala is an Internet entrepreneur, SEO strategist, speaker, and author. He is the founder of Alphametic, an organic growth accelerator, and SearchDecoder. Mathew is an Adj. Professor at NYU, and is the author of Amazon-bestselling book, "SEO Like I'm 5."
---
Every entrepreneur I know is obsessed with productivity, but achieving the highest output for every hour you spend working on your startup requires a methodical optimization strategy that needs to be applied to all aspects of your life, from technology to physical to mental health.
This round-up of favorite productivity hacks comes from twelve hard-hitting entrepreneurs and bestselling authors who shared their advice on how to do less and get more in business, and life.
Use these 12 helpful and actionable productivity hacks to optimize your time like a pro.
I write 10 ideas a day
It does not matter if they are good or bad, the point is to exercise the idea muscle. When I come to idea #7 I always have a freak out moment. It is HARD to come up with ten, especially when they are specific and can help others.
Ideas are the currency of the 21st century. By sending good, researched and productive ideas to others, without ANY expectations, I get energy back in the form of connections, new opportunities, speaking gigs, new knowledge, and eventually money.
Of course the idea machine (writing 10 ideas a day) only works when the three other areas of life are working well, when I am physically, spiritually and emotionally healthy (as well as mentally)
Claudia Azula Altucher, WSJ Bestselling Co-Author of Power of No, Author of Become An Idea Machine
I create separate personas in my Chrome account
Creating separate personas in my Chrome account so I can use the one browser yet have completely separate (labeled) windows for each e-mail address/job/etc. It seriously cuts down the possibility of emailing from the wrong address or posting from the wrong account.
I have one for my teaching persona. One for a specific contract job. One for my company. One for my personal email. Etcetera, etcetera and so forth. One of the great things about it, too, is that I then can have multiple Feedly accounts up, and have different subscriptions depending on the personality.
Amy Vernon, Co-Founder & CMO, Predictable.ly
I bundle my time into "meeting days" and "non-meeting days"
Transportation to and from events can take an inordinate amount of time, so I try to schedule them back-to-back on certain calendar days. That saves a minimum of two hours a pop. I also only make personal phone calls while I'm doing something else, such as taking a walk or cooking. It's important to keep up social connections, but I don't want to take away from pure work time to do it.
I've developed go-to options that simplify decision making. If I'm meeting someone in Midtown, I suggest the Harvard Club, or if I'm having a dinner gathering, I make sure to do it at the same restaurant. That simplifies the process, saves time, and makes it less likely I'll screw up the details.
Dorie Clark, HBR Writer, Author of Stand Out and Reinventing You
I use Boomerang for Gmail to send all of my messages at the same time
I absolutely crush my inbox when I'm on flights. Reason being…I'm not overwhelmed with responses that often derail my focus (I never opt for wifi service on flights). To replicate the effect of sending emails without receiving responses right away, I searched for an effective email scheduling app.
Now, In addition to the scheduling feature, you can have Boomerang bring back email threads that have not been met with a response to the top of your inbox at a specified time in the future. This is particularly useful as a follow up tool.
Pavan Bahl, Founder of Open Source Fashion
I set activity targets and track them
My specialty is being a generalist so I can justify almost any distraction…and end up feeling intellectually satisfied but without a real work result. In addition to being a Generalist, I am competitive even with myself.  This trick of keeping track of my targets is my best Productivity Hack technique…and setting up this discipline with my clients has been eye-opening for them.
Here is how I trick myself to stay focused:
Know what activities are critical to getting results (e.g., outgoing contacts, referrals, phone calls)
Create a target on a daily or weekly basis (e.g., in order to make one sale, I need to have a contact list of 100)
Review if I met the target (e.g., did I start the week with 100 potential contacts, did I contact each of them, did I get the 5 demos)
Be honest with myself (e.g., were they really valid contacts and if so, why did I only get 2 demos?)
Kathleen Murray, Angel Investor and President of HBS Women Network, Founder of McMorran Strategists
I change my environment
I've found that the most effective way to quickly increase my productivity is to change my environment. Sometimes that means going from the office to a coffee shop. Other times it means changing cities altogether for a few days. If I'm working from home and hit a mental wall, I'll do dishes or clean my desk. When I'm really desperate I get a haircut. That usually does the trick.
The second thing I'll say is that physical and mental well-being are closely related, and both are necessary to stay productive in the long-term. Ancient Athenians knew this but we often forget. Even with our 24-hour-news-cycle lifestyles we must find time to take care of ourselves.
Ernest Hemingway often compared his physical state as a writer to that of a boxer and Haruki Murakami, a chain-smoker turned marathon runner, and one of my favorite living authors, once told The Paris Review: "Physical strength is as necessary as artistic sensitivity."
Joseph McKeating, Founder of Pulsar Strategy
I do the biggest money maker by 9am
My most productive time of the day is between 6am-9am.  I write my best content then, I do my best analysis then, and I make the most money during that time of the day.  If it's important, it gets done before 9am (noon at the latest). In addition, here are a couple of my favorite productivity hacks.
If it takes less than two minutes, I do it immediately. This is ideal for ADHD types who might get overwhelmed by too many small tasks that pile up.
I use Gmail for project management. I've tried expensive project management tools and I always come back to Gmail.
I use ScheduleOnce.com to schedule meetings. Ever spent hours trying to coordinate a meeting?  Add people from different time zones and you've got a mess.
Ivana Taylor, Founder of DIYMarketers.com
I am intentional about planning my daily
I love bright, shiny objects and tend to get easily distracted. My business coach, John Robinson of Backup CEO, told me to be intentional about planning my day, so I developed a morning routine that looks something like this:
Spend 15 minutes writing down the things I want to accomplish that day in my weekly planner
The tasks need to be specific with accomplishments attached to them. Who will it help? What value will it provide?
Put "$" next to items that directly lead to revenue. This helps me make sure I have a good mix of activities and keeps me from neglecting the priority projects while I play with new ideas.
BJ Smith, Founder of The Busy Marketer
I train my clients to contact my team rather than ask me questions
I train my clients to contact my team rather than ask me questions. I try to cut myself out of the "production, admin, sales & marketing" loop of my companies so I´m not the cog in the wheel. I use Autoresponder that I switch on and off in cycles depending on how many email I get that I should not be getting from clients.
Erlend Bakke, Founder of MrOutsource.com, Author of `Never Work Again`
I track my time using Toggl
When I felt like I simply didn't have enough hours in the day I started tracking my time using toggl.com, and realized I spend a lot of time driving. To reduce that time and make better use of it I try to make multiple meetings on days when I will be out. I even make them from furthest away from home to closest. While in the car I catch up on calls that don't require taking notes, hands-free of course. I also listen to podcasts or books.
Some online tools or apps that help me be more productive include Expensify to track my expenses and Boomerang to put emails that have no response back in the top of my inbox or to schedule a specific time an email will go out.
Beth Granger, Social Media Trainer at Beth Granger Consulting
I spend hours away from the laptop daily
No, this isn't just because I'm living in beautiful Bali now. Wherever I am in the world I spend hours away from my computer, and hours offline, to increase my productivity.
As for the time offline, I keep it between 4 to 8 hours daily. Or more. Factor in 8 hours of sleep, and you'll see I work sparingly, and I've been able to be uber productive during these periods of intense work. Due to my rest/play periods.
My rest periods often lead to either Eureka moments of clarity or increased productivity and effectiveness. I work less, to make a greater impact, on the people who most vibe with my work.
Ryan Biddulph, Founder of Blogging from Paradise
What's YOUR favorite productivity hack?
Read Next: How to attract global traffic to your website on a budget
Photo credits: Shutterstock, Unsplash
Get the TNW newsletter
Get the most important tech news in your inbox each week.