StartupAmsterdam Blockchain Boat Mixer
StartupAmsterdam (an initiative by the Municipality of Amsterdam) is hosting an exclusive Blockchain Mixer for 10 local blockchain startups and 10 international companies. The event is with limited capacity. Join the waiting list below.
When
Tuesday, October 15, 2019 17:00
Join event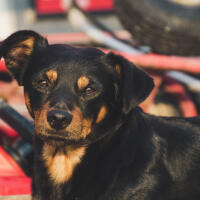 About the event
At this networking event, StartupAmsterdam will facilitate connections between Amsterdam blockchain startups and their international counterparts, as well as show the international community what goes on within Amsterdam's blockchain space.
Please note: This event has limited capacity.
You've successfully registered for this event
This event has now been added to your personal schedule.
VIEW PERSONAL SCHEDULE
Download the partnership overview
Thanks partner!
You should receive an email with the partnership overview for the Hard Fork Summit within 10 minutes in your inbox. If not, check your spam folder or contact us via [email protected]

Host a decentralized event
Thank you!
You should receive an email with information on how to host your own event during the Hard Fork Summit within 10 minutes in your inbox. If not, check your spam folder or contact us via [email protected]