Security Tokens: The Evolution of Capital Markets
Stokr, ParkinGO, and Blockchain Netherlands are hosting an event where you can learn about the future of capital markets. Join them for an evening of interesting talks, drinks, and food at the historical building of Beurs van Berlage.
When
Tuesday, October 15, 2019 18:00
Where
Meet Berlage, Oudebrugsteeg 9
Join event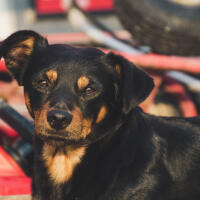 About the event
The evolution of the capital market is just around the corner, so what better place to meet at than the Beurs van Berlage: where the modern stock market originated. Join ParkinGO and STOKR, who are both leading the European capital market evolution, and Blockchain Netherlands, and learn about the future of capital markets. Food and drinks will be provided.

Learn more about the event and sign up below.
You've successfully registered for this event
This event has now been added to your personal schedule.
VIEW PERSONAL SCHEDULE
Download the partnership overview
Thanks partner!
You should receive an email with the partnership overview for the Hard Fork Summit within 10 minutes in your inbox. If not, check your spam folder or contact us via [email protected]

Host a decentralized event
Thank you!
You should receive an email with information on how to host your own event during the Hard Fork Summit within 10 minutes in your inbox. If not, check your spam folder or contact us via [email protected]