Introduction to PegNet: a stablecoin network for Decentralized Finance
Come and learn about PegNet. In this Meetup you'll get to learn about PegNet, an open source, multi-protocol, cross-chain stable asset platform that has leap frogged existing stablecoin implementations such as MakerDao, USDC, and Tether.
When
Wednesday, October 16, 2019 17:00
Where
De Bary, Herengracht 450
Join event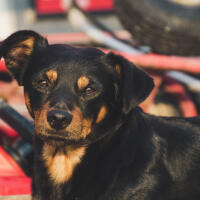 About the event
PegNet is the first decentralized frictionless trading platform in the world where you can convert in your own wallet for 1/10th of a dollar cent between any of the 29 tracked pegged assets, ranging from fiat like USD, EURO, to cryptocurrencies like BTC, XML and commodities like Gold and Silver. It utilized a novel decentralized oracle data publishing mechanism using CPU based PoW that is ASIC resistant and allows the common man to start mining for gold. PegNet runs on top of the proven Factom Blockchain and will be cross chain interoperable, with Ethereum being the first for which PegNet can act as a state channel.

You've successfully registered for this event
This event has now been added to your personal schedule.
VIEW PERSONAL SCHEDULE
Download the partnership overview
Thanks partner!
You should receive an email with the partnership overview for the Hard Fork Summit within 10 minutes in your inbox. If not, check your spam folder or contact us via [email protected]

Host a decentralized event
Thank you!
You should receive an email with information on how to host your own event during the Hard Fork Summit within 10 minutes in your inbox. If not, check your spam folder or contact us via [email protected]