Blockchain consensus algorithms explained
Two Amsterdam blockchain developers will explore several different blockchain consensus algorithms and compare their characteristics. This will include a case study of Bitcoin, NXT, Ethereum, EOS, Ripple, and Komodo.
When
Tuesday, October 15, 2019 18:30
Where
Primalbase, Van Diemenstraat 20-200, Amsterdam
Join event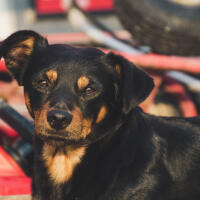 About the event
To kick off the evening, speaker Jack Tanner will dive into blockchain consensus. He'll explain how several mainstream blockchains come to a distributed consensus, and the characteristics of each of these methods. His talk will cover:

Proof of Work - Bitcoin case study
Proof of Stake - NXT and Ethereum case study
Delegated Proof of Stake - EOS case study
Proof of Authority - Ripple case study. He might talk about LPOS (Tezos), POI (NEM), or DAGs (IOTA) if there's time.
Block commitment rounds - Bitcoin, EOS, Cosmos case study
After Tanner's talk, Bart van Maarseveen will discuss the Komodo consensus algorithm, called Delayed Proof of Work. This is an innovative interchain mechanism which continuously secures blockchains into Komodo and Bitcoin, and secures smaller and independent blockchains by recycling Bitcoin's hash rate.
You've successfully registered for this event
This event has now been added to your personal schedule.
VIEW PERSONAL SCHEDULE
Download the partnership overview
Thanks partner!
You should receive an email with the partnership overview for the Hard Fork Summit within 10 minutes in your inbox. If not, check your spam folder or contact us via [email protected]

Host a decentralized event
Thank you!
You should receive an email with information on how to host your own event during the Hard Fork Summit within 10 minutes in your inbox. If not, check your spam folder or contact us via [email protected]