Blockchain City - A Documentary
At the end of the first day of Hard Fork Summit, we will screen Blockchain City - A Documentary by the bestselling author of "7 Axioms of Value Creation" and 3 times TEDx Speaker, Ian Khan. Everyone with a Hard Fork Summit Pass or Decentralized Pass is welcome to join.
When
Wednesday, October 16, 2019 17:00
Where
TQ City, Singel 542, Amsterdam
Join event
Meet the filmmaker
Ian KhanIan Khan is a CNN featured Technology Futurist, 3 times TEDx Speaker, Director of highly acclaimed documentary "Blockchain City", Bestselling author of "7 Axioms of Value Creation", and contributor to many publications including McGraw Hill and Forbes. He is also a founding member of the Government Experience (GX) initiative by the Prime Minister's Office, UAE. His next two documentaries are "AI - The Next Frontier" and "GX Now", both releasing in 2020.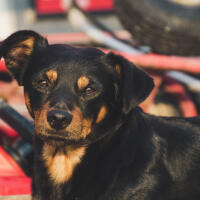 About the documentary
Capturing the insights of leading figures from the technology industry, "Blockchain City - A Documentary" is the story of cities around the world and their shift towards being technologically powered through blockchain. With Interviews from leading governments worldwide that have implemented blockchain technology, including the Government of The Netherlands, The Government of Estonia, and the City of Dubai, the film captures what is shaping our collective tomorrow.
Check out the trailer. After the documentary screening, there will be a 15min Q&A allowing you to ask questions directly to the filmmaker, Ian Khan.
Grab a drink and snack from the bar and join us at the screening of the documentary. Get a ticket from the link below or sign up on top if you already have one.


You've successfully registered for this event
This event has now been added to your personal schedule.
VIEW PERSONAL SCHEDULE
Download the partnership overview
Thanks partner!
You should receive an email with the partnership overview for the Hard Fork Summit within 10 minutes in your inbox. If not, check your spam folder or contact us via [email protected]

Host a decentralized event
Thank you!
You should receive an email with information on how to host your own event during the Hard Fork Summit within 10 minutes in your inbox. If not, check your spam folder or contact us via [email protected]